3 Best LED Lights for Reading
Unlike any poor lighting that would strain people's eyes, led reading lights only provide you bright and exact illumination while reading, so you can perfectly concentrate on what you read. But with various designs, functions, and features the led reading lights have, picking the right light for reading can be tricky. And that's also why we made this post here.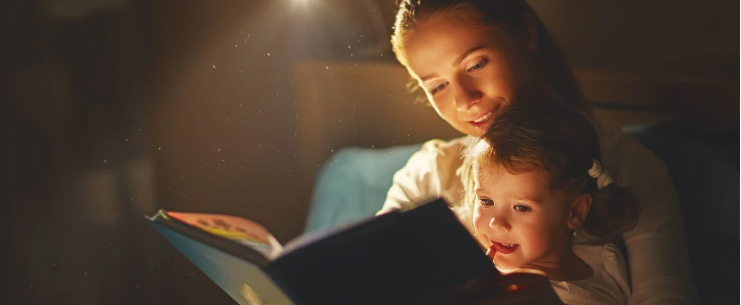 CONTENTS
:
Is led light good for reading?
How to choose a suitable led light for reading?
3 Best led lights for illuminating your reading spot.

Perhaps there is an issue on your mind whether LED lights are good for reading? So before we take about the topic, let's figure it out. Actually, the LEDs emit the light in a designated direction as natural sunlight. And a qualified LED light with its high-tech LED technology boasts the features of clear illumination, high color rendering index, super-long lifespan and DC power, which essentially determines it is an eye-protective light source with little radiation and flicker. That said, LED lights are great for reading.


Whether
you're a reading enthusiast or an occasional reader, you surely want to enjoy your reading experience at night on your bed, sofa or at your table and protect your eyes as well. However, not all LED lights are applicable for reading.
Many people
choose an LED light based on
their
own preference and don't know how to
judge
if it is suitable for reading
. Thus, t
o help you
solve this nerve-racking problem and
pick a suitable reading light, we gonna to show you what should be consider
ed
among a bundle of professional specifications.
•

Color Temperature

Normally, the ideal color temperature range is 4000-4500K. If you're reading for enjoyment or relaxation purpose, the best color temperature is 3000K warm light because the warm tone and yellowish color is easy on your eyes and does not cause eye strain or stress. But if you're engaging in a demanding study or work-related task, you'd better go for a slightly cooler light, which allows your mind to more accurately focus.



•

Light Intensity / Brightness
The brightness of the light you read with is equally important as its color. Too dim or too bright light will undermine your concentration on reading or studying and even damage your eyesight after a long term reading. But the amount of light intensity varies with different ages, which means one need
s
more lights to read by as he get
s
older. For the young, 450 lumens that equals to 40 watts is recommended; while
round
1000 lumens for 60-year-old people.
Here, y
ou can refer to the following
values of
watt and lumen
for clarify:
• 40 Watts is roundly equal
to
450 lumens
• 60 Watts is roundly equal
to
800 lumens
• 75 Watts is roundly equal
to
1100 lumens
• 100 Watts is roundly equal
to
1600 lumens
• Color Rendering Index
Except for color temperature and brightness, m
any people may overlook
another
essential consideration, that's Color Rendering Index, which
was described
in the form of CRI or Ra on the label. The higher CRI the light has, the better color reduction it
present
s. In most applications, over 80 CRI of the LED lighting benefits the reflection of true color of the object. But for better eye protection, over 90 CRI will be the best fit for night readers.
•

Light Distribution & Position

Since most LEDs are directional, we also need to match LED lamps with even distribution light, which means that the emitting light has to evenly cast on your book or your desk. To get here, another crucial factor- light position is directly related to light distribution. Just as the floor lamps or ceiling lamps hang on the top to light up the whole room, the reading lights are usually designed with a long neck to maintain a proper distance with the book or table to get a larger and more even lighting distribution. It is recommended your eyes keep a vertical distance of 400mm from book and horizontal distance of 600mm from LED center lights with no less than 750Lux for better visual effect.





Nowadays, hundreds of diverse lights are flooding the LED lighting market. Here we list three different sorts of LED lights to help you night readers pick the most suitable led light as you need to enjoy lovely reading moments at night!




Offering 5000K bright and fresh light, LOHAS-LED light bulbs can energize you and help you more concentrate and perform daily tasks. Whether you are using the floor lamp next to your sofa or the table lamp on your desk, this

450LM

E26

LED light bulb

is the perfect replacement for 40W incandescent bulbs and well matches with your existing fixtures to give off the reading-suited brightness of 450lm for eye protective lighting. Made of durable and well-heat-spread aluminum plastic, each bulb in this 6-pack set is expected to deliver a lifetime of 30000hours (over 16 years for 5 hrs per day), which largely saves you the cost and hassle of frequent bulb replacement.



When it comes to reading light, clip on book light is surely one of the best nighttime partners of reading enthusiasts. This led book light has 3-level adjustable brightness to get comfortable mode to mitigate your eye fatigue and prevent eyes from short sight
since it contains
no blue light. Plus,
the
rechargeable battery is charged via USB so you never have to worry about replacing batteries. No matter attach
ed
to your book, kindle or desk, its gooseneck can be 360 degree
s
adjusted to better position your reading area without disturbing your partner. Lightweight and foldable design is perfect for both kids and adults to enjoy reading or travel time anywhere anytime.



If you want to find a multifunctional light that can be used for more than reading, you're well advised to buy a dimmable bulb with different color temperatures to offer a more customized light for various purposes.

LOHAS-LED RGB color changing smart

e12

bulb

is

a good pick. With some fabulous smart functions, it's controllable with your smartphone or voice with Google Assistant, Siri and Amazon Alexa to realize remote adjustment. 2700K-6000K tunable white and 8 modes allow you to set any vibes you desire and tailor any scenery you are trying to go for. A nice smart

led candelabra

bulb to screw in your table lamp, floor lamp, etc.






After reading this post, now you may be clear about how to choose the best led lights for reading. Not only that, abundant in various bulb types and functions, there are vast options in LOHAS LED store for you to find your desired one. Just read anywhere and anytime with the best reading lights around, and don't forget to share this post with your friends who are reading enthusiasts!