How can I choose the right GU10 light bulb? | LOHAS LED
LED GU10 bulb has its most frequent search since the midst of energy shock, which shows people's consciousness about the issue of saving energy.

Under this circumstance, the traditional light will be gradually replaced by energy-saving LED light, which features small size, low power consumption, long lifespan, high brightness, and low heat.
However, with the change of need for light, GU10 has been added RGB, WFI or remote control, and other functions. You will find more interesting points in the following articles (What is a GU10 light bulb? and 8 Things You Need to Know about GU10 Light Bulb).

But when it comes to practical use, we have our confusion about how to choose the right GU10 light bulb for us. Don't worry, let the following suggestions help you solve the problems already in your mind.

The questions will be included:

How do I choose the best shade of white?


How do I select the brightness of an LED spotlight?


What is the most commonly used LED GU10?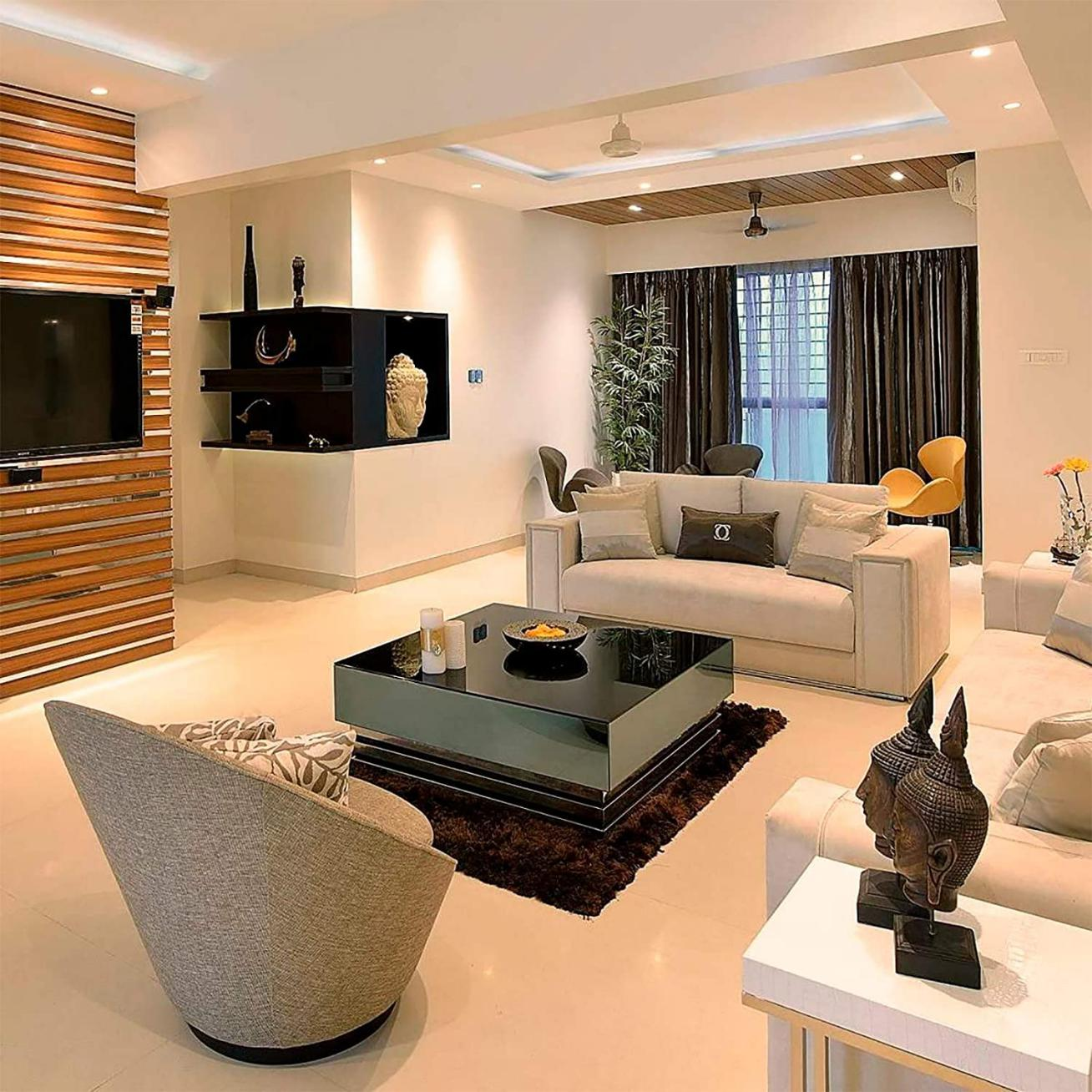 How do I choose the best shade of white?

It wouldn't be surprising that you want to buy a GU10 after you have already noticed various shades of white amazing many interior and outdoor decor. So before purchase, let this article help you to get through all need-to-know details about GU10. In the lighting industry, the shades of white light are referred to as color temperature to easily definite the appearance of light, measured in kelvin(k). According to the basic principle of kelvin, color temperatures below 4000k appear reddish, whereas those above 7500k appear bluish. But in interior design, there are several specific color temperatures that are most embraced.

Lighting hue is a subtle touch that causes the psychology of color temperature. For a warm effect, the light in 2700°K or warm white create an inviting ambiance for areas where low-illumination is welcomed;
While in the cohesive lighting design, daylight in 6000°K is adjusted to fit task-targeting areas, such as the kitchen and study room.
In the multipurpose room, GU10 smart bulb will be qualified for color changing through WIFI, which is a new trend of led bulbs during these days. So the kitchen filled with daylight can be shifted to a welcoming area in warm light for an hors doeuvre with friends.





How do I select the brightness of an LED spotlight?

The LED spotlight is also called a directional light source that gives off luminous flux at a certain beam angle, generating a light cone with a corresponding diameter to an illuminated place. The brightness of WI-FI GU10 depends on the distance between a light source and an illuminated place and the beam angle out of the light source. Comparing the beam angle between 15° and 90°, the latter would put its perceived brightness into the air than the former.

There are common beam angles in LED GU10 bulb, including:
Spot (SP): 7-22°;
Narrow Flood (NFL): 23-32 °;
Flood (FL): 36-45°;
Wide Flood (WFL): 46-59°;
Very Wide Flood (VWFL): over 60°.
On the basic function of light, the beam angle of 120°and 90° is more recommended to use in corridors, lounging areas, pathways, or as a night light in the bedroom, while the beam angle for decorative lighting would be varied from subjects in different sizes.


What is the most commonly used LED GU10?


https://www.usa.lighting.philips.com/consumer/p/smart-led-spot-par16-gu10/046677562533



https://www.lohas-led.com/rgb-gu10-wifi-light_p0108.html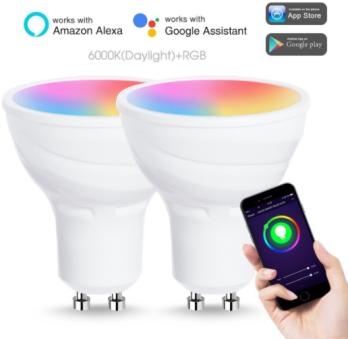 https://www.ikea.com/us/en/p/ledare-led-bulb-gu10-600-lumen-warm-dimming-60432384/