The Smart Bulb FAQs
Smart homes are taking over, and anyone who gets into the smart home craze has thought about getting smart light bulbs to control their lighting. Then, many questions may come to their minds, like What is a smart light bulb? Do Smart Bulb Worth The Money? How Long Do Smart Bulbs Last? ....

And today we're here to eliminate all your confuses about smart bulbs via answering the question that our buyer may ask frequently. But before checking out this post, please read on "All You Should Know Before Getting Smart Bulbs" to get some purchase tips for finding the smart bulb that would fit your best.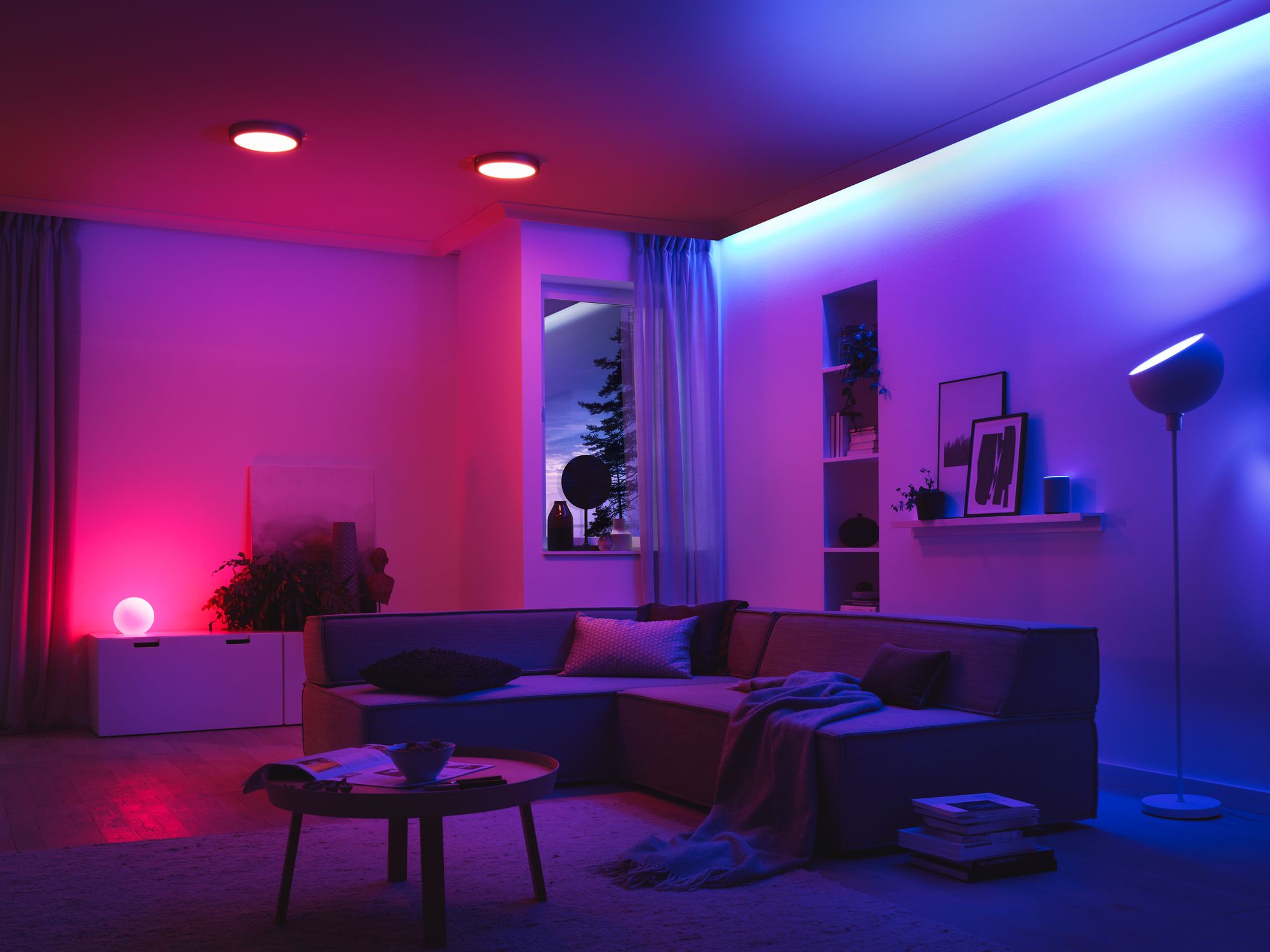 Contents:
Do Smart Bulbs Worth The Money?
How Long Does A Smart Bulb Last?
Hub Required Smart Bulbs.
The Smart Bulbs with Built-in Wi-Fi and No Hub Required
Can Hubless Smart Bulbs Work With a Smart Hub?
Can smart bulbs be used outside?
As we know, the typical bulbs can be normally picked for under 10 dollars, but smart bulbs can be triple that or more depending on what brand and color you get. Hence, if you focus on the price only, smart bulbs are perfectly more expensive than standard bulbs.

However, one thing you should always keep in mind is that smart bulbs have a bit more technology behind them, so it's no wonder that they are always going to be more expensive than the average bulb you bought. And compared to the normal bulbs that would burn out faster and easier, the smart bulbs will last you years without being replaced frequently even though they will have a higher cost to get one. Not only that, since almost all of the smart bulbs in the market now are made of LEDs, they will also offer significant energy savings. So, smart bulbs are very much worth the money, and will actually save you money in the long run of having them.




Before talking about How long does a smart bulb last, let us show you the average lifespan of the standard bulbs and the LED bulbs. In general, a typical bulb will last about 1,000 to 2,000 hours at best, while the typical LED non-smart light bulb can last about 50,000 hours, or 11 years depending on the usage.

Then, thanks to the LED technology, smart bulbs are built to last long timelines in a home but have a slightly less lifespan than a non-smart LED bulb, so their average life expectancy always goes between 15 and 25 years, or between 15,000 and 30,000 hours. To take LOHAS LED Smart Bulb for example, they are rated for roughly 30,000 working hours!

But remember the actual working hours of smart bulbs pretty depend on usage, and all you need to do is keeping your receipt and warranty information when you bought the bulbs in case you need to return them within the warranty period.
A hub is an external device to control the smart bulbs at home or away through your smartphone, or via voice commands to Alexa, Google Assistant, or Siri. And it also helps smart bulbs get a much more stable connection with a longer range that's less prone to dropouts than Wi-Fi via a hub. Apart from that, the hub grants control over a large number of smart home devices, including smart bulbs, cameras, and locks. Some smart light bulbs, like the ones from Philip Hue, will come with their own hub.
The difference between the smart bulbs that require a hub and those that don't is the one with no hub required is made for the no-fuss types, and it needs a wireless connection and a smartphone app to control itself. And its installation is easy breezy. But there is one thing you should keep in mind, its strength of connection may not be as reliable as that of the smart lights that require a hub, simply because the built-in Wi-Fi of these bulbs is just not comparable to the connection of the hubs. So, if lights are the only smart devices you want in your home at the moment and you don't need a hub for say, smart locks or blinds, the smart bulbs with built-in wifi and no hub required are exactly the best choice for you.
Normally, almost all hubless bulbs can work with a hub, and using a hub to control the smart bulbs will make them run more stable and have the perfect performance. But sometimes, some bulbs may need to run off their own software at first if you want to use a hub to control them, as some hub may require them to do so.
Surely, smart bulbs can be used outside as long as they are mounted in a moderately sheltered light fixture that protects it from rain, snow, hail, and others. But know that the smart bulbs must have lasted longer if it were used indoors in better conditions.



Smart homes are no longer a bit of a niche, and they are growing in popularity. And among all smart gadgets in the market, smart light bulbs are rated highly. So if you're balling on a budget but still incline to smarten your home up, the smart bulb is a good starting point.

Then, the biggest downside to tumbling down the smart bulbs rabbit hole is finding out the answer to any questions you will meet frequently when considering getting a smart bulb, and that's also why we made this post here. Just stay tuned as we will update this page with more questions as they are announced.