Add Floor Lamps to Complete Your Home Lighting
While much easier to install than a wired lighting system,

floor lamps

are functional, decorative and so versatile that they fit easily in any corner of the room, modestly behind a sofa or proudly in the middle of a foyer. A good floor lamp can make amazing changes to a room, like offering a strong natural ambiance to light up an entire living room, a bright light for the home office, or a soft amber glow to set the mood in your bedroom. So, adding the right

floor lamp

to the correct position can make a total upgrade to your space and create a whole new atmosphere in your home.

But what is a floor lamp? Are they dangerous and where should we place them? What's the common type of floor lamp?

Common Questions Answered! Here!

If you plan to add floor lights into your home, check out this floor lamp ultimate guide ahead of all.

CONTENTS:
What is a Floor Lamp?




Are Floor Lamps Dangerous?




Where to Place a Floor Lamp?




The Common Types of Floor Lamp Styles


Adding Style to Your Home with LOHAS LED Floor Lamps




What is a Floor Lamp?
Comprised of a base, a column, light fixture, and occasionally a lampshade, the floor lamp is a standing lighting fixture in its most basic and applicable form. While some floor lamps, like tripod lamps, will have several legs to keep it balanced, most of the floor lighting are generally come with a circular base, which is the heaviest component of the lamp to provide stability. Then, when it comes to the columns of floor light, they connect the base or legs to the light fixture and come in several main forms: either vertical, set at a slight angle, in the form of an arc categorized as arc floor lamps, or are equipped with adjustable options so that you can set the height or angle of the fixture yourself.
Are Floor Lamps Dangerous?
Reference from:
Lightennel
The safety of floor lamp is always a vital points that should be kept in mind during your selection. To be honest, there have been many instances of the safety concerns before, like the fading away of floor lamps, kids tripping and falling because of its messy wiring then causing injuries and also electric accidents and shocks. But luckily, with modern-day technology, most of the floor lights now have safe wiring systems, like the wireless floor lamps that allows you to overcome the safety hazards that are often associated with floor lamps. Further, the latest floor lamps are now commonly used as LED lighting. This is certainly good because it helps to come out with a pleasing type of lighting. At the same time, the lighting is also cost-effective, efficient and highly unlikely to cause electric accidents and shocks.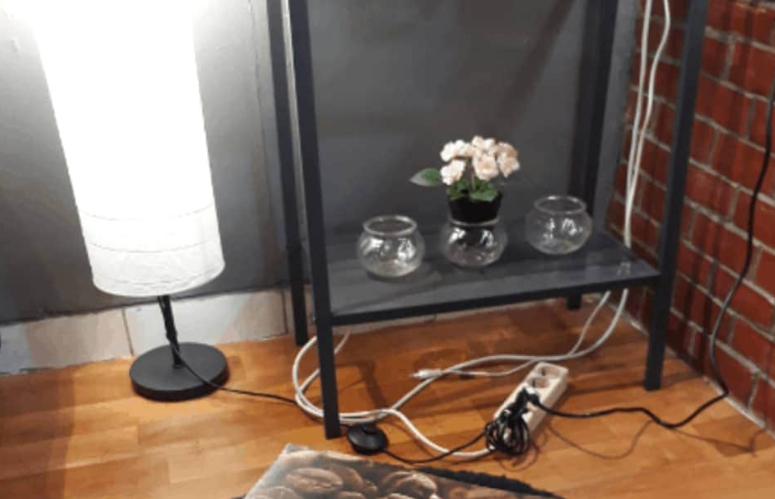 Where to Place a Floor Lamp?
Thanks to their portability, versatility and lack of installation concerns, floor lamps can be easily placed in nearly every space, from tight corners to a large living room, making them become a useful lighting addition to your home. Simply put, if there is a space in your home that needs illumination and you do not want to install lights, a floor lamp is a good solution. Plus, common places to add a floor lamp include: next to a sofa, over a kitchen table, beside a bed, or next to an entryway console table. Don't be afraid to combine floor lamps with other lighting sources, like table lamps or overhead lights. This way, light will be distributed evenly throughout the space.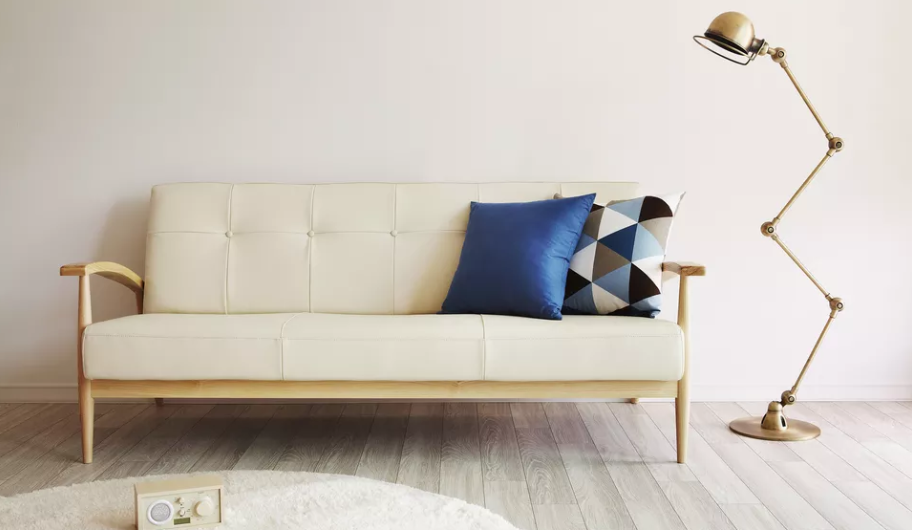 The Common Types of Floor Lamp Styles
Floor lamps are a staple of interior home decor, offering not only functionality but also making a design statement through the one you selected. Then ,to fit all shoppers needs, floor lamps are now designed in various base, shades, sizes, materials, shapes and colors.
The common types of floor lamp styles are:
* Torchiere
Floor Lamp
Tip! Any of these light can be highlighted as floor lamp that give off a lot of light. But if you would like to get the one that its
shade conceals the light bulb
w
hether you're standing or sitting
, f
ind a floor lamp that's at least 6
1
inches high.
Additionally, the floor lamps come with a variety of designs either:
* Scandinavian Genre Floor Lamp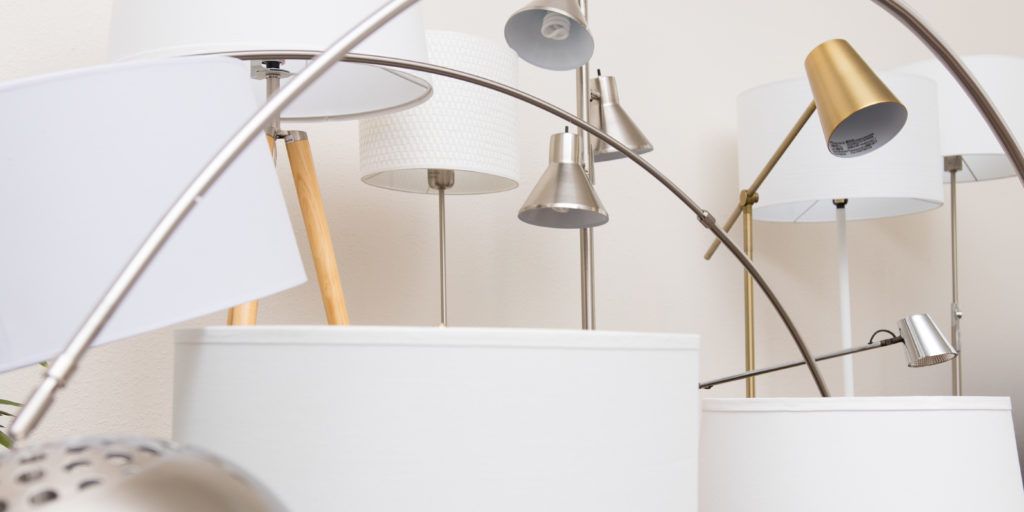 Adding Style to Your Home with LOHAS LED Floor Lamps
As you can see, adding floor lamp to brighten your dark room can be a challenge, but also fun and creative - you'
re not just limited to adding mirrors and white paint to every surface! Then if are looking for a stylish or modern floor lamp, these lamps from LOHAS LED will be your ideal choice.
The only difference between these two items is their shades, while the one has a linen drum light shade, the lamp shade of another is lined with small holes which will cast shadow and light on your wall, offering decorative and diffused light when the light is on. Then, they are paired with the energy-saving warm white
a19 bulb
(
e26 bulb
), creates a sweet and cozy atmosphere for you in any room. Besides, designed with 270°rotatable lamp shade, it can be adjusted to the most suitable light direction. This 61-inch upright lamp can be moved around and placed in any room where light is needed, protecting your eyes from close direct light when reading. Plus, with their convenient foot switch & stable base, you can turn the lamp on or off easily with the foot pedal switch that is built into the cord, and the weighted bases of them are with non-slip design features a good stability, safe for your baby and pets. All in all, they are the great reading & decorative floor lamp for your living room, bedroom, baby room, study room, cafe shop, library, etc.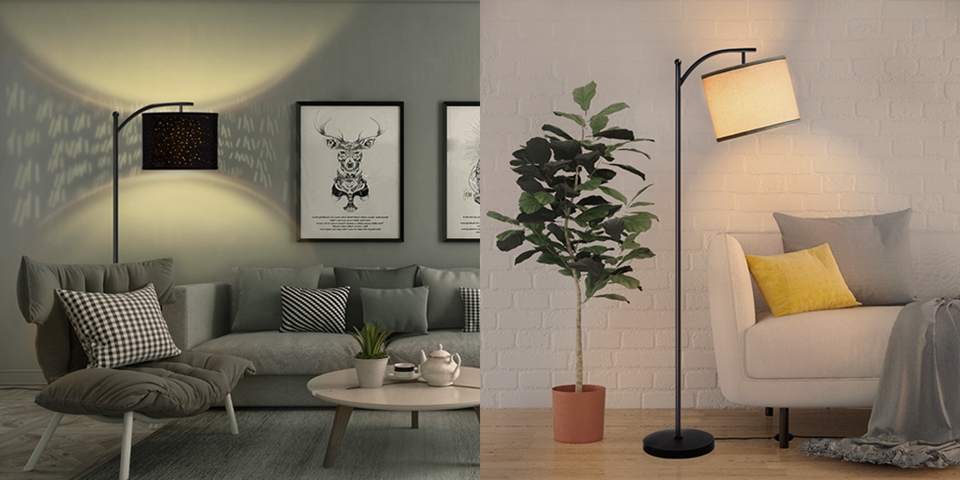 Instead of simply aiming your lights every which way, adding floor lamps can perfectly do help to complete your home lighting, which infuse every corner of the room with a warm glow, making it feel cosy yet spacious. Then, with its simple and fashion design that is suited to any furniture or decorations in your home, the floor lamp from LOHAS LED is a perfect complement to your place.