Best Philips Hue Smart Lights Alternative:
Enjoy Philips Hue Color & Ambience with Low Cost
When it comes to smart lights, Philips Hue is a name that you may be familiar with since its lighting system is considered as a premium product that has kept leading the market since its release. However, with the smart bulb market exploding and far more affordable competitors have jumped into the ring to offer exceptional alternatives, the Philips Hue smart light range has been criticized for being too expensive. As such, if you're looking for a top alternative to enjoy Philips Hue color and ambience with low cost, then check out these other awesome options (like the Lohas A19 smart bulbs).
As we know, Philips Hue has an entire range of smart lighting products which asks for a hub to let you individualize your home's lighting as much as you want, making them become quite expensive. For instance, a single color-changing Hue bulb, or we can call it a "White and Color LED", retails for $50. And things do start to get far more expensive if you want some ambiance, the Hue White and color ambiance set including 4 color changing E26 bulbs and the Hue Bridge, costs $199.99. For that, the cost of getting Philips Hue is far more than you'll need to spend on other premium-level options such as the LOHAS, Lifx, Sengled and so on.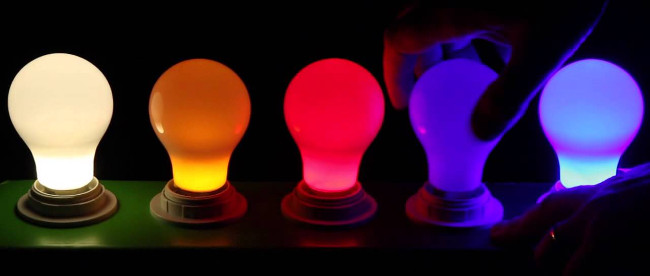 Luckily, with the vast popularity of this product line spawned many comparable products, not every user is inclined to the hub-based connectivity that a Hue system requires now. If you are considering a smart light bulb purchase in the future, read on to learn about the most viable alternatives to the Philips Hue - LOHAS.
When deciding to buy a smart bulb, you need to take some of the most important details below into consideration:



Colors or just tunable white

– maybe you want sometimes to not only use white and have other colors also, or some of you may only incline into the white bulb.

Color temperature – how yellow/warm or blue/cold light the bulb emits

Voice Commands – these days you may want to stop/start your light only by voice, so
a smart bulb needs to have support for voice commands for devices like Alexa or Google Home.



Light Power

– besides the smartness, the light power is also important for the smart bulb to make the light so you can see and actually use it in your home. The light power is measured in watts and lumens and bigger the value the better.
With tons of smart lights that are similar to Philips Hue bulbs at nearly half the cost. Most offer easy management from a designated app on your smartphone or tablet, too. Therefore; most of you may ask why do we say LOHAS smart bulb is the best alternative to Philips hue, then here's the reason.

Specializes in LED bulbs of all kinds, LOHAS keeps taking a crack at the smartening up and upgrading their bulbs. Among which, the LOHAS A19 smart led bulb comes in at just under $22, so the price is making it one of the most affordable multicolor lights on the market even with some more advantages.

The most outstanding advantage is, the lighting system does not need a bridge, so essentially all you will need for this particular product is your smart phone and a companion app. Additionally, all of the Lohas smart bulbs are compatible with both Amazon Alexa and Google Home to let our users operate their bulb when at home or away. Apart from that, the smart bulb of Lohas isn't quite shaped like the old incandescents you're used to, and despite its A19 designation, it pops up more like a muffin top instead of a globe at the top.

Other Outstanding Features:
* 8 modes and 16 million colors to choose from
* The one year warranty
* Easy to setup
* Time setting feature
* Group control of few bulbs at the same time


To help you get the best product for your needs, we will show the specifics of any type of LOHAS LED smart bulbs via listing the comparison chart of item descriptions below. Also, beside every product you will find the 4 things we mentioned above that are perfectly important in making a buying decision.
Technical Details Comparison of LOHAS LED Smart Light Bulbs


A19 E12 Candelabra Bulb

A19 E26 Smart Bulb

A19 E26 Smart Bulb

A21 E26 Smart Bulb

A21 E26 Smart Bulb

Package

2 Pack

2 Pack

1 Pack

2 Pack

2 Pack

Lumen

450LM

650LM

810LM

980LM

980LM

Watt
(Replacement Watt)
5W
(40W Equivalent)
8W
(60W Equivalent)
9W
(60W Equivalent)
10W
(75W Equivalent)
10W
(75W Equivalent)

Voice Control

Amazon Alexa/
Google Home/
Siri

Amazon Alexa/
Google Home/
Siri
Amazon Alexa/
Google Home/
Siri
Amazon Alexa/
Google Home/
Siri
Amazon Alexa/
Google Home/
Siri

Light Color



RGB &
Cool White
RGB &
Tunable White
2700K-6000K
RGB &
Tunable White
2700K-6000K
Soft White
3000K
Daylight White
5000K
Furthermore, Lohas has cooperated with Philips, the leader in the industry, to learn and exchange technologies to improve the design of the lighting as well as the quality. Hence, it goes without any question that, Lohas led smart bulb is one of the best alternatives to the Philips Hue.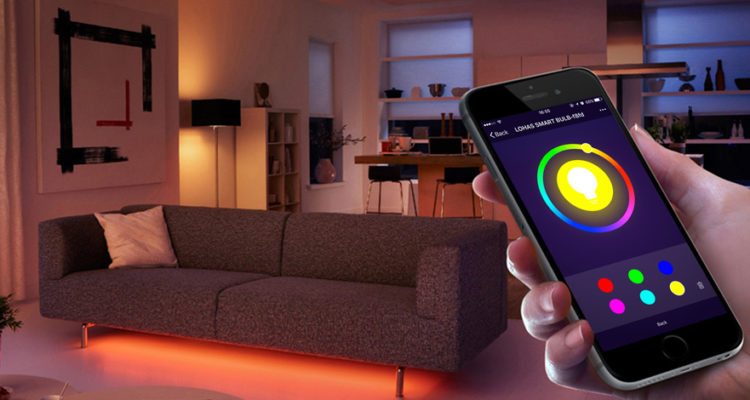 All in all, having adjusted this best Philips Hue alternative of smart bulbs on voice commands, light power, colors and price to help in making the right decision, you may know that LOHAS LED smart bulb is the most viable alternative for you to enjoy Philips Hue with low price. Hence, as long as you want to bring some color into your smart home but find Philips Hue too expensive, the led smart bulbs from Lohas must be your first choice.