4 Porch Lights to Improve Your Home's Appeal
Apart from being the
first impression
of your home, your porch is also the place where your guests will
stay most of the time aside from your living room
when they arrive, meaning that k
eeping
it
decorated well is a must
. Luckily,
with the competitive home decor market out there, com
ing
up with means to keep your porch looking homey and inviting
is not so hassle. However, if you'
re searching for some practical & economical ways, installing
the right lighted
porch
lights
must be a great option, which
keep
s
your outdoors not only well-lit but also festive and sprightly
, while
mak
ing
your porch
safer for your family and guests to walk by allowing them to see steps and other obstacles.
But why we should leave porch lights on and what'
s the next stylish
porch lighting
idea in front illumination? All of t
hese
question
s are discussed in more detail in the remainder of the articl
e. Just keep reading to find the answer!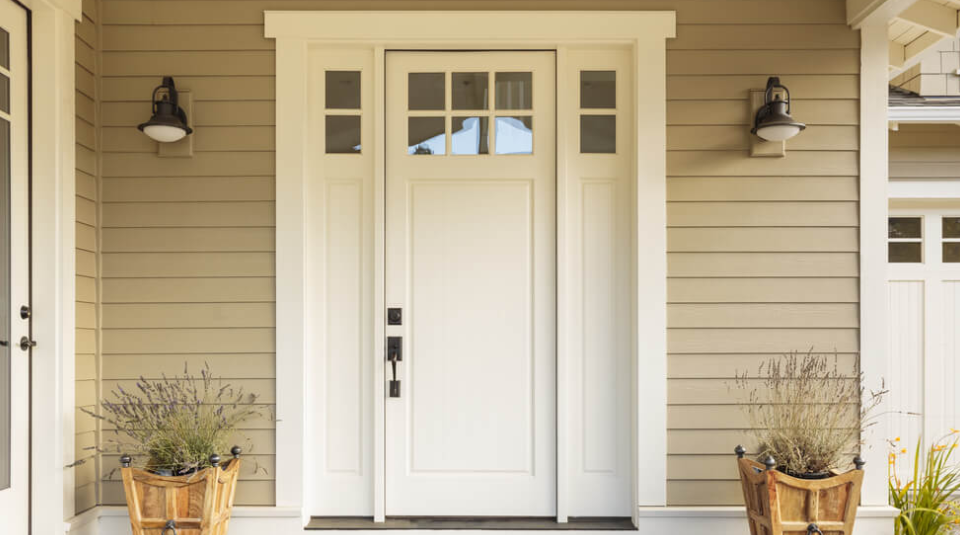 CONTENTS:
Why We Should Leave Porch Lights on?
4 Stylish Porch Lights to Take Your Porch to The Next Level
Why We Should Leave Porch Lights on?
As what me mentioned above, porch lights are an important part of your home
'
s curb appeal that provide much more than just a pretty accent for your front door. The benefits of leaving a porch light on are obvious, like enhancing security, safety and even saving you money on your utility bill, especially the electricity one. Meanwhile, leaving porch lights on not only address the practical issues, but also give your home a stylish boost.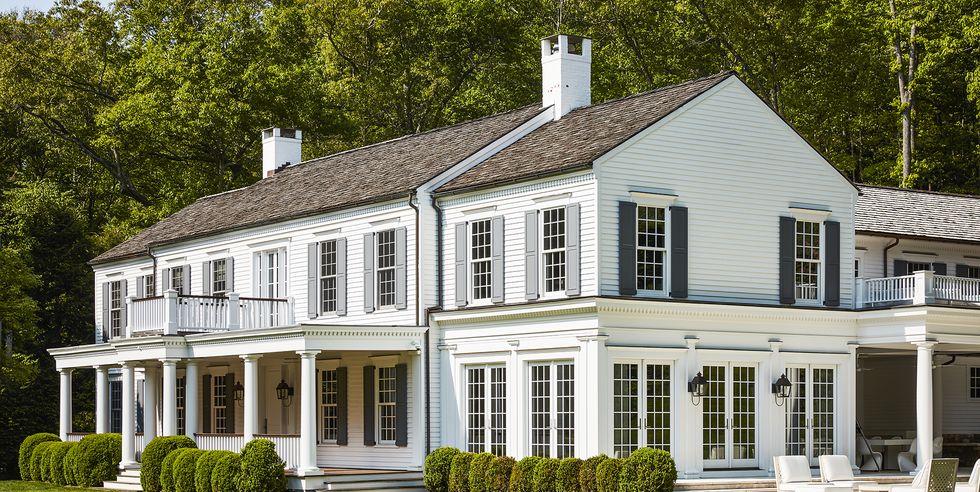 4

Stylish Porch Lights to Take Your Porch to The Next Level
With various
outside lights
ideas out there, c
hoosing a
porch lighting
that perfectly complements the style of your home is no easy feat
,
but it is an important design choice that can take your property to the next level.
Then, h
av
ing
identified your new goals for lighting your porch
is the key to
shop for the right fixtures
, so i
f you are in the process of preparing for outdoor entertaining season, consider
what type of the
front porch lights
that you would like to add at first.
Below
are a variety of stylish
porch
lighting options, from
dusk to dawn light, yellow led bulbs
to
smart bulbs
and
string light
s. Regardless of where your design sensibilities lie, you are sure to find a favorite among this collection of outdoor porch lights.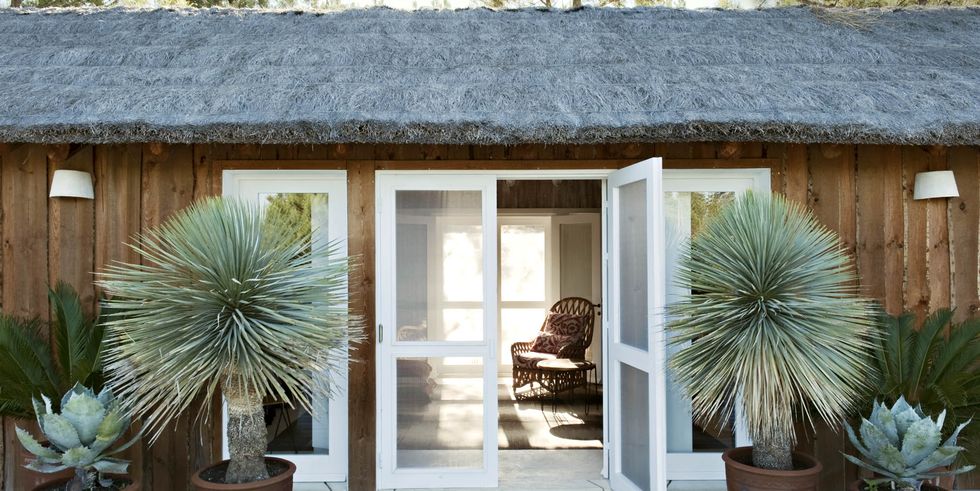 Nowadays, aside of those practical reasons to update your porch lighting, your porch's appearance matters, too
. Thus, many people now no longer merely focus on lighting'
s practical usage during their purchase, but to choose new porch lights that can keep outdoors not only well-lit but also festive and sprightly. For that, s
tring lights function best as
porch
lights
because
they can cover a large area by being hoisted up and across the space. As outdoor porch lights, various outdoor lighting ideas come to mind
, s
pread
ing
them across the wall to add a romantic or nostalgic feel to the room
;
l
in
ing
columns or stairs with them to bring the mood across the space. String lights are very versatile that many outdoor lighting ideas can be used on them, and as outdoor porch lights or patio lights, they heighten up the celebratory ambiance.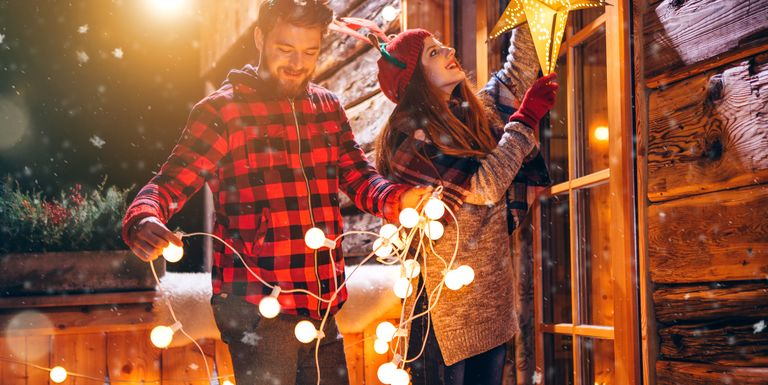 In summertime, you must have risked the case like attracting a veritable plague of mosquitoes, moths, and other annoying insects when you left the porch lights on at night. In that case, you would like to take steps to prevent insect infestations, and one common way is to use a
yellow bugs light
which is advertised as keeping away all sorts of bugs without killing them.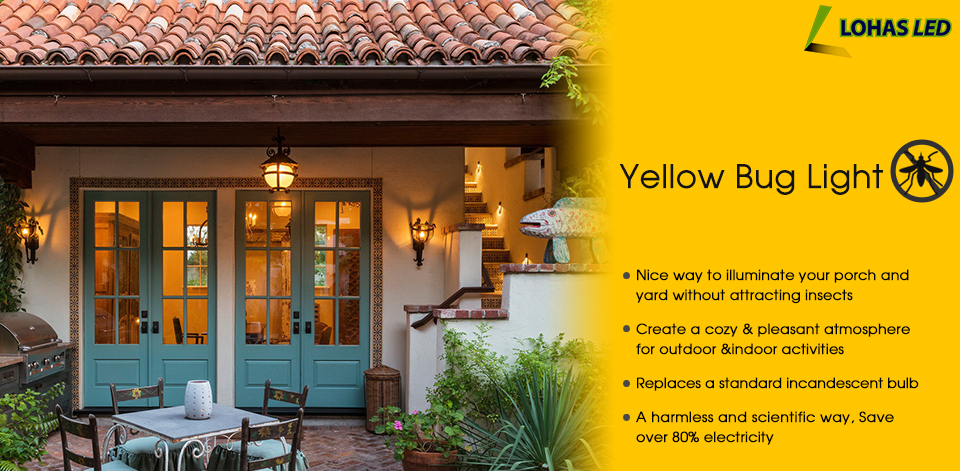 In general, it is a hassle to remember to turn the porch lights on and off each day. If you forget to turn the porch lights on, then you'
ll find yourself walking in the dark. If you forget to turn them off in the morning, then you will waste energy and money. So it'
s quite important for us to come with some means to solve that. The solution is simple, just upgrade a front porch light that automatically turn on and off your light every day. The products available today make this very easy, and the products below give you 2 different options to create a porch light timer.
With
a built-in photo
cell
sensor to automatically turn the
m
on and off depending on how bright it is outside
, a
d
usk to dawn light bulb
is
perfect for porch lights.
Unlike the
"
smart
light
bulbs
" that can be controlled with your voice
,
dusk to dawn lights
require neither
apps
nor
programming
to control themselves, and all you should do is j
ust screw the light bulb into your porch light, turn on the light switch and and everything works.
All in all,
installing an
outdoor dusk to dawn light on
y
our porch
is t
he easiest and most cost effective
porch lights
solution.
Allowing you to remote control your
outdoor wall lighting
by phone, smart light
bulbs are the simplest and easiest solution to create
smart porch light
s
. They'
re called smart bulbs, and they connect to your smart device or home assistant for the ultimate experience in customized home light.
The app allows you to easily create your light timer and it automatically adjusts to sunrise and sunset times in your area
, meaning that once you install a smart bulb in your existing light fixture, you can create the sunset to sunrise timer in the App or remotely turn on and off your light with simply taps on your phone. Plus, th
ere are multiple products to choose from including white light bulbs,
color changing light bulb
and
dimmable light bulb
s. If you like, you can read more in
our
Smart Bulbs FAQs
.
NOTE:

I

f the porch light switch is turned off,

neither the smart bulb

nor dusk to dawn light

will work

, therefore; remember to let t

he light switch

stay on all the time with these lights or they are rendered useless.

Also, noticed that the lighting fixtures in U.S. commonly adopts an

e26 bulb

,

LOHAS LED

mainly design dusk to dawn light bulbs and smart bulbs in the size of an

a19 bulb

with an

e26 base

. In addition, since some of you may have a light fixture with a smaller base than a traditional e26 base, we do offer some

LED candelabra bulbs

(the

e12 bulb

) here, which are characterized by their relatively

candelabra base

and tear-drop glass shapes.
There is a wide selection of porch light on the market, so whatever your needs or desires, you can find a product that makes your life easier, lessens your energy footprint, and transforms your entire home into a safe, stress-free, well-lit haven. Or, if you're still confusing in choosing outdoor wall lighting, just double-check this guide before pulling the trigger on your purchase, then you will certain the lighting you want will perfectly look right on your porch.