Top 11 LED Lighting Brands in the World
LEDs, or light-emitting diodes, are the latest lighting technology that generate photons through semiconductor materials. LEDs are small and durable; they are being used in a wide variety of applications, including general lighting, advertising, traffic signals, automotive headlights, and medical equipment. LEDs are inexpensive to manufacture and are highly efficient, which also helps reduce costs and save energy. According to the latest market research report, the global LED market size will be close to US$100 billion by 2023, with a CAGR of nearly 10% during the forecast period.
(1)Signify (Philips Lighting)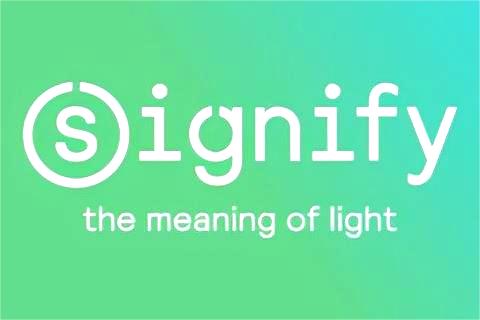 Signify, headquartered in Eindhoven, the Netherlands, is the world's most recognized lighting brand and one of the world's top ten LED lighting companies. Today, the company's Philips brand remains a global market leader with significant expertise in the manufacture, development and application of innovative LED lighting solutions for both home and professional applications. Philips offers Hue personal wireless lighting, bulbs, fixtures, LED lights, traditional lamps and tubes, indoor and outdoor lighting. The company's 2019 revenue was $7.2 billion.
(2) Samsng LED
It is the lighting equipment and LED solutions division of Samsng Group, a South Korean multinational electronics conglomerate headquartered in Samsng Town, Seoul. Samsng LED has grown into one of the world's leading suppliers of LED lighting systems, including modules for displays, mobile devices, automotive and smart lighting solutions. Samsng's expertise in semiconductor manufacturing and information technology is critical to the continued innovation and delivery of cutting-edge LED devices.
(3)Acuity Brands Inc
It is one of the largest LED lighting companies in the world, offering a wide variety of indoor and outdoor lighting solutions for any application or environment. Lithonia Lighting, Aculux, Holophane, A-Lights, Antique Street Lamps, American Electric Lighting, Atrius, Cyclone, DGLogik, Distech Controls, DTL, Gotham, eldoLED, Eureka, Healthcare Lighting, Indy, Hydrel, IOTA and other brands are sold by the company . Acuity Brands had total revenue of $3.7 billion in 2019.
(4) Cree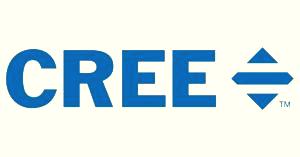 Cree has long been one of the largest LED lighting companies in the world, with a core business of producing LED and semiconductor products for a wide variety of industries. Headquartered in North Carolina, USA, Cree offers the industry's broadest portfolio of high-performance LED components, including LED arrays, discrete LEDs, and LED modules for lighting and displays. J-Series LEDs, XLamp LEDs, High Brightness LEDs, and LED modules and accessories for video screens, displays and signage are its key LED products. Its 2019 revenue was $1.1 billion.
(5) Nichia
Nichia is one of the top ten LED lighting companies in the world in terms of revenue generated from LED packaging sales. Headquartered in Anan, Japan, Nichia specializes in LEDs for displays, LCD backlighting, automotive and general lighting. In addition, the company developed the world's first blue LED and white LED in 1993. , as well as healthcare and measurement. Nichia's 2019 revenue was $3.6 billion.
(6) Osram
It is a German and world-leading lighting equipment supplier headquartered in Munch. They manufacture lams, projection systems, opto-semiconductors (e.g. LEDs, IR LEDs), optical sensors, visible and IR laser diodes, lighting solutions, lamps and related light management systems, as well as all lighting electronics. They are primarily interested in semiconductor-based technologies.
(7) Seoul Semiconductor
Seoul Semiconductor is Korea's leading LED manufacturer with over 12,000 LED lighting patents. They produce many well-known modules including WICOP series, 4040 series, Acrich modules, SunLike, Filament COB and DC modules. They specialize in producing LEDs for the automotive, backlight and general lighting markets.
(8) Everlight
Based in Taiwan, it is one of the largest LED lighting manufacturers in the world. They made more than $150 million in 2019. Everlight provides a wide range of products for various industries, including high-power LEDs, SMD LEDs, lighting components, lamps, digital displays, LED lighting modules, optocouplers and infrared components. UVA series, COB series, flash LEDs, horticultural LEDs and LED lights are examples of important LED products.
(9) GE Lighting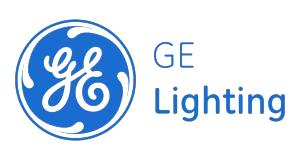 Their headquarters are located in East Cleveland, Ohio, USA. They specialize in LED lighting applications and household bulbs. This is another job ld for this leading manufacturer with millions of customers worldwide. Its notable products include GE LED, GE Relax HD, GE Reveal HD+, GE Refresh HD, GE's C Sol and GE's C-Sleep.
(10) Sharp
Japanese electronics conglomerate Sharp is also a global leader in LED technology, creating the ZENIGATA LED, a development that has led the market to this day. Their products feature a very long service life, high system efficiency, optimal lighting design and visual comfort, and are environmentally friendly. Since 2012, they have expanded to various countries.
(11)

LOHASLED



As climate change started to draw more and more attention, countries are increasingly publish strategies and policies addressing global warming. In the winter of 2011, two engineers who concerned a lot about the environment, were discussing about the future and wondering what they could do to improve the world and pass it on the next generations. And that's when they heard the song sing: "There's a crack in everything, that's how the light gets in."





Check about us:




-

https://www.lohas-led.com/art/about-us.html