LOHAS LED Supports All Your Living Situations
LOHAS LED is designed to ease your life, with a built-in Wi-Fi repeater to connect your Amazon Alexa. Just pop the bulb in and pair it with your network using our app on your Android or iOS device.
Situations can LOHAS Smart LED bulb shows its talent:
○ Home Party
○ Festival Decoration
○ Home Lighting
○ Outdoor Lighting
○ Night Light
○ ...
In your home party -
Chang your colors to excite your guest!
○
Rainbow
of colors & Group control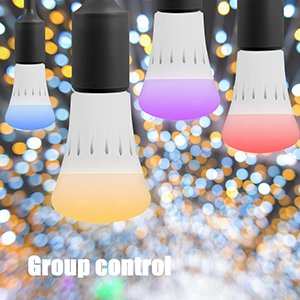 LOHAS Smart LED Bulb provides you more than 16 million colors to choose so that you can easily set the color to suit your party with adjustable brightness.
You can create groups on the app to manage two or more lights. There are 4 scene modes to meet your entertainment needs.
Orange-red light creates a vivacious atmosphere.
Rainbow--6 colors rotate in sequence with flashing.
Shine--Disco light
Gorgeous--6 colors smoothly in sequence.
Do not want to leave your bed -
tell your Alexa to light up for you!
○
Voice Control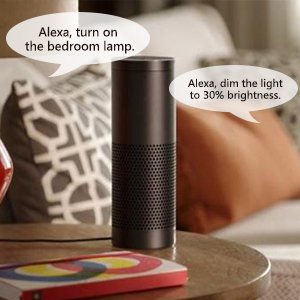 The LOHAS Smart Bulb works with Amazon Alexa. You can turn it on or off without leaving your bed.
"
Alexa, turn on the yellow light.
"
Always forget to turn off the light! -
setting a time to make your LOHAS Smart LED Bulbs turn off automatically.
○
Time setting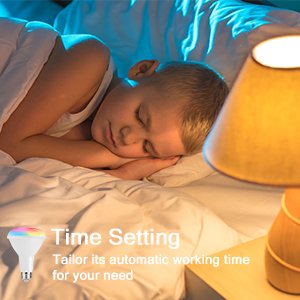 You do not have to remember to turn off the bulb before you go to sleep.
The sleep timer will automatically turn off the light after the preset time has elapsed per your settings.
You also can set a wake-up time with your favorite color.
Decorate your home for the festival -
choose the LOHAS String Lights to entertain yourself and the children
○

Decorative Light



LED Christmas Snowflake lights, perfect for Indoor and outdoor celebration. The Christmas Snowflake lights with 360 degrees excellent illuminate in all directions for your room or any place. Warm white led bulbs create excellent illumination and a warm atmosphere, spreading light and cheer across a wide area. You can decorate your gardens, patio, lawn, porch, gate, yard, etc, especially as a Christmas tree decorated with lights can be to create a warm and romantic holiday.
...
LOHAS create

Right Ambiance

for your life with full-color range and brightness level
You can explore other ways to use your LOHAS LED light.