8 Things You Need to Know about GU10 Light Bulb
Few things make a place feel cold and less inviting than inappropriate lighting. No matter you are decorating a house or renovating a shop, you need to think twice of your lighting plan. Here we will talk about the things you need to know about GU10 light bulbs which are commonly seen in both residential and commercial places.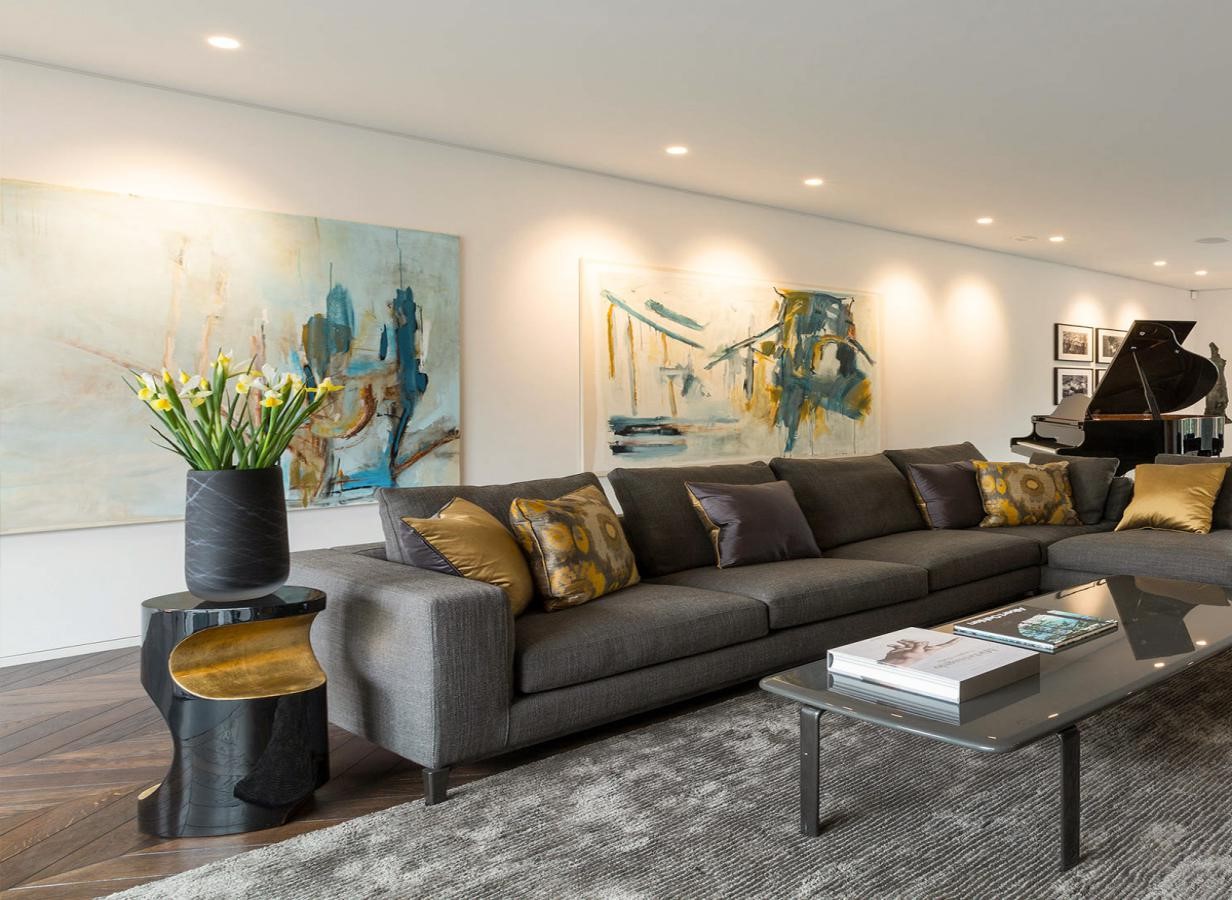 8 things you need to know about GU10 light bulbs
If you are making a lighting plan, the following tips are helpful to you! They include:


1.What is a GU10 light bulb?






2.The difference between GU10 halogen bulbs and GU10 LED bulbs.






3.Benefits of GU10 LED bulbs
4.Equivalent watt
5.Types of GU10 light bulbs



6.Dimmable GU10 bulbs



7.GU10 color changing LED bulbs



8.How to choose the best GU10 light bulbs?
1.What is a GU10 light bulb?
A GU10 light bulb is a very common type of bulb used all over the world today. It is a plug-in type bulb with a "U" shape base. GU10 lighting is popular among many architects and lighting designers, and you can easily find a GU10 light bulb in residential and commercial spaces like kitchens, restaurants, offices and shops.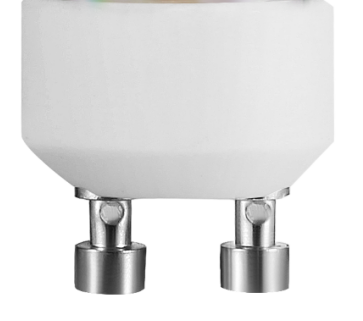 2.The difference between GU10 halogen bulbs and GU10 LED bulbs
GU10 base usually appears in halogen lamps and LED lamps, and each have their merits and drawbacks.
GU10 halogen bulb is known for its high efficiency and quality of light and thus applied to a variety of industrial spaces, particularly when high levels of brightness are needed. However, it also generates extremely high heat when working, which means its life will not last long enough.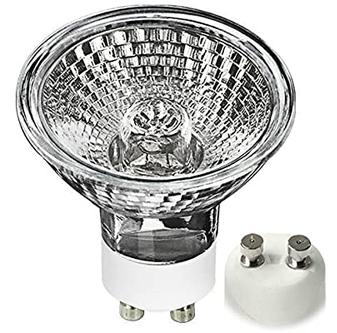 An LED GU10 is a retrofit energy-saving replacement for halogen bulb. It is also frequently used in domestic, commercial and industrial spaces as it consumes much less power compared to a GU10 halogen bulb. But it's less affordable than halogen bulb due to the sophisticated technology.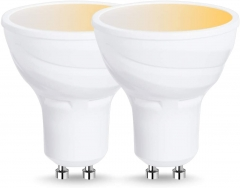 3.Benefits of GU10 LED bulbs

GU10 LED bulb is increasingly popular these days as it becomes a greater option for most of the lighting plan. Using GU10 LED bulbs reduces your electricity bills because, as mentioned above, LED GU10 bulb uses less energy providing you with a higher energy efficiency. GU10 LED bulb also produces little heat making it easy to change units. And most importantly, it lasts 10 to 20 times longer than other kinds of bulbs.

4.Equivalent watt
Replacing your GU10 halogen bulb with GU10 LED bulbs may be one of the easiest ways to saving energy, but care needed to be taken to ensure that the transformer can handle the load safely. So it's important to make sure the GU10 LED light bulb is the equivalent wattage to your existing halogen light bulb.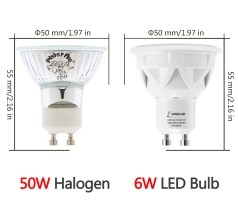 5.Types of GU10 light bulbs

As GU10 LED bulbs gain popularity, different types of GU10 LED bulbs are developed to tailor different needs. Dimmable GU10 bulbs, GU10 RGB LED bulbs, GU10 dust to dawn bulb and WI-FI GU10 bulbs, to name a few. The production of these multifunctional bulbs depends a lot on technological development. The creation of wireless transmission module, radar sensor and PIR motion sensor enable all the functions to come true.

6.Dimmable GU10 bulbs

In fact, both GU10 halogen bulbs and LED GU10 bulbs are dimmable. halogen bulbs are compatible with most dimmers, which means you can dim the bulbs to any brightness as you want. But to dim a halogen bulb usually means to shorten its life. While there are several dimming ways to choose to design a dimmable LED bulb making it a little picky to dimmers, but LED bulb still has a much longer service life.

7.GU10 color changing LED bulbs

Color changing is a highly demanding function that can only be achieved in an LED bulb because halogen bulbs produce extremely high heat making other module fail to work in it. A GU10 LED bulb displays up to six colors by changing the current flow in the three LEDs built-in the bulb.

8.How to choose the best GU10 light bulbs?

To get the suitable GU10 light bulbs, you need to know your needs first. If you want to set an ambience in a specific zone, then dimmable GU10 light bulbs are the way to go, and make sure that you have dimmers on the wall. If you want a multifunctional bulbs, GU10 LED smart bulbs offer an ideal option. You can both adjust the brightness and change light colors with a GU10 LED smart bulbs.

A well-considered lighting plan can capture feelings of warmth and pass the warmth on to anyone that come into the place. Now that you have got the tips, go and get the best GU10 bulbs for your lighting plan!