What are the Benefits of Installing Dusk to Dawn Light
To avoid of the wastage of energy which caused by your most of time forgetting to switch off the outdoor lights during the early morning, many lights now come with pre-installed photocell options like dusk to dawn light. Eliminating the use of those lights that needs to be manually turn on and off, dusk to dawn light is one of the best methods to cut the energy usage which are primarily used to turn exterior lights off at dawn and back on when the sunsets.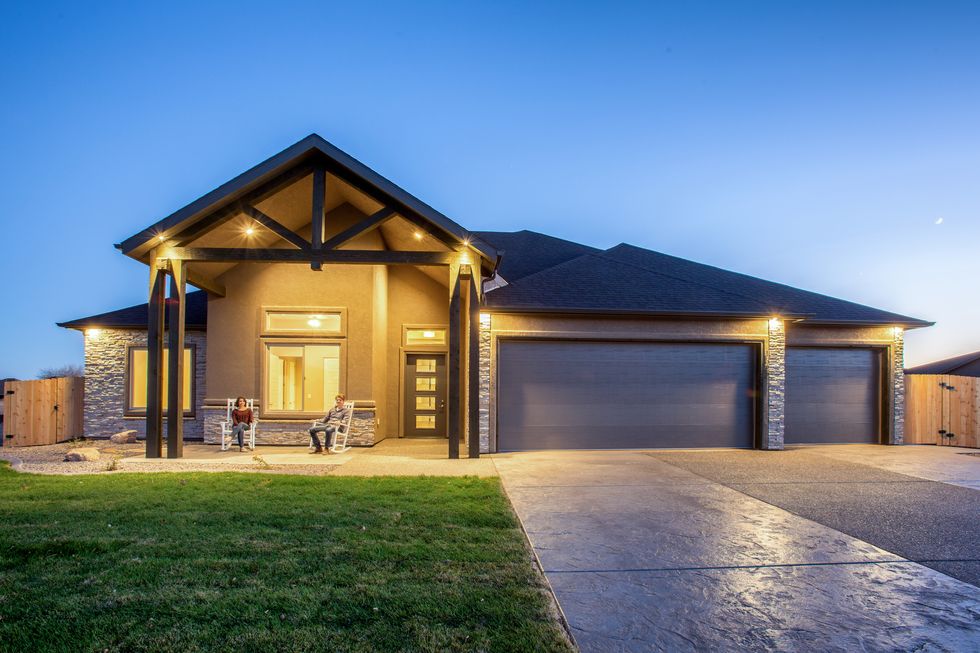 Contents:
Why we should install an dusk to dawn light?
Light the night in with LOHAS LED dusk to dawn light.
Why we should install an dusk to dawn light?
From illuminating a variety of areas surrounding your home to save your electric bill, here are a few of the benefits that come along with installing dusk to dawn light:
They Conserves Energy & Last a Long Time
With the use of photocell technology, dusk to dawn light can sense when the weather outside is not bright enough and will require some illumination, or we can say they are reactionary so they will only use power when the outside environment is dark enough. Hence, dusk to dawn lights will save your home tons of energy! Not only that, since they are are reactionary they require much less maintenance, all they need is installing. In other words, dusk to dawn light never need powering on a with their motion sensor, so as long as you have installed them successfully, they don't need any more from you, which make them great for all types of homeowners. Whether you're busy, old or just don't want to go outside every day to switch on your lights when it gets dark. These save you a ton of time and energy!
They Illuminate a Variety of Areas surrounding Your Home
One of the key benefit of installing dusk to dawn light is flexibility. Allowing you to illuminating a variety of outdoor areas like the front porch or driveway of your home, the sidewalks or entrances to buildings, installing dusk to dawn light perfectly enable you to keep anywhere well-lit. All in all, regardless of location, dusk to dawn light fixtures provide bright light and consistent light coverage via automatically turning on lighting at night, then switching it off again when light is detected. Plus, switching to dusk to dawn light bulb in your exterior lighting fixtures also delivers bright outside lighting for added safety and the elimination of dark exterior areas at your residential space or office building. But always remember that color temperature and lumens are different things when selecting dusk-to-dawn lighting, and only lumens affect the brightness of a light; Kelvin color temperature refers to light quality.
They Many Options to Choose From
Most importantly, dusk to dawn light bulbs now come with various types and sizes which enable you to install them in anywhere as you like. Then, finding that an appropriate lamp holder or fixture of e26 bulb or e12 bulb is typically quite straightforward and their installation is usually very straightforward and requires no tools or assembly, an e26 dusk to dawn light bulb and e12 dusk to dawn light bulb has become one of the most common dusk till dawn light option.

So, to fit this accustom, LOHAS LED offers dusk to dawn light bulb in 2 sizes like an a19 bulb with an e26 base or the candelabra bulbs with an candelabra base. Additionally, we do offer dusk to dawn night light, which has an easy mounting option - plug in, and 3 color options - blue, red, soft white.
Light the night in with LOHAS LED dusk to dawn light.
Presently dusk to dawn light with photocell has gained wider popularity over the last so many years and various countries are launching a nationwide replacement of streetlights with these better and more energy-efficient LEDs. Dusk to Dawn light fixtures have multi-use which allow you to put them anywhere and they are sure to do a good job. So switch to these energy-efficient LED dusk to dawn light really has become the first lighting choice which really do help to save much in terms of energy and dollars and energy each year. Then, with our LED light technology, Dusk to Dawn light from LOHAS LED provide better light coverage than conventional light options and they last longer and consume less energy too. Just view LOHAS LED Dusk to Dawn light in further detail below:
No light timer is required, with a built-in high tech photocell sensor that detects light levels and turns on light when it gets dark, LOHAS LED dusk to dawn light can automatically turn on lighting at night then turns it off again when light is detected. So, just stop hesitation and set your hand free now via converting to dusk to dawn light.

Buy on amazon