Top 6 Dusk to Dawn Lights For Outdoor Security
What is the experience of having a
d
usk to
d
awn
l
ight
installed outdoors? Feel happy and safe!
Nowadays, many people would like to take some stylish
wall lamp
with
dusk to dawn light bulb
screwed in as their
porch lights
. By having them, whenever
they
go home at night there is no more darkness
,
which
perfectly adds extra
safety for you
r home
. What these assertions? Just imagine it, will evildoer break into a fully illuminated house?
O
F
COURSE
NOT
! So,
w
hen it comes to property safety at night, the use of dusk to dawn security light is a wise choice. And today we will
share
you
the t
op 6 dusk to dawn light bulbs for your reference. Let's read on.
LOHAS LED DUSK TO DAWN LIGHT BULBS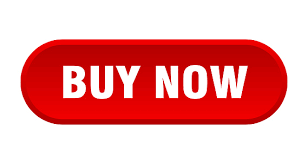 Philips LED Dusk to Dawn Frosted Light Bulb
Philips'
d
usk to
d
awn
a
19
led
bulb
is
Energy Star certified
and
equipped with built-in light sensors that automatically turn on when
it gets dark
and turn off when
day breaks
, making
it
suitable for outdoor use.
It
has
an
e
26 base
which is suitable for
most
of the lighting
fixtures
in the U.S like a
floor lamp
,
wall lamp
and
pendant lamp
.
But it'
s
a pity that this bulb is not compatible with
Philips HUE products
and cannot be used with
them
.
It
offers 800 lumens of soft white light, the equivalent of a 60-watt incandescent bulb, which reduces energy consumption by 75 percent.
The 2700K soft white light emits almost no UV and IR light, providing you with comfortable and safe brightness.
Each bulb is expected to last up to 22,000 hours, which is a good life
span
compared to the average
LED
bulb.
Lamomo Dusk to Dawn Sensor Outdoor Wall Light
The latest dusk to dawn outdoor wall lamp
. I
f you want some more beautiful lights
in your home
, th
is
wall lamp will be a good choice
. A
design of
retro style and aluminium
+ glass material, give
s
you
a simple
and
elegant feeling
.
A
t the same time because it is aluminium, corrosion resistant, combined with the glass shell,
heat
and frost
resistan
t
,
which really
guarantee the quality of the light bulb.
With a
long service life
more than
30,000 hours
, it helps reduce the frequency of re-lamp
.
6 watts of power, 90% energy savings compared to the average incandescent lamp,
which can help you save
at least
$400!
However, combined with
beauty
and excellent function
is
its price
also
a little bit high.
Westek Sensor Socket Control

Light

With smart photocell sensor technology and a variety of switch modes, it can not only automatically turn on at night and turn off at dawn, but you can also customize your lighting with 2, 5 and 8 hours timed settings. A highlight of this lamp is the "random" feature to confuse potential intruders, which greatly reduces the risk of burglary and provides a strong guarantee for the security of your home. You can also simulate home occupancy to deter intruders when you're away from home. This is a wonderful and must-have item for vacation homes and vacant rental properties. Because of its 100 watts of power, this light a little more energy intensive than the other dusk to dawn lights.



Sunco

Dusk to Dawn + Radar Motion

Light
The
dusk to dawn
light
from Sunco
is a bit different
from the others.
Compared to most
dusk to dawn light bulb
s
having a built-in photocell
sensor inside that can
automatically turn on when it
gets
dark and automatically turn
off
when it
'
s dawn, this dusk to dawn light is equipped with radar motion sensors. It lights up as soon as it detects motion within 15 feet at night and stays on for 25 seconds after motion has stopped, which is very convenient and energy-saving, making you feel safe and also acts as a deterrent against crime. Moreover, with 13 watts of electricity and high luminous flux of 1050, which can provide 3000K warm white light for you.
Onforu 2 Head Dusk to Dawn Light



Adjustable

,

durable and super long life

span, all these powerful features making Onforu dusk to dawn light stand out from the competition. With its

360

°

flexible 2

headlights

, this outdoor dusk to dawn light is

design

ed

to

illuminates a wider area

,

and you can easily adjust any

a

ngle of th

is

LED security lamp to

meet

your needs.

Each lamp

head

has a 45

°beam

a

ngle of light, so you can control the lighting area without disturbing your neighbors.

In appearance, IP65 waterproof design and die-cast aluminium shell and tempered glass are adopted, which have good waterproof and dustproof performance and high durability. Meanwhile, it is also matched with super brightness of 5000K, so it is especially suitable for outdoor use.

Up to 50,000 hours, if it works 10 hours a day, it can last up to 13 years. What an amazing lifespan!






Unlike the

smart bulbs

allowing you to remotely control your outdoor lighting via phone, the dusk to dawn light from

LOHAS LED

is also smart as they can auto on/off by light detection, making it a beauty, favorable price and excellent configuration for outdoor security or theft prevention. In terms of energy use, it only uses 6 watts of electricity, which is equivalent to 40 watts of incandescent lamp, which means you can save 85% of your electricity bill. In addition, its performance is excellent, color temperature for daylight white 5000K, 500 lumens, which looks like daylight or crystal white, emitting a comfortable and fresh light. With a service life of up to 30,000 hours, it can significantly reduce the frequency of re-lamp. With a standard E26 base is available for most lamps and contains no lead or mercury, no UV or IR, meets CE, RoHS, FCC standards, which is environment friendly and also poses no threat to human safety. But notice that this item refers to an

e26 bulb

, so if you have the lighting fixture that is smaller than the common standard base, you may need an

e12 bulb

. Plus, always keep our dear customers in heart, aside of having dusk till dawn light bulb on sale, we do offer other types of dusk to light here, like

night light

,

solar lights

and so on.
Nowadays, dusk to dawn lights are playing an increasingly important role for outdoor illumination and security. Whether you want to have a try or just need to replace your incandescent/tungsten lamp outdoors, these outdoor dusk to dawn lights, which can automatically turn on/off, are always the perfect choice for you.