6 Lighting Ideas for the Holiday Season
Autumn's coming, and the days get shorter while the nights drawing in faster. So, before the darkest day of the year approaching, adding a little more light to your home is trouble-free, especially when it comes to the holiday season.

While adding the right festive holiday lighting can brighten your mood and get you in the spirit of the season, it can sometimes be a bit of a hassle, therefore; we're here to help you make the process as smooth as possible. If you are interesting in

holiday lighting

but still have no idea to get decorate with for the 2020 holiday season, just keep reading to transform your home into the holiday wonderland of your dreams.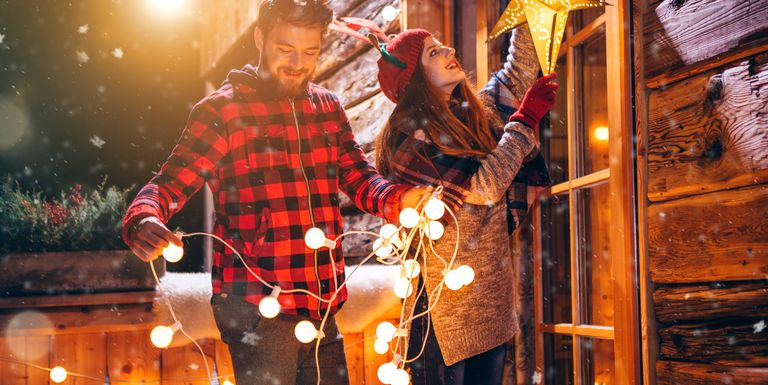 The Outline of the Holiday Lighting Ideas
Battery string lights in bottles
Hanging light balls
String or rope lights around the window interior
Fake candles in the window
Coloured light bulbs in your porch
Keep your yard well-lit




Battery string lights in bottles

Filling clear jars with

battery-powered lights

then placed them anywhere of your home that needs some illumination is an elegant way to add ambience and a touch of cheer. Then, this can easily be accomplished either, all you should do is to clean the glass jars you preserved and place the

bottle string lights

inside. Plus, if you would like to make them overtly festive, add a bit of tulle or gauze, a paper cut-out in the shape of a holiday pattern, season-specific decorative lights, or some colourful bows or ribbons to the jars.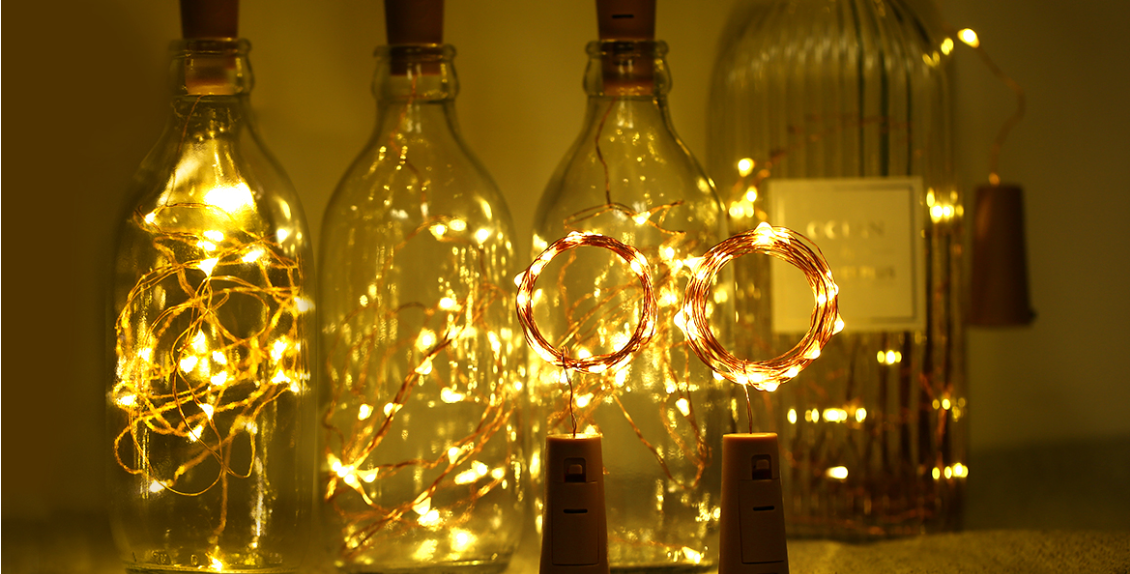 Hanging light balls

Aside of hanging some

Christmas ball light

on the Xmas tree, simply hang these illuminated balls along a curtain rod in the window is also a great way to add a lot of illumination without relying on standard string lights. Two or three balls - or more if you're starving for sparkle - are enough to perk up any window. They can also be layered in to pre-existing window displays or traditional string light set ups for some added brightness.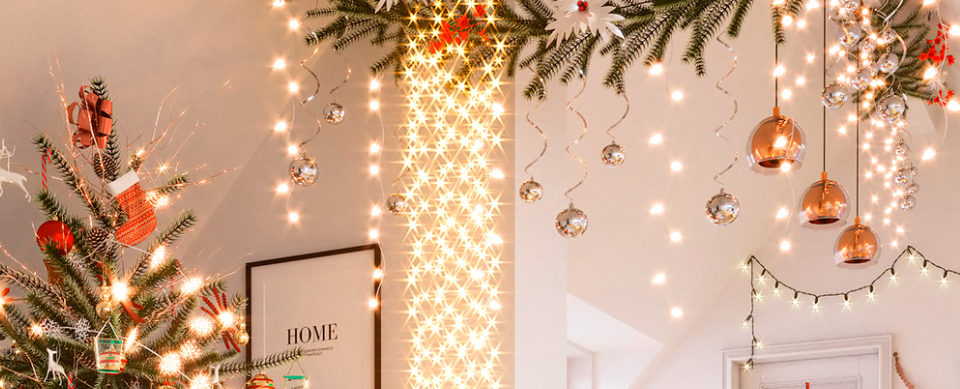 String or rope lights around the window interior
If you're unwilling to get up on a ladder in the cold and rain, it must be your time to display your

string

lights

from your window interior instead, especially the

smart wifi led strip

. Simply install two or three hooks in the corners of the window frame and add the rope or string lights of your choosing. Or, if you want to avoid adding nails or hooks, you can quickly stick up some Command strips. Just make sure you select ones with hooks large enough to hold the lights you've chosen.

Fake candles in the window

Candles in the window is a traditional look that you will see at home in the holiday season, but it could be a little bit dangerous. With that in mind, many shoppers now would like to get some fake candle options to deck the halls or windows for creating the look they want. From classic taper-style with visible candle bulbs to

LED candelabra bulbs

with programmable colour, there are many candelabra bulbs options for an extra touch of holiday spirit.

\
Lighting Tips: To these days, candle bulbs are commonly featured with an e26 base or candelabra base. Plus, always keep in mind that a candelabra bulb refers to the bulb with an e12 bulb base, so you can call it e12 bulb either.
Coloured light bulbs in your porch

As what we mentioned above, installing some LED candelabra bulbs with programmable colour is a option for an extra touch of holiday spirit. Hence, switching out traditional white or clear bulbs with

color changing light bulb

can be a very easy way to participate in the seasonal festivities. Simply pick up a light bulb in a holiday-appropriate hue of your choosing and add them into your existing fixtures.

PRO TIP: Since most of the light fixtures in U.S. such as lamps, sconces, and decorative lights commonly come with an e26 bulb base, almost all color changing light bulbs mainly adopt the e26 bulb. Then, the a19 bulb with an e26 base are the most common and widely used in North America and Europe, so this is what you'll see the most. Also, if you have a light fixture with a twist-in base that is significantly smaller than a traditional a19 light bulb, it may require a candelabra light bulb. Candelabra bulbs are characterized by their relatively small (typically e12) bases and tear-drop glass shapes.
Technical Details Comparison of LOHAS Color Changing LED Light



A19 Color Changing Light Bulb


Color Changing Downlight


BR30 Color Changing Light Bulb


E26 Color Changing Light Bulb
Price
$26.99/2 Pack
$21.99/2 Pack
$25.99/Pack
$17.99/Pack
$36.99/4 Pack
Lumen
450LM
650LM
680LM
1000LM
810LM
Watt
(Replacement Watt)
5W
(40W Equivalent)
8W
(60W Equivalent)
10W
(65W Equivalent)
10W
(75W Equivalent)
9W
(60W Equivalent)
Light Color
RGB &
Cool White
RGB &
Warm White
RGB &
Warm White
RGB &
Warm White
RGB &
Warm White
Color Temperature
2700K-6500K
2700K-9000K
2000K-9000K
2000K-9000K
2700K-6000K
Base
candelabra base
e26 base
e26 base
e26 base
e26 base
Shape
led candelabra bulbs
a19 bulb
round
br30
bulb
Voice Control
Alexa,
Google Assistant,
Siri,
Alexa,
Google Assistant,
Siri,
Alexa,
Google Assistant,
Siri,
Alexa,
Google Assistant,
Siri,
Alexa,
Google Assistant,
Siri,
Dimmable
√
√
√
√
√
No Hub Design
√
√
√
√
√



Keep your yard well-lit

Whether it is a

dusk to dawn light bulb

, solar lights or smart bulbs, pre-lit yard decorations are quick and easy to set up on your park, yard, or in your garden. Simply place them in the desired location and plug them in, then your well-lit yard may show you an warm welcoming that you have never dream.



If you've been avoiding adding holiday decorations to your home because of how difficult they can be to set up, don't worry—check out this guide to add festive decorations without the hassle. Then, requiring no additional charges to replace a bulb that no longer works, LOHAS LED will perform onsite maintenance to make sure your lights are working to your satisfaction during the duration of the holiday lighting season.