What is a GU10 light bulb?||LOHAS LED
Many types of GU10 light bulbs are used in commercial spaces and residential houses. LOHAS LED launch a versatile GU10 smart light bulb work with Alexa and Google Assistance as a better option.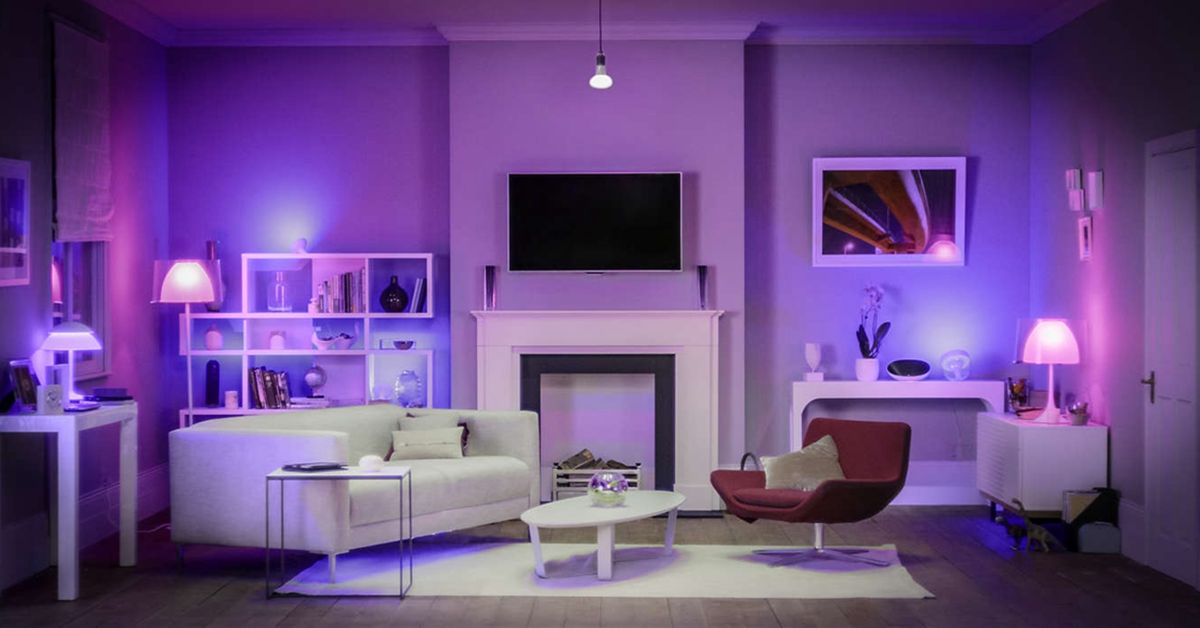 What is a GU10 light bulb?
There is no doubt that a well-considered lighting plan has the potential to make a space different. Among many lights and bulbs that support the lighting plan, GU10 light bulb is most commonly heard while many people only have a scanty knowledge about it. So what is a GU10 light bulb?

GU10 refers to a bulb's base. Generally, "G" stands for that the lamp holder is "plug-in" type, "U" stands for U-shape, and 10 means the foot hole center distance is 10 millimeter. GU10 lights are always used under high voltage and they are typically applied in commercial spaces like restaurants, offices, shops and stores. But now you can also find them in many residential houses. GU10 base can be often found in halogen bulbs and LED bulbs. As LED uses far less electricity and lasts longer, LED GU10 bulbs are more popular than other kinds of bulbs, and thus various of GU10 LED light bulbs are developed to tailor different needs.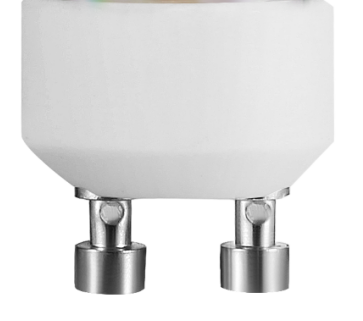 GU10 dimmable LED bulb
With a dimmer switch you can change GU10 dimmable LED bulbs to the brightness you would need to reflect a mood or set an atmosphere.
GU10 color changing LED bulb
Installing a GU10 color changing LED bulb can color your spaces by a remote control. You can easily create an ambience for a specific space as you would like to do.
GU10 smart bulb
GU10 smart bulbs are internet-capable LED light bulbs that allow lighting to be customized. They don't just sit in a socket and light a room like a traditional bulb. A GU10 smart bulb can help you control your bulb remotely without fumbling in the dark for a traditional light switch. They also enable you to control the brightness as well as RGB colors via a hub.

What is the best LED GU10 bulbs for you?




Is there any GU10 bulb better than the above bulbs? Sure.

To develop a better GU10 smart bulb for customer, LOHAS LED launch a smart bulb that can work with Alexa and Google Assistance like your other home appliances.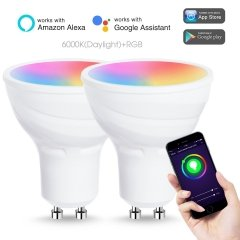 It means you are able to control the bulb without a hub. What you need to do is just to scan the QR code to download the APP, install the GU10 smart bulb and use the APP to control the smart bulb with Wi-Fi or mobile data. You can control the bulb through both your cellphone and your tablet CPs.

LOHAS LED smart light is also dimmable and color changing. You can change colors with your voice by just saying "Alexa, change colors of the lohasled smart light." LOHAS LED smart light have 8 scene modes to meet your lighting needs from brightening up the party to improving your sleep.

If you are looking for a GU 10 smart light bulb, LOHAS LED GU10 smart light bulb would be your best choice.