Bring Rainbow Colors to Your Home with LOHAS Color Changing Light Bulbs
Nowadays, color changing light bulbs perfectly make for a more modern and striking-looking living space, which allows you to easily customize your light and ambience at home with just a voice command or a few taps on your phone. Also, with them, you can certainly set the mood for whatever you're up to at home, whether it's fun, focus or relaxation. Apart from that, almost all color-changing bulbs have practical uses too, like they're dimmable then can mimic the way natural light changes throughout the day.

So if you want to bring countless shades of vivid, brightly-colored light to your home, it must be your time to caught on to the LED color changing light bulb trend. Here is the ultimate guide to help you get started.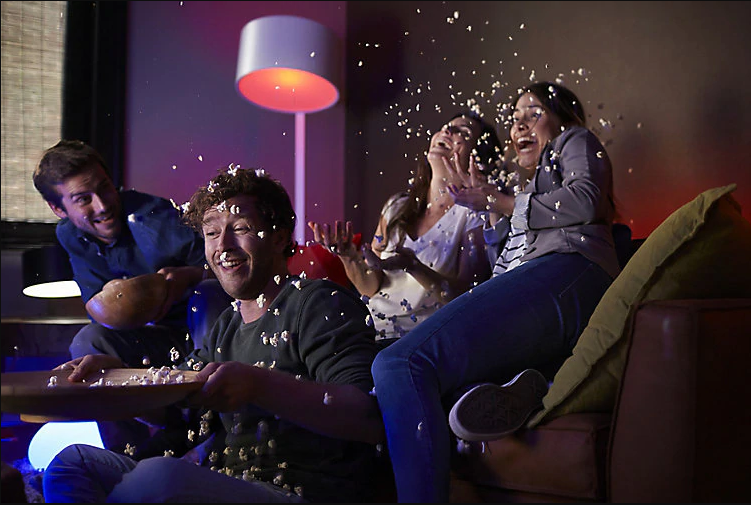 Contents:
4 reasons to buy color-changing light bulbs
How do color-changing light bulbs work
LOHAS color-changing light bulbs are a rainbow in your home
For LED color changing light bulb beginners, this may be the top query of skeptics. So, as a start, here's why we should get LED color changing light bulbs:
* They Visualize Your Alarms
For those with a bad habit of losing track of the time, they rely on timers and alarms all of the time to remind them of when it's time they should manage things. For instance, aside from typically setting alarm for wake up each morning, they might also constantly setting timers of reminding them when it's time to attend to a meeting, pull a pizza out of the oven, or other things that they should manage in a specific time.

Surely, setting alarms or timer is all well and good, but what happens if we're with headphones on and can't hear the sound of the timer going off? What's worse, sometimes we may turn off my phone or put it on silent then miss the alarm calls altogether. Then, that's where smart lights come in, which will let you schedule a color or mode of light at a specific time of day even though your timers goes off. For example, aka anything but the loud and jarring sound of an alarm clock, you will have a soft start to the day via setting your exclusive wake up color of the color-changing bulb. Voila! Visual alarms!





* They Add Security
Nowadays, almost all of the color changing bulbs are smart, which allow you to pair them up with other services and devices, and hook them up with your Echo device. Hence, by downloading an app, you'll be able to control your lights from anywhere with a tap from phone or voice. For that, you can keep your entry door secure with turning lights on in your house if you want to make it look like someone is home, or turning on the light for your pets wherever you are to avoid them staying at the darkness.
* They Fit or Shift Your Mood
No matter how you are feeling about your day, you can change the color of the light to fit or shift your mood. Like set the bulb to calming blue when you are anxious. Or, if you feel tired, set the lights to a bright white to wake you up.

* They Make Movie Night More Magical
As its name implies, color changing bulb allows its users to paint its home with countless colors, which perfectly improves the connections between color-changing lights and the stuff we watch on TV or computer. In other words, you can set the light features vivid imagery and brightly-saturated color palettes to make your kids get more into the drama when they are watching animated films.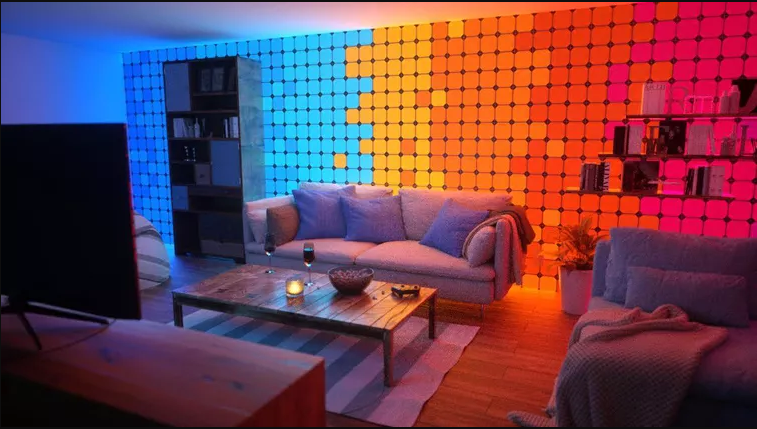 Our eyes have cones, colour-sensitive cells, which are roughly attuned to red, green and blue wavelengths of light, then we see colors as they have different combinations of these three wavelengths. Therefore, color-changing light bulbs use red, green and blue LEDs to create their range of colors, then switching them on in different combinations by a tiny computer - microcontroller.

Then you may ask, how could sync the color you want with a wavelength combinations? That can simply go with the additive synthesis, as various color of the lights shows via the combination of these three primaries in different proportion. For yellow, the bulb turns on red and green; For cyan, it turns on green and blue; For white, it turns them all on. So, with these tricks, colour-changing bulbs can create millions of subtly different colors. Then, all LED color-changing light bulbs work in traditional light fixtures but require some form of control (remote, Wifi, or app) to make their color-changing magic happen.
Now at least you know what those color-changing bulbs are all about. With tons of color changing bulb shows in the market, they all come with a variety of functions and prices to meet your lighting needs and budget. Then, on the high application and price-wise, you can purchase a LOHAS led color-changing light bulb that has a handy remote control a broad spectrum of colors via Amazon Alexa, Echo Dot, or Google Home Assistant and phone.

To help you choose the one that really fit your needs, we have listed 5 top color-changing LED bulbs from LOHAS below.
Technical Details Comparison of LOHAS Color Changing LED Light

Watt
(Replacement Watt)

5W
(40W Equivalent)

8W
(60W Equivalent)

10W
(65W Equivalent)

10W
(75W Equivalent)

9W
(60W Equivalent)

RGB &
Cool White

RGB &
Warm White

RGB &
Warm White

RGB &
Warm White

RGB &
Warm White

Alexa,
Google Assistant,
Siri,

Alexa,
Google Assistant,
Siri,

Alexa,
Google Assistant,
Siri,

Alexa,
Google Assistant,
Siri,

Alexa,
Google Assistant,
Siri,
So, whether you just want to add color to your interior, or set the right light for functional tasks or special time, you can with LOHAS LED color changing bulbs. With various type, base and function they own, there is always a color changing light bulbs from LOHAS that is entirely up to your tastes.