The Best Solar Path Lights for Your Garden

Want to keep your outdoor garden well-lit but not willing to pay any extra fee for illumination? Having solar path lights outside is one of the best solutions. With its built-in solar panel to draw photovoltaic energy directly from the sun, these solar lights rely on the day's sunshine to operate, which perfectly helps extend your outdoor hours well past sunset but don't even add to your electricity bill. To help you find the right solar path light for your lawn or garden, keep reading as we've listed our top tips and recommendations in this post.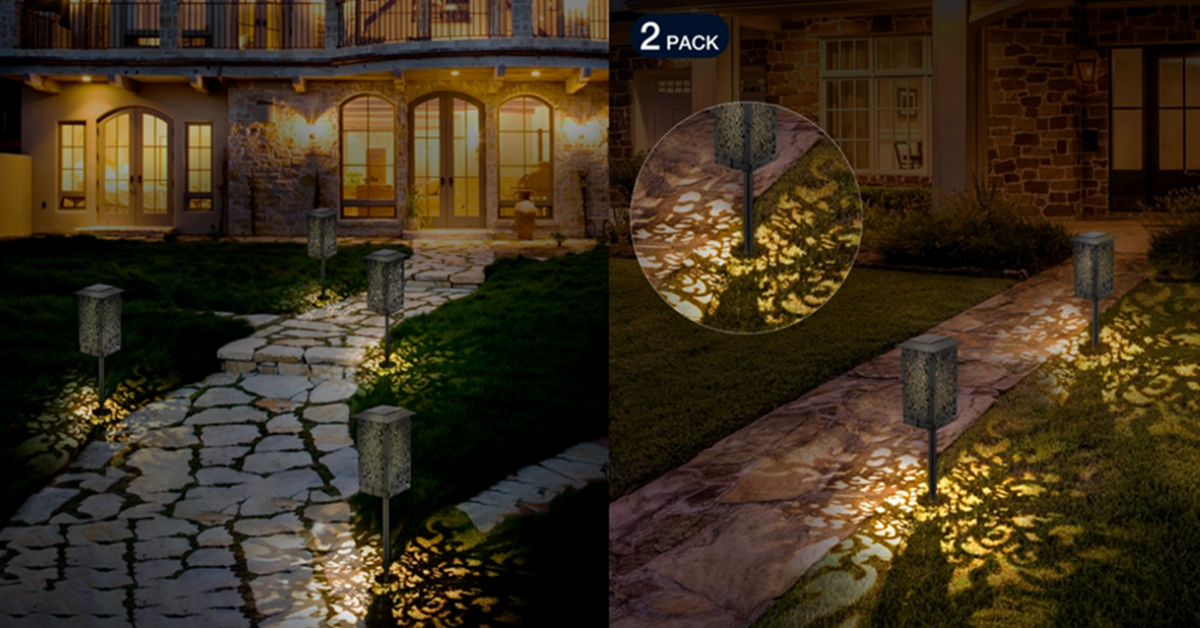 CONTENTS:
What to Consider when Choosing the Best Solar Pathway Lights?
Where to Place Solar Path Lights?
The 3 Best Outdoor Solar Pathway Lights of 2020



Before selecting the best solar path lights for your garden, let's look at what elements we should take into consideration during the purchase.





• Charge:

Among numerous outdoor solar lighting options on the market, LED solar lights have a quicker recharge rate and hold a longer working time than incandescent or fluorescent bulbs. Usually, solar lights take more than 8 hours to charge in full sunlight, and work for 5-12 hours depending on the battery life.





• Color:

Solar powered lights normally emit a soft white or amber-colored glow, while decorative solar lights in hues like red, green and blue illuminate with enjoyable and inviting glow for your landscape.





• Brightness:

How bright your solar lights emit depends on the lumen they have. The higher the lumen is, the brighter the light will be. In this case, if you don't want to purchase many lights to cover your outdoor areas, you can add a super bright solar lights outdoor for instead.





• Design:

Solar pathway lights also come in assorted shapes, sizes, styles for you to create an exclusive theme outdoor. Moreover, some of the options may even contain sensors that are motion-activated & light control that feature

convenience, energy efficiency and security.





In addition to the above elements that play quite important roles on selecting the best outdoor solar lights, the way how you place them will also affect their working performance. Solar lights draw energy directly from the sun, so they need to be placed where they are plainly visible and could get maximum amount of direct sunlight each day.





With a vast of outdoor solar pathway lighting options to choose from, making clear about what your specific needs are is quite important. And to help you select the right solar path lights for your lawn or garden, we've listed the three best path solar lights outdoor below.




ORIGIN PRICE: $54.99
SALE PRICE: $32.99 (40% OFF NOW)

LOHAS LED solar pathway lights is one of the great options for you to light up the walkway and add a mystical magic vibe to your landscape or your next garden bash. With their vintage and

vivid snowflake-like pattern

lampshade to add a special flair to your lawn,

these outdoor solar lights exactly apply to those who want their path lights a kind of attractive. Also, the soft glow they emit, also create a gentle and welcoming ambience for your lawn. Powered by solar energy, the build-in rechargeable battery (2200 mAh) can offer over 12 hours of illumination by only consuming 0.5W. Besides, they have two switch modes which are light sensing and manual control for a more flexible light setting. Moreover, thanks to the IP65 waterproof and anti-corrosion ABS plastic, they are weather resistant for outdoor use, so you don't need to worry about them working in rain, snow, storm, frost or sleet.



UPPOWER LED Solar Pathway Lights

This set comes with 4 led solar lights, each of which puts off 50 lumens for a total of 200 lumens. They offer two flexible placement options, allowing you to mount on the wall or place on a stake in the ground to brighten up your garden on a 4-5 hour full charge. With the IP64 waterproof rating, these outdoor solar lights can resist all sorts of severe weather like heavy rain or snow. Most importantly, you needn't worry about the limited installation spot since the lights can be adjusted 90° up and down and the solar panel can be rotated 180° to capture the most sun possible.



Solpex LED Solar Pathway Lights

The sturdy construction, cost-effective price, flashy design make Solpex solar lights a versatile choice for most homeowners. Each set of the pathway solar lights is packaged in 8 packs at only $44.74, which can give a better gang for your buck and cover your entire outdoor area. They can automatically on/off by detecting the surrounding light and last over 8 hours at 2 lighting modes which include white & warm light. Plus, protectively wrapped with the cage shield, the led beads with plastic lens provide a special and vivid snowflake-like pattern reflecting on the path or street, and withstand sunny, rainy, snowy days thanks to the IP44 waterproof rating.




After reading this post, now you may know that the best solar lights outdoor should feature in durability, practicality and aesthetics. If you still have no idea about which solar lights you should choose, don't miss our above roundup of top-favorite picks among the best solar path lights available!