Choose a LED solar light for yard
Today, solar power has taken over the modern world, it's a green alternative to traditional lighting using no power at all from the grid. Since the systems are completely powered by solar energy, one of the world's leading renewable energy technologies.

Solar power can be used in many ways. Aside from a traditional rooftop solar panel installation, you can take advantage of solar energy with solar lights that capture, store, and use the sun's energy to light up your property.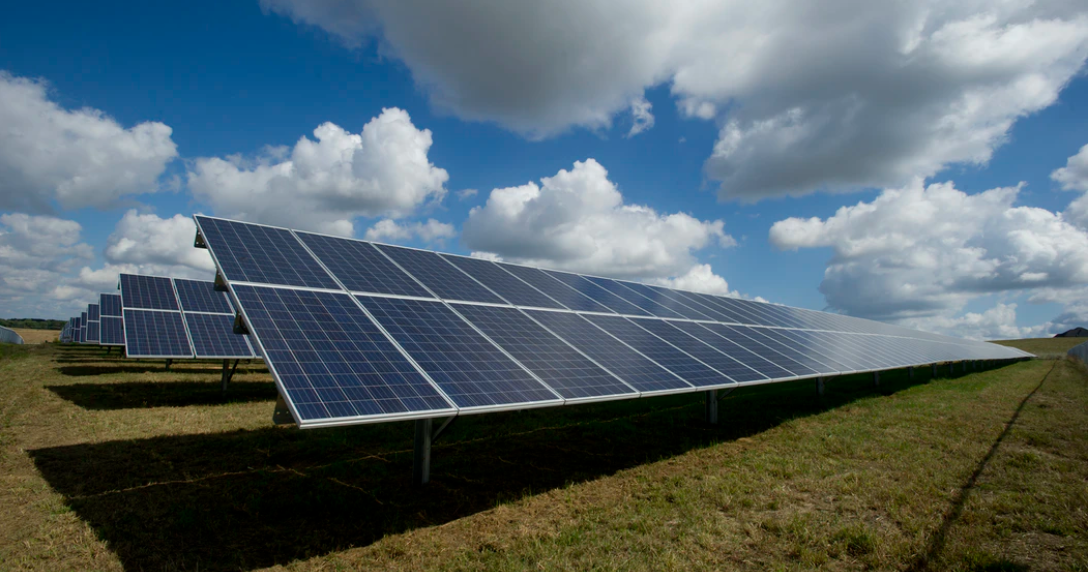 The solar feeds batteries during the day and most batteries are completely recyclable, especially the ones used in a solar application. At night, the long lasting LED fixtures operate off the stored power to illuminate the area. The next day, this process repeats with no outside energy source.

What are solar lights made of?
Solar lights are made up of four main components: the solar photovoltaic (PV) panel, battery, control electronics and the light fixture. When the sun is out, a solar panel takes the light from the sun and produces electrical energy. The energy can then be used immediately or stored in a battery. The goal of most solar lights is to provide power at night, so they will definitely contain a battery, or be capable of attaching to a battery. The battery itself may not need to have a large capacity, due to the availability of solar energy, but it should be long lasting to account for difficulties replacing batteries in many places across the globe.

How LED solar light work?
A standard solar panel consists of a layer of silicon cells, a metal frame, a glass casing, and various wiring to allow current to flow from the silicon cells. Silicon is a nonmetal with conductive properties that allow it to absorb and convert sunlight into electricity. When light interacts with a silicon cell, it causes electrons to be set into motion, which initiates a flow of electric current. This is known as the "photovoltaic effect," and it describes the general functionality of solar panel technology.

What should be considered when choose a LED solar light?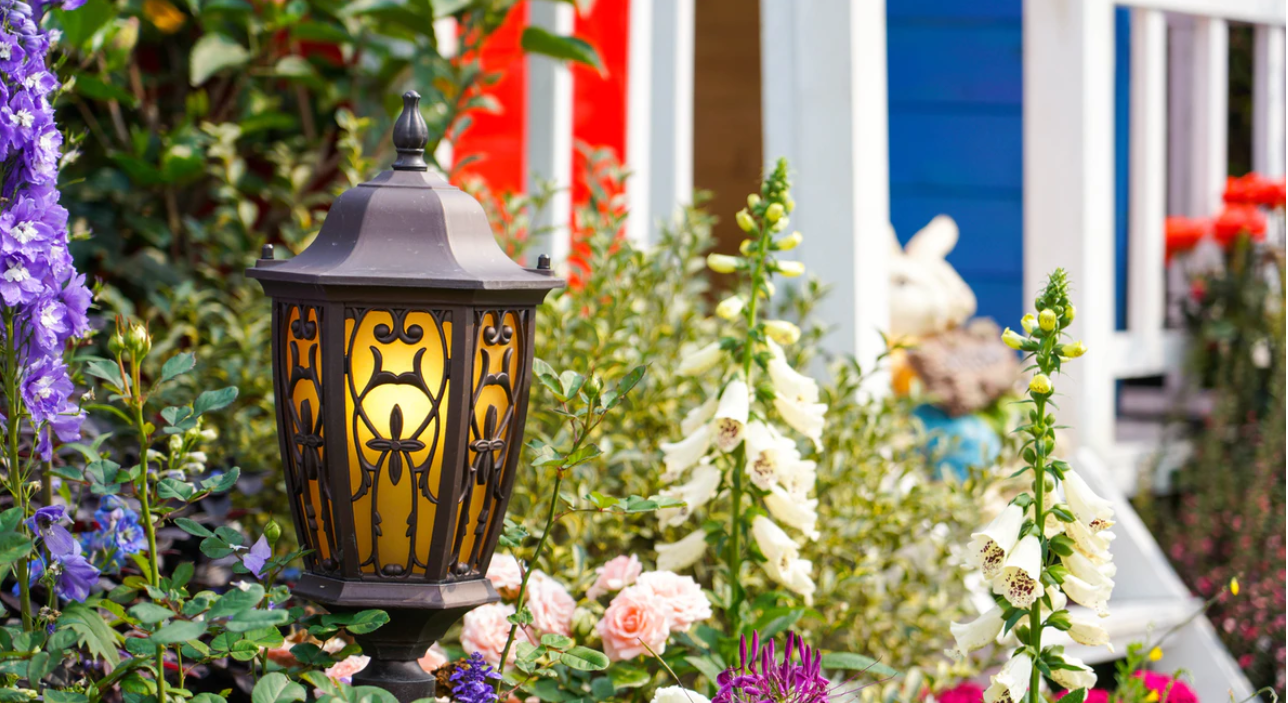 Solar Panel: The solar panel has a photovoltaic cell inside, which converts sunlight to an electrical current. A solar panel's effectiveness depends on the size and quality of the solar cell and the transparency of the protective cover.

Battery: The solar cells are wired directly to a re-chargeable battery that stores the electricity generated by the cell. A diode located between the cell and the battery ensures that electricity flows only one way: into the battery. NiMH batteries are often used because they stand up better to the frequent charge and release cycles than standard NiCAD batteries. NiMH batteries also have a significant environmental benefit. They can be disposed of without harm to the environment.

LED: The light emitted by an LED bulb is the byproduct of electrons moving through a semi-conductor material. Since there's no need for a filament, these bulbs last a very long time and also do not generate waste heat. The standard run time of most LEDs is upwards of 100,000 hours, while an incandescent bulb usually lasts for about 3,000 hours. LEDs can be wired in clusters to intensify the light output.

One way to use solar lighting is in and around gardens and paths. Many solar garden lights are small and easy to install – simply bury the pointed end in sunny ground space and you'll be good to go. It's important to be conscious of how close your solar garden lights are to plants and anything else that might cause shade so your lights are exposed to enough solar energy during the day to keep your property illuminated at night.
LOHAS Solar Pathway Lights, Outdoor Waterproof LED Garden Lights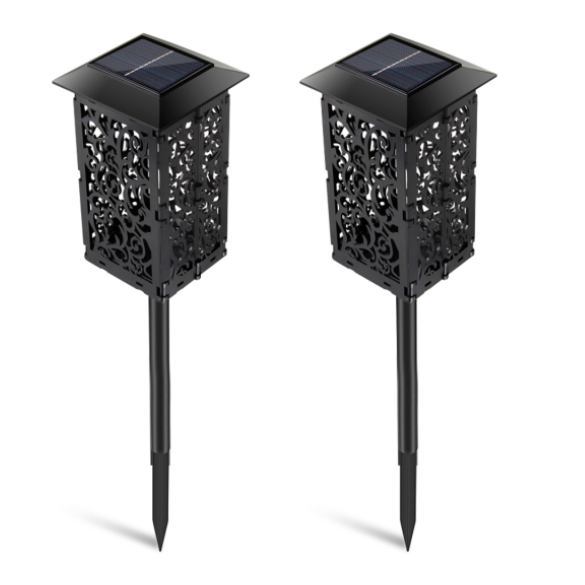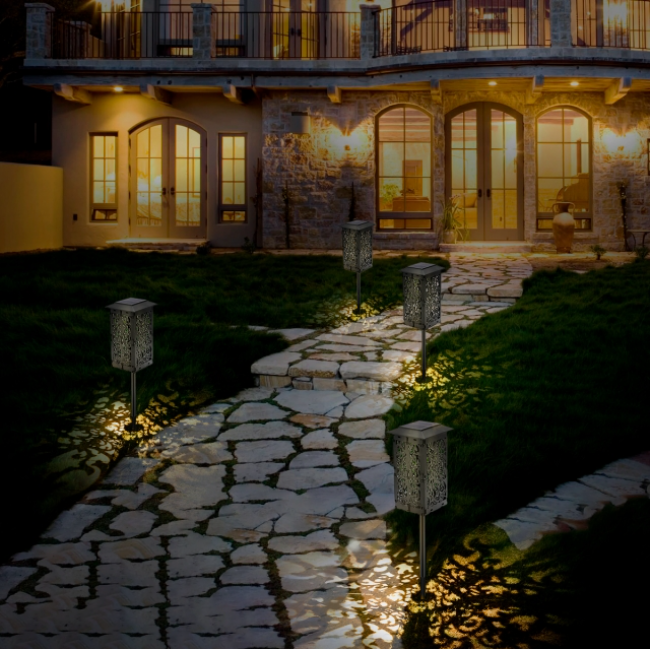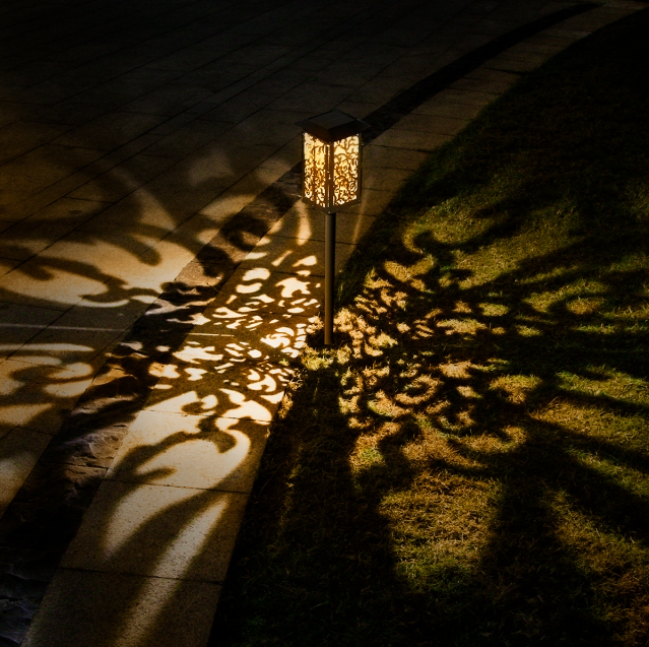 With build-in smart light sensor, this Solar Pathway Light will automatically turn on at dusk and off at dawn. Powered by solar energy, it can continuously work for more than 12 hours with high efficiency after 8 hours fully charged under the sunlight. Made of IP65 waterproof ABS plastic solar panel, this garden light is durable and weather-resistant for long-term outdoor use. You don't need to worry about the rain, snow and other humid weathers. With vintage hollow appearance, this pathway light looks noble and elegant and adds a special flair to your lawn, making it a practical and decorative lighting fixture for villa, walkway, garden, patio, yard and more.


Zero Energy Bills and eco-friendly
Renewable energy has increasingly become the subject of discussions that seek to find causes and solutions to the rising environmental crisis and pollution. Most solar lights are LEDs that only use a small amount of electricity. Because of this, many solar lights can run for a full night. There are no electrical power bills associated with utilizing solar.