The 6 Best LED Garage Lights of 2020
Whatever work you do in your garage, sufficient lighting is needed. Working in dimly-lit garages
is hard and with a high
risk of getting hurt
like
accidentally trip over a cord or a hose and
even
cut yourself on an object you didn't see.
Thus, to
transform
your
dark garage space into a safe and shiny spot
that
you can work in effectively and securely
, adding
led garage light
s
is necessary
. Fortunately, there
are
a
plenty of
led garage lights
for you
to choose from.
And i
n this post, we
will recommend you
6 high-performing led garage lights
here
.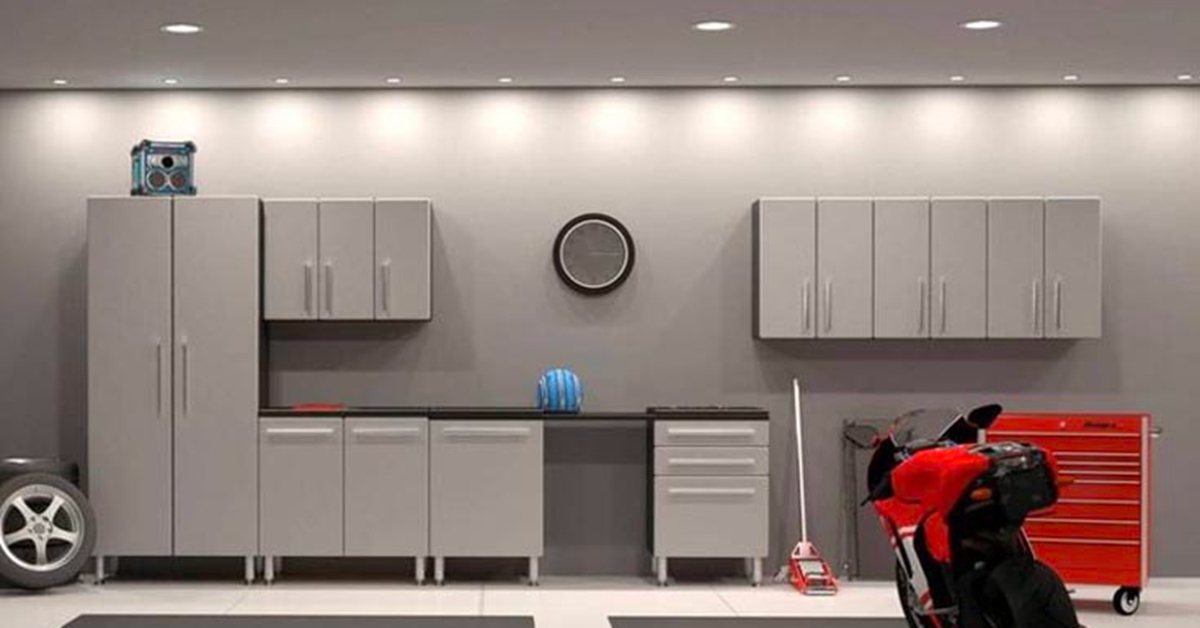 Adding LOHAS LED Garage Lights will perfectly make a huge difference in your garage lighting's effectiveness. With its built-in waterproof and anti-corrosion hollow-out aluminum panels,

LOHAS LED 3-leaf deformable garage lights

are featured in fast heat dissipation, long lifespan of 30,000 hours and moisture resistance for humid conditions. To take the

super bright led garage light

for instance, each wing of it is 90°adjustable to cover a larger area while only draws 20W of energy (60W in total). This led light for garage with 297pcs lamp beads shines equable and soft irradiancy at 7,200 lumens and 6000K natural bright light.

And for our

dusk to dawn led garage light

, it has 2 modes: light control and manual switch, which means that you tap on the light switch to manually control the lights for garage, or taking it as a

dusk to dawn light

to free your hands and automatically illuminate your garage. More conveniently, they don't require any extra wiring or much effort on your part since the base of both two versions is a standard E26 light socket that can be screwed into your installed fixture. (NOTE: 49% OFF ON SALE NOW

)
BARRINA

LED Garage Lights
If you want to light up your entire garage with plenty of lumens while stay
ing
on budget, this muti-pack led light set from Barrina is a solid choice. In this set, you'll get six or eight single fixtures to place anywhere in your garage
that
needs more light. Each LED light delivers 2,200 lumens of 6500K bright white light while consumes very little power of 20W.
They
are easy to install as either hardwired fixtures or with a power cord. However, a common complaint is that the connecting cord is
too
short, so you may need to reconfigure or purchase longer connecting cables as some users have done.
FALIVE

LED Garage Lights
Provided that the only option you'
re comfortable with is replacing your incandescent bulbs with screw-in LED units, choose some with multi-positional wings like ceiling led garage light from Falive. With wide-angle deformable wing design, this garage led light can be 90-degree adjusted for the maximum lighting distribution in your garage, attic, basement which requires a bit more light. Also, this inexpensive 60W led garage light with 144pcs superior led chips provides plenty of lights of 6,000 lumens and 6000K daylight brightness to light up every corner in your space. Even better, 3 upgraded hollow aluminum panels speed up heat dissipation and keep this fixture operating as efficiently as possible.
ZJOJO

LED Garage Lights
Apart from the basic functions, another smart function some garage lights have is motion sensing or light control. ZJOJO 60W Motion-Activated LED Garage Light can realize the benefits of convenience, energy efficiency and security. With its automatic sensing system, not only will you be able to illuminate your garage without fumbling for a light switch, but also it can deter unwanted guests from stealing your tools and other belongings. Plus, each of the three adjustable LED light panels rated for 50,000 hours can rotate 90°and shine a light within a 360-degree radius up to 20 feet away. Users installed this garage light are very impressed with its performance and usefulness as the brightness and optional motion detection. So it'
s a great option for those who worry about leaving the light on when no one is around.
LEONLITE

LED Garage Lights
Considering the limited overhead clearance or low ceiling in the garage space, some people prefer to flush mount garage lights like this Leonlight low profile option. The embedded design helps to minimize shadows and dark corners and takes full advantage of the space for mechanical or other work in your compact garage. This LED light is a 5000K bulb that emits a natural daylight hue and won
'
t be quite as bright as extra ultra bright options. Moreover, it has 4,400 lumens and is rated for 50,000 hours of use, making it an ideal garage light since the optimal lumen range for workshop and garage lighting is around 3500-4500 lumens.
HYPERIKON

LED Garage Lights
If your garage is already equipped with a fluorescent light fixture, you can still replace it with compatible LED alternatives. Hyperikon 4ft LED Light Tube is a popular option which offers a longer lifespan of 45,000+ hours and significant energy saving over fluorescent lights. Each light kit comes with 4 high output tubes with 2,240 lumens and daylight white 5000K. You can also choose from a variety of color hues from Hyperikon including soft white, daylight, crystal bright and super bright to meet your needs for different tasks like complete projects, learn new hobbies or make important repairs.
Compared to incandescent garage lights, the led garage lights surely cost you more money to take but it can lead to a more enjoyable and effective workflow. So, what are you waiting for? Just pick out your favoured one from the above recommendations to light up every dim corner in your garage, warehouse, workshop etc.