Opinions about lighting your entryway
Your entryway is the first thing anyone sees when they walk inside your home,
as they say, the first impression is the last impression, It deserves good treatment, because the entryway greets you when you come home and welcomes guests when they arrive. It set the tone for the rest of your home. Good lighting is one of the best ways to make sure your entryway makes a positive first impression. The lighting of your entry foyer to be exceptionally beautiful and unique is the key to a good impression.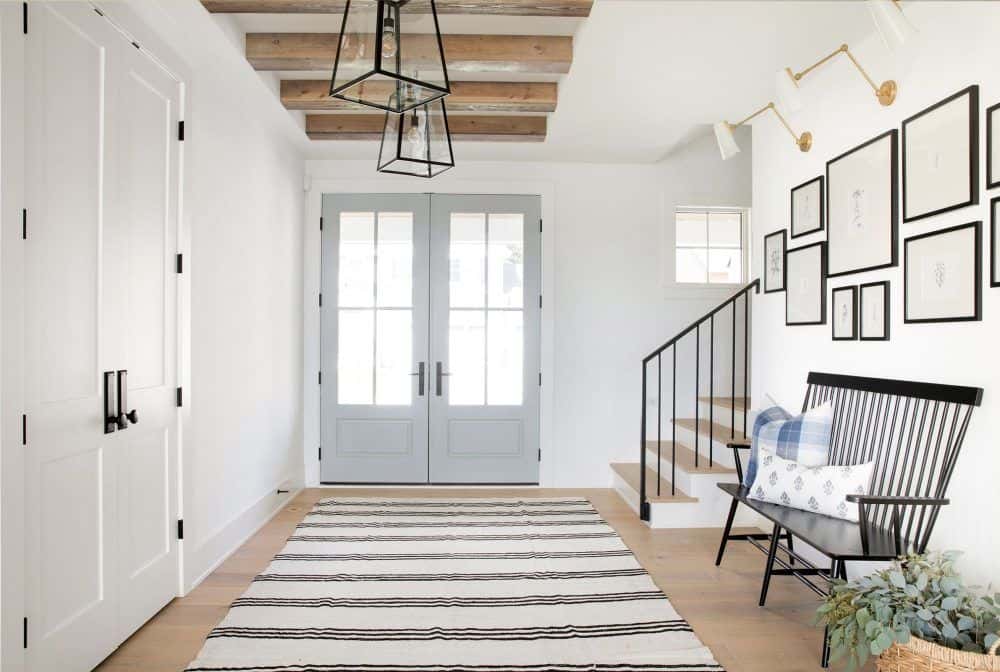 Aside from just the aesthetics, the lighting also has to be perfectly balanced in order to achieve the ideal kind of warmth and coolness inside your home. The best kind of lighting also creates an inviting entrance and further sets a beautiful mood, ambiance, and atmosphere inside your house.
There are a plethora of foyer lighting styles with a multitude of different designs, shapes, colors and sizes that are currently available in the market.
Here are some ideas about lighting your entryway.
how can lighting make a welcoming first impression?
This is often very dependent on architectural or interior styles. Regardless of whether a space is sleek and modern versus layered and traditional, warmth in a
foyer
light source is a sign of hospitality and provides a sense of welcome. This means using warm-color temperature lamps like incandescent, halogen and LED bulbs, but we prefer to recommend
high-efficacy and energy-saving light sources like LED, use a 2700K color temperature. rem
e
mber to set the lights always on a dimmer.
Design for entryway lighting
The design of your foyer lighting will depend mostly on the size of your entryway and the style of your house.
If you have a small entryway, where the door leads into a closed hallway rather than a big room, then you will want to avoid large hanging chandeliers or lampshades. Instead, try looking for smaller, flatter decorative entryway lighting. If you are able to change the light fixtures easily, installing a ceiling light so you still have some room to get creative with the lampshades without overcrowding the space.Sconces are also possible in smaller entryways, but you may have to stick to just one or two fixtures.
For large foyers where the door opens up into a larger room or the roof is higher than one storey, you can install multiple led spotlights bulbs
to light up the whole fo
yer
.
you can also get creative with larger lampshades. Elaborate chandeliers, large-diameter spherical lights, or multi-light pendants will be your best bet.
Floor and table lamps can also function as accent lights in your foyer. If you have a side table where you place your keys or sort your mail, consider adding a small table or desk lamp. If there's a corner of the entry that seems a bit too dark, put an upright floor lamp there for additional illumination. You can leave these lamps on while you're gone, helping you to see when you get home and eliminating the need to turn on the overhead light.
Above all, your accent lights should add to your foyer or entry, making it feel more complete. In terms of style, these fixtures should match your ambient light, complementing its design. No matter how big or small your entryway is, well-placed accent fixtures can make a big difference in the appeal and comfort of the space.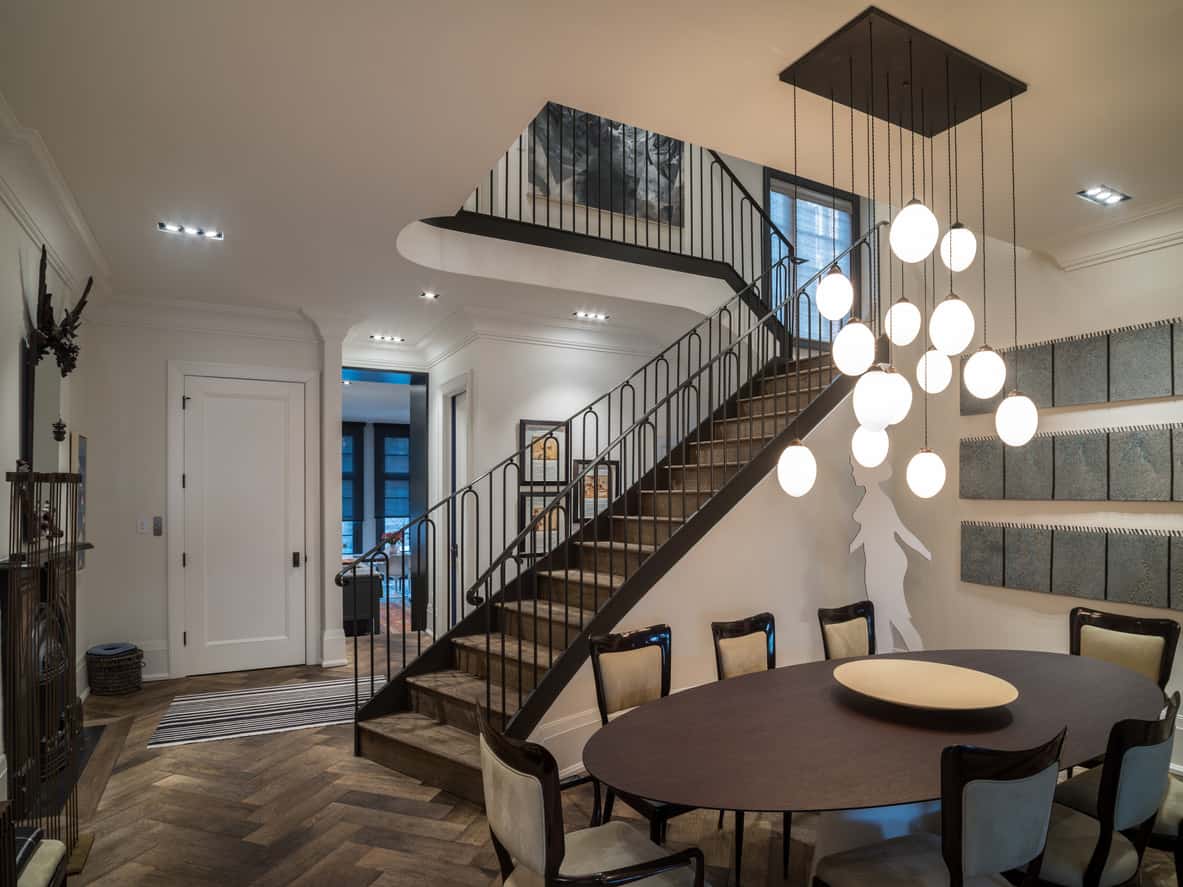 Lighting Controls



Every room in a house needs the proper lighting controls, and the foyer or entry is no exception. You'll need a switch to control the overhead light, as well as switches for any sconces you've added to the walls. Dimmers aren't as prevalent in front entrances, but you can add them to your lighting controls to keep the lights low when you're welcoming guests at the front door as they arrive for a weekend dinner party, or bring the lights up as visitors leave for the night. Your lamps will be controlled via their own switches, but you can incorporate indoor timers so that they turn on and off at the same time each night.
Google home compatible lights
You can also install LED smart bulbs in these lampshades, and then you can achieve app group control, you can directly adjust the brightness and color temperature of the lights on your phone, and you can switch between different lighting modes. you can add smart lighting controls that include voice commands and smart phone access. It can be indispensable to be able to turn on the entryway lights with your voice when you come through the door with your arms full of groceries!
What mistakes should be avoided with foyer lighting?
Although foyers are not designed for living in, there are still a few general lighting design mistakes you should avoid if you want ambient, effective lighting.
Firstly, if you have a high ceiling, you should not just have flush or recessed lighting pointing straight down. This will result in a lot of wasted energy and dark spaces. Instead, opt for hanging lampshades that have direct beams of light and allow light to come through in every direction.
Secondly, make sure you figure out how much light and energy it will take to adequately light the space before you focus on aesthetics. It will be a waste of money and space if you have a beautiful artistic lampshade when really you needed multiple lights.
Lastly, don't limit yourself to the existing entryway light fixtures. There may be several overhead lights, however adding freestanding lamps on the ground or on a side table will add to the ambiance when people enter your home. Adding lights next to any entryway mirrors adds practicality and makes the foyer look bigger.