Dusk to Dawn Light - The Great Addition to Our Home Properties
Have you ever wanted to find the lamps that can turn itself on when dusk falls and automatically powers off when daylight returns? Or, do you want to use this kind of lighting to light up your hallway, garage, storage place or some indoor places like bedroom, kitchen, or bathroom automatically? If your answer is yes for both, a

dusk to dawn light

would be your best choice.
LOHAS LED DUSK TO DAWN LIGHT BULBS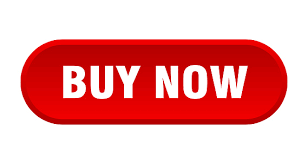 Dusk till dawn light

, or,

dusk to dawn sensor light

is equipped with a built-in photocell sensor that can detect light. So, when light is detected by this sensor, the lighting device will turn itself off, while if no light is detected, it will activate itself. But notice that if you are using more than one

dusk till dawn lighting

, you need to create a suitable distance for them, say more than 3.3 FT, to prevent them from affecting each other.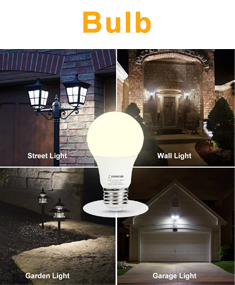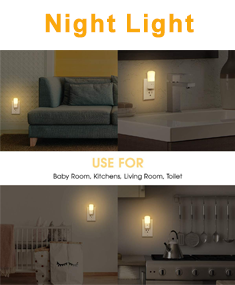 Contents:
Types of Dusk to Dawn Lights
Where can We Use a Dusk to Dawn Light Bulb?
3 Best Dusk to Dawn Light Bulbs You'll Love in 2020
Here I will introduce three main types of dusk to dawn lights to you guys.
Solar Lights
Dusk to dawn solar lights

are widely used especially in outdoor fields. They can be frequently seen on the entrance door, patio, garden, porch, yard, deck, lawn, pathway and driveway, etc. This type of lights is really energy-saving. On the one hand, light sensors within the solar light allow it to turn on/off automatically without manual operation depending on whether light is detected, which avoids energy-wasting during the daytime. On the other hand, rechargeable dusk to dawn solar LED lights are charged by sunlight, and there is no need to plug in and replace batteries for them, so they can save you a considerable amount of money for electricity bill each month. Besides, for most solar lights are used for outdoor situations, they are basically all water-proof and provide longer life in all weather conditions.
A night light is a small electrical light fixture, usually used for comfort or convenience in dark areas or in the bedroom, kitchen and hall, etc. at night. Many

night lights

on the market are actually dust to dawn lights as well. With a photocell sensor embedded, an

dusk to dawn night light

can smartly turn on when it is dark around at night and automatically turn off in the daytime. If you are seeking for an indoor dusk to dawn light of a wide range of brightness, the night light will be a wise choice. Nowadays, compared to many night lights on the market today are dimmable, allowing you to change its lumen as you like, some night lights are even smarter. They can automatically adjust their brightness slightly according to the environment.




Bulbs
LED bulbs are very similar to regular bulbs in terms of their looks and the feelings they present. And they also fit a standard medium

e26 base

. If you are looking for dusk to down lights for family use,

dusk to dawn LED bulbs

would be a good choice. Compared with the traditional LED bulbs, an

dusk to dawn light bulb

is special in that there is a photocell sensor on them to auto turns itself ON and OFF with the detection of daylight. Reasons for choosing

dusk till dawn led light bulbs

include that LED bulbs are ultraviolet and infrared free, and they do not contain mercury which is harmful to humans and the environment. Apart from that, dusk to dawn LED bulbs are highly recommendable because of its long lifespan and low frequency of relamping, which makes LED bulbs suitable for areas that need low-maintenance lights. Besides, LED light bulbs possess excellent color consistency. With 80+ Color Rendering Index, lights given out by LED bulbs can make objects be seen in their natural color.

Actually there is no too much limitation of places for using dusk to dawn light bulbs, and it is great that we can use these bulbs for both indoors and outdoors. Anywhere you need a light that can turn itself on and off automatically can use a dusk to dawn LED light bulb. Outdoor places such as front or back porches, patios and driveways are great places for using dusk to dawn light bulb as well. You don't need to turn these light bulbs off when you go to work in the morning, and when you come home at night, the bulbs have already been on for you. Indoor areas like bedrooms, living room and kitchen being lit up automatically can make people feel safer and at ease at night. So basically you can use dusk to dawn light bulbs everywhere.

The LOHAS LED dusk till dawn sensor light bulb we recommend for you today is 6-watt

a19 bulb

with an

e26 bulb base

. They emit 500 Lumen with 5000k color temperature which looks daylight or crystal white and gives off a cozy and fresh look. Then, this dusk to dawn LED bulb can replace a 40-watt incandescent light bulb and save up to 85% on your electricity bill. LOHAS LED dusk till dawn bulbs have a long lifespan. They last averagely 30000 hours thus reducing the frequency of re-lamp. Plus, these bulbs are also environment friendly. They don't contain any lead or mercury and don't give off UV or IR. Also, notice that some of you may have a light fixture with a smaller base than a traditional e26 base,

LOHAS LED

do offer candelabra dusk to dawn light bulbs either.

Candelabra bulbs

, or the

e12 bulbs

, are characterized by their relative

candelabra base

and tear-drop glass shapes.
Philips Dusk-to-Dawn Frosted Light Bulb
These Philips LED dusk to dawn light bulbs are 8 watt(60-Watt Equivalent). They emit 800 Lumen with 2700k color temperature which looks soft white while using roughly 75 percent less energy than 60 Watt Incandescent Bulbs while maintaining the brightness of a classic light bulb. Then, they are Energy Star Certified and they meet EyeComfort requirements.
Vgogfly Sensor Lights Bulb Dusk to Dawn
Vgogfly dusk to dawn sensor light bulb is 7 watts. This dusk to dawn Light bulb uses less power compared to traditional bulbs and can help to save your money for electricity cost, and is made of a plastic mask, meeting the LED chip unique cooling requirements and has a long lifespan. Not only that, with its built-in light sensors, Vgogfly sensor light bulb will activate itself automatically at dusk and turn itself off when it's dawn, which perfectly eliminates the need to physically turn the bulb off and on.
No light timer required, dusk to dawn lights can bring light to anywhere you need automatically and free your hands. Switch your regular bulb to a LOHAS LED dusk to dawn light bulb and you will find your life become more convenient and safer. Stop hesitating and pick one now!