Top 8 LED Light Bulbs of 2020
LED (light emitting diode) is a semiconductor device. When an electric current passes through the semiconductor, the diode in the LED bulb emits light. In other words, it converts electricity directly into light, and that
'
s how led bulbs work.
LED light bulbs are a good alternative to conventional bulbs such as incandescent, halogen and CFL bulbs. That'
s because, they are more environmentally friendly and energy efficient, containing no mercury, lead, IR or UV, energy consumption is only 1/10 of that of incandescent bulbs and 1/4 of that of CFL bulbs. Moreover, they can last for more than 10 years, greatly reducing the frequency of re-lamp and saving you a lot of money. Apart from that, with universal standard lamp base like e26 base or candelabra base, LED light bulbs can directly replace incandescent, halogen or CFL bulbs in your home. Today, LED technology is constantly making amazing breakthroughs and here are top 8 LED light bulbs for your reference.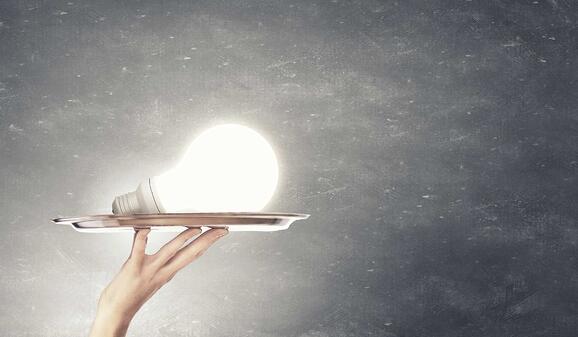 With a color temperature of 5000 Kelvin and a light of 800 lumens, this a19 led bulb from AmazonBasics simulates daylight, creating a bright atmosphere for any room. Although it emits very bright light, it uses only 10.5 watts of power, which is the equivalent of a 60-watt incandescent, helping you save $81.68 on your electricity bill over its life. It has a lifespan of 15,000 hours, which means it can last for more than 13 years, assuming you are using them for 3 hours on a daily basis. Though it is not dimmable, it already meets your basic need to simulate daylight in different rooms. Low power consumption and a lasting lifespan, there is no doubt that this LED light bulb is a very economical alternative to incandescent bulbs.
This
A19
LED light bulb from LOHAS LED is a kind of dusk to dawn light. With built-in light sensor
to
detect the light intensity,
it can
light up automatically at night
while
auto off during the day.
All you
need
to do is install it, and then you don't
have
to switch the light bulb on/off manually
, which provides you great convience and security.
With 500lm, color temperature for daylight white 5000K, this dusk to dawn light bulb gives off a cozy and fresh illumination. It
does not
contain harmful substances
and
meets CE, RoHS, FCC standards, which is environment friendly and safe to use.
Plus, e
quip
p
ed with a
n
universal standard
e26
base to make it suitable for most lamps, it is
a
perfect
light bulb
for home lighting
, especially acting as your
porch lights
.

This SANSI omni-directional A21 ceramic LED light bulb can produce up to 3000 lumens output, which means an incredible 136 lumens/watt, very bright and energy saving. The wider 270 degree beam angle provides an all-round light distribution that can illuminate a larger place even the darker corners. 25,000 hours long lifespan reduces the frequency of re-lamp, 5000K daylight and CRI 80+ brings you bright illumination and true color temperature experience. Rugged hollow housing design, imported premium led chips and patented ceramic heat dissipation technology ensure excellent heat dissipation and long-lasting performance. It is time to replace your 200W incandescent light bulb with this only 22W LED bulb and save more than 90 percent on your electricity bills.





This 3-way A21 LED light bulb from Ampoulight is perfect direct replacement for 500-1600-2100 watt incandescents light bulbs or CFL bulbs. Because it has three adjustable brightness, 500LM, 1600LM and 2200LM, corresponding to warm white 3000K, cool white 4000K and daylight 5000K respectively, which can meet your requirements of different scenes. The warm white bulbs generate a calm, yellowish glow for a warm atmosphere, cozy feel. The cool white bulbs generate a warm and natural brightness, which stimulate the cozy atmosphere. The daylight white can creat a bright atmoshphere for any room. 3 kinds of power are concentrated on one bulb, it can be adjusted arbitrarily. When you turn on the switch, they light up instantly with the full brightness level they are supposed to be.




Installing a LOHAS LED A15 yellow bug light bulb in your
wall lamp
to illuminate your porch is a perfect
porch lights
solution. Typical light bulbs emit a yellow light which bugs are naturally attracted and this makes sitting near a light outside in the evening bothersome. To solve this, LOHAS A15 light bulb are designed to emit an amber glow that is enough light to enjoy an evening outside without inviting all of the flying bugs to join you. Besides, the amber yellow 2000 kelvin lights can give you warm feelings and stimulate the release of melatonin, which helps you feel relaxed and let you have a peaceful sleeping. Therefore, it is particularly nice for indoor and outdoor activities. The e26 bulb base is suitable for most home use lamp holder. You can conveniently replace your incandescent light bulb with this A15 LED yellow led light bulb.
Philips
LED light bulb
offers flicker-free, silent dimming that works with more dimmer switches than any other LED on the market. The more you dim, the warmer the light. You can dimmer the light from 2200K to 2700K to meet the different atmosphere requirements, just like traditional incandescent light bulbs. However, with only 16 watts of power, it will save you a lot of electricity and is more energy efficient than the traditional incandescent lamp. With warm glow effect, providing you with 1600 lumens of soft white light and creating a warm and comfortable living environment for you. This A21 dimmable led bulb has a service life of up to 25,000 hours, greatly saving you the cost and hassle of changing bulbs frequently.

If you're looking for a luminous, energy-saving, retro-style bulb, then look no further than the Newhouse Lighting S14 shatter resistant 1-watt LED bulb. These stylish bulbs are available separately as replacements to our popular outdoor string lights. You can even upgrade your 11-watt incandescent bulbs to these energy-sipping leds. Upgrading saves 143 watts of energy when using and lasts 5x+ longer - double savings over the life of the bulbs. These bulbs are shatter-resistant and come in a pack of 16, which are especially suitable for outdoor use. They simulate the color temperature of an incandescent bulb at a warm 2700K and emit the same brightness as an incandescent bulb at 100 lumens, at just 1 watt per bulb. Equipped with a standard e26 base, suitable for most light bulb fixtures, which are a great design for outdoor lighting.




Bothering with the LED light bulb gives off only one color? LOHAS LED A19 color changing light bulb that available in over 16 million colors (daylight & warm white + RGB) and 8 scene modes is all your need. The brightness of every color is dimmable and you can choose your favorite color from warm white 2700K to daylight 6000K to create a specific atmosphere for reading, party, sleeping etc. Not only that, this smart light bulb is compatible with Alexa Echo, Google Home Assistant and Siri. You can give a voice command to turn on/off, dim/brighten or switch the light color. Because it works with 2.4GHz WiFi, you can control your bulbs from anywhere with your phone or tablet by using free or Tuya Smart App. You can also set schedule for your smart bulbs easily and create a group for all LOHAS smart devices for integrated control.
Using LED light bulbs in every room of your house is a smart, hassle-free and environmentally friendly choice. Just replace the incandescent bulb with your favorite bulbs from the list to start your green living now.