Your Guide to Porch Lights and Home Safety
Apart from helping you find your way in the dark and avoid obstacles, the porch lights also deters burglars who tend to avoid a home that looks occupied, so it goes without any question that they light really do help to keep you and your loved ones safe.

However, as some burglars pay attention to how and when you turn on porch and deck lighting, leaving the porch lighting on isn't an automatic guarantee of safety but will increase your electricity bill sometimes. So to help you get the right porch light bulb for creating a safe environment around the entrance to your home and deterring potential intruders, we made this porch lights and home safety guide here.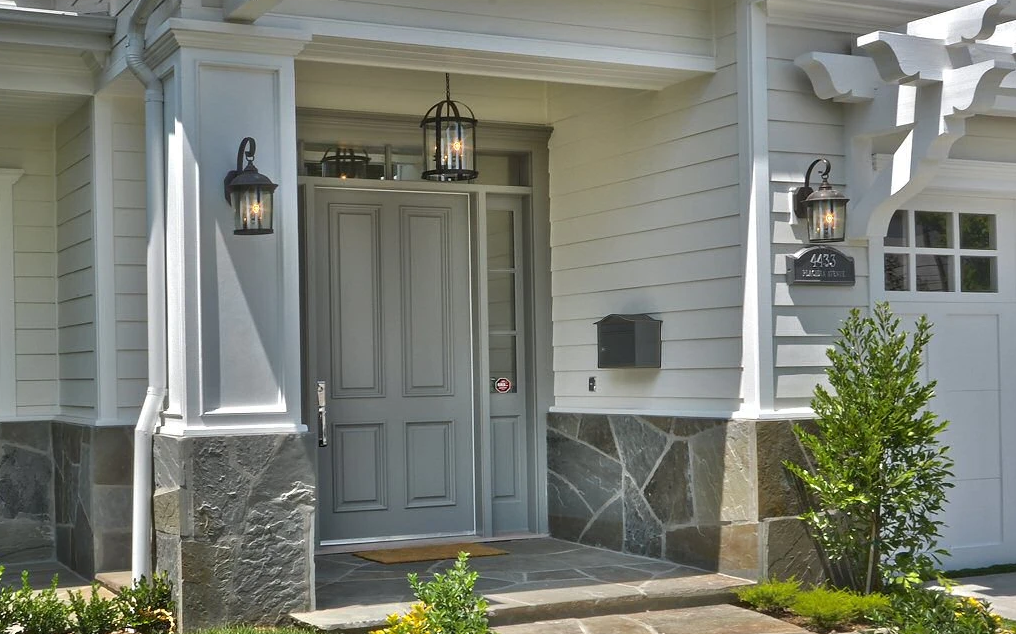 CONTENTS:
Where should you install the porch lights.
When to turn the porch lights on.
How to choose a porch light.
Where should you install the porch lights.
A popular form of outdoor lighting is to mount a porch lights, and you'll ideally place them in key areas close to where you'll be moving or operating at night. Commonly, some porch lights can be placed next to a porch, in front of a garage, at a side door, or on a rear wall depending on how you access and move around the building.

For instance, outdoor porch lights should be mounted near to shoulder height, which will provide a downward light to help you with your keys etc while keeping direct glare out of your eyes. Or you'll mount them on either side or at least one side of your main front entrance as you want adequate lighting near any pathway that you'll need to navigate safely in the dark.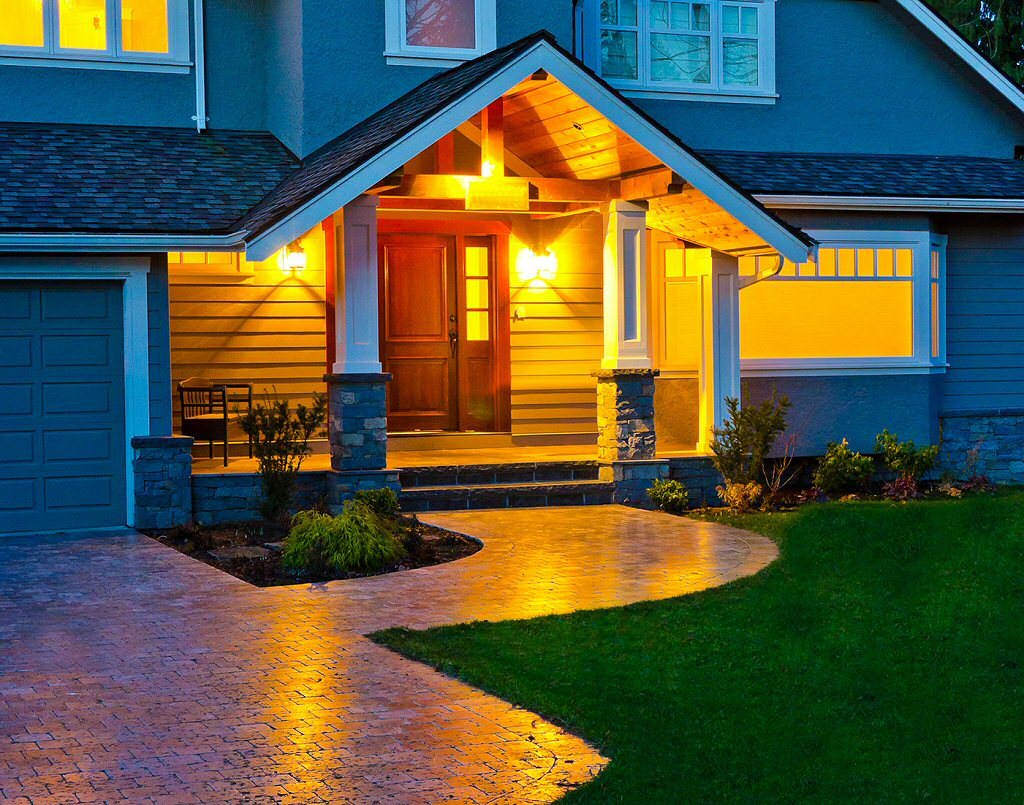 When to turn the porch lights on.
As what we mentioned above, switching your porch lights on never refers to the guarantee for your home safety as burglars pay attention to how and when you turn on porch and deck lighting. Therefore, in an attempt to prevent your house from being robbed, think about when it's best to keep the porch light on.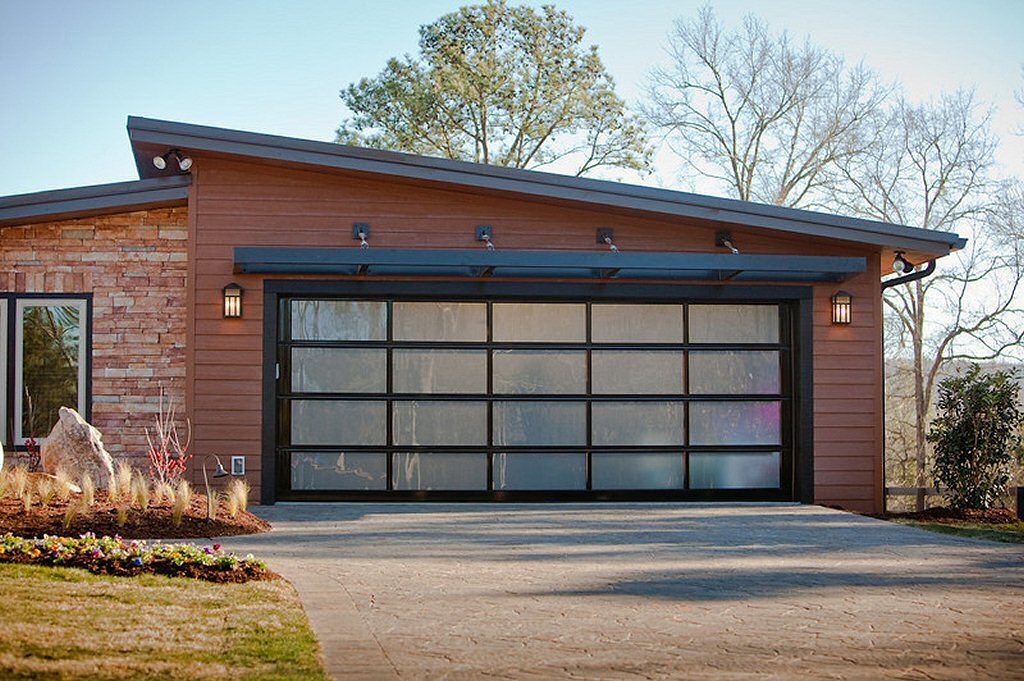 When You're Home at Night
Leaving the porch light on when you are home at night perfectly alerts burglars to your presence, particularly if indoor lights are on too. At that time, the porch light also acts as a spotlight on the front door, which helps you to easily see who's approaching through either a window or peephole.
When You, a Roommate, or a Family Member Plans to Return Late at Night
Keeping the porch light burning helps people get to the door and unlock it safely, so remember to leave a light on for people who won't get home until long after dark.
When You Leave the Kids at Home
When you step out for the evening but have to leave the kids at home, leave a porch light on, then supplement the outdoor light with indoor ones to looks like several people are home.
When You Have Packages Coming
Always leave a extra porch light on when there are some home delivery coming, as the extra light helps the delivery person find your home while reminding you to grab the package before settling in for the evening.
How to choose a porch light.
A porch light should do more than help you find your way in the dark and avoid obstacles, and different types of porch lights can act various role to your yard. For example, screwing ambient lighting can enhance the appearance of your neighborhood at night, which could even command your attention and invite you and your guests onto your porch either.

Therefore, choosing the right porch light also requires your thought and attention to detail. With that in mind, there are somethings that you should take into consideration when purchase the porch lights either.
Size
Nowadays, most of you may have already gotten some lighting fixture that balance with the size of your entry door instead of the overall size of your home. So, when you prepare to install any porch light bulb on your porch fixture, the first thing to consider is choosing the right base cap. Then, when it comes to the porch light bulb base, the most common bases must be e26 base and e12 base. Remember that the bulb won't work if you choosing the wrong cap base, so whichever style of fixture you do have, always choose the porch light bulb that is consistent with its cap base.
Function
Like what we said before, most porch light bulbs are generally designed to the e26 bulb or e12 bulb but with different functions. To take the e26 light bulb for example, many decorative porch lights come with built-in dusk to dawn photocell sensor so you never have to worry about turning on the porch light. Dusk to dawn light bulb has built-in timers that turn the lights on at dusk and continue to burn for a preset time of your choice. Then, avoiding attracting any bugs while offering the suitable soft light for your porch, the yellow led bulb are now popular for those porch light users. Plus, some people also use a smart light bulb in their porch light to turn on the light fixture from anywhere. This means you'll have a lighted walkway even on nights when you stayed out later than expected - or if you simply forgot to leave the porch light on.




All in all, guiding you into your house at night and keep burglars away, porch lights are critical to your home's security. But they will work effective only if you take the right one and use them at the right times. So, always let this post beside you when you are planning to get a porch light.