Why are Smart Bulbs Important?
Home lighting is a basic necessity
in
life,
and
with the development of intelligentize era
, it
's increasingly valued
, especially
the
smart bulbs
. Up to now,
smart light bulbs
are moving aggressively into both the lighting field and every household, going beyond the traditional non-dimmable light bulbs.
But what makes that happen?
Its Pros.
Contents:
Five Pros of Smart Bulbs
Why Smart Light Bulbs by LOHAS LED?
Five Pros of Smart Bulbs
F
eatur
ing
in
remote
& voice
control, dimmable
brightness
& multiple
color
adjustment
and other
amazing
functions,
the
high-end smart bulbs in your room
greatly saves your efforts, time & money
while
improving the happiness & quality of your life.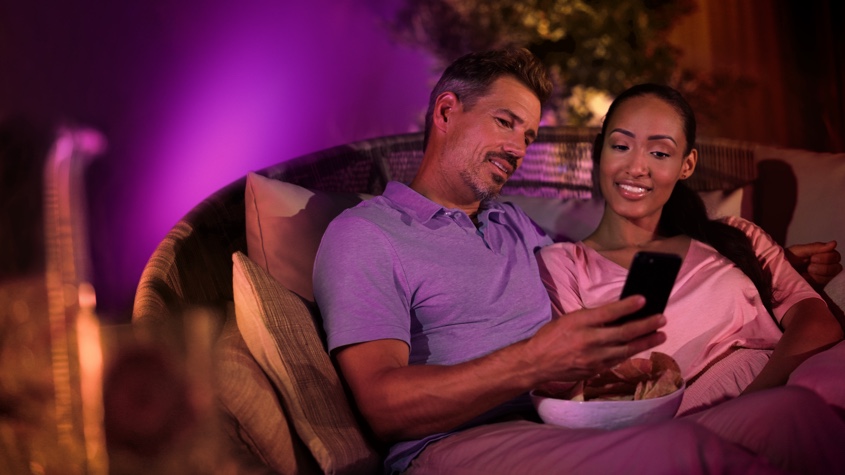 Colorful Brightness
We are so used to living in the monotonous hue of cool and warm tones that we probably forget that life itself is colorful. Unique & functional smart LED bulbs with multi-colored and brightness adjustment design allow to change from warm to cool to daylight & switch the color freely at your will, creating diverse ambience for romantic, dined, reading, gathering scenes. You are only one

color changing light bulb

away from the colorful world!



Fantastic Ambience
Soft colored light is conductive to altering bad mood and improving people's energy and enthusiasm. Dimmable light bulbs realize color gradients to build a comfortable, peaceful, harmonious, sweet & festive atmosphere for daily home lighting, suitable for reading, sleeping, relaxation, writing and more. A powerful mood-altering device to change your mood depending on a variety of different styles of scenes. Experience the art of light & music without leaving your house!



Intelligent Control
Smart wifi bulbs realize the bluetooth function of app remote control & voice control, compatible with Amazon Alexa, Siri, Google home, Echo, FITTT and so on. In this case, as long as you get your smart phone or any voice assistant at hand, you can remote control the smart light to turn it on, off, adjust brightness or change colors in any room at home. Make your life much easier!



Sound
Smart light bulbs designed with lighting and sound function enable to connect to your device via an app and play the music straight from your phone, tablet or TV. Integrate your favorite light with pleasant music and enjoy the music's rhythm in ambilight. Take the brilliant light as BGM & keep up with the joy of rhythm for parties or celebrations.



Energy-Saving & Long Lifespan
Compared to traditional incandescent light bulbs, smart bulbs have some great advantages over them in low energy consumption, good heat dissipation, long lifespan, dimmable design, intelligent control and more. An incandescent light bulb lasts between 1000-2000 hours while smart light bulb between 15000-25000 hours, and the later reduces electrical cost & over 90% energy for users.




Why Smart Light Bulbs by LOHAS LED?
Looking for the smart wifi light to take your first step to your smart life? The smart wifi bulbs from
LOHAS LED
must be a great option.
Why?
Scroll down to see what makes LOHAS LED stand out from the competition.
Competitive Price
Specialized in various types of LED bulbs & lights, LOHAS LED has provided customers with professional services & superior products at affordable prices. Then, as a royal seller, the advanced production equipment, powerful producing ability & specialized technology are the strong guarantees for our high efficiency in production, pushing us offering the quality products at a competitive price to all of LEDs shoppers. Plus, having all the item affairs settled, the customer satisfaction with our service runs at more than 90% annually.
Reliable Quality
Elaborately made of durable plastic clad aluminum material, LOHAS LED light bulbs feature better heat dissipation and energy efficiency, which ensure their longer lifespan than other traditional bulbs. No mercury, UV and other harmful factors, flickers and buzzing.
Wide Application
Available in various sizes, LOHAS LED smart bulbs offer customers the most appropriate bulbs in size & design to decorate
and light up
every home space. T
hen, t
o fit the standard size of US light fixtures, LOHAS LED specially
adopt the
standard
e
26 bulb
(
i.e.
a
19 bulb
) to match
most US light fixtures
with an
e
26
base
on the market, such as
wall lamp
,
floor lamp
,
chandelier
and
pendant lamp
.
Surely, if
you have a light fixture with a smaller base than a traditional e26 base, we do offer some
LED candelabra bulbs
(
i.e.
e12 bulb
) here, which are characterized by their relatively candelabra base and tear-drop glass shapes.
As what we mentioned above, the s

mart light bulbs

from LOHAS LED come with various bulb size, and no matter what base do your fixtures have, there is the one can match witch. Hence, as long as you get the right bulb size for your fixture, LOHAS LED smart bulbs can act any room lighting for your home, like

porch lights

,

led garage lights

etc..





Lighting Tips:

Smart bulbd

are dual-used as night light

s

to

build a soothing & relaxing atmosphere to relieve emotional and mental stress for reading or sleeping

or

as

nice decoration

s

to create a romantic, vigorous & cheerful ambience for parties & celebrations. Perfect for living room, bedroom, porch, coffee shop, bar and more.






All in all, lighting is one of the smart household appliances that can make life easier. Smart led bulbs combined with convenient smart phones provide a more humanized way in smart control and visual lighting effect. Meanwhile, color changing light bulbs endue the lighting with emotion to fit all sorts of scenes for every occasion. Smart light bulb is a great addition to enhance the sense of happiness, which is expected to be an absolute leader in the lighting industry either.