The Night Light FAQs
For those who are not keen on the dark,

ni

ght lights

are common in their home, making them feel more secure with a light on provides. Also, if you find it hard to sleep in completely dark rooms, getting a

night light

in your bedroom can perfectly relieve your fear of the dark and help you sleep better.

Nowadays,

led n

ight

lights

come in a great diversity of shapes and sizes, such as portable night lights,

plug-in night lights

, etc., which makes it quite a hassle for you to get one that really suits your demand and taste, as well as your existing home decor. So, in this article, we have collected the list of common questions about night light here. Please check out this night light FAQs before you contact our support team with a technical question!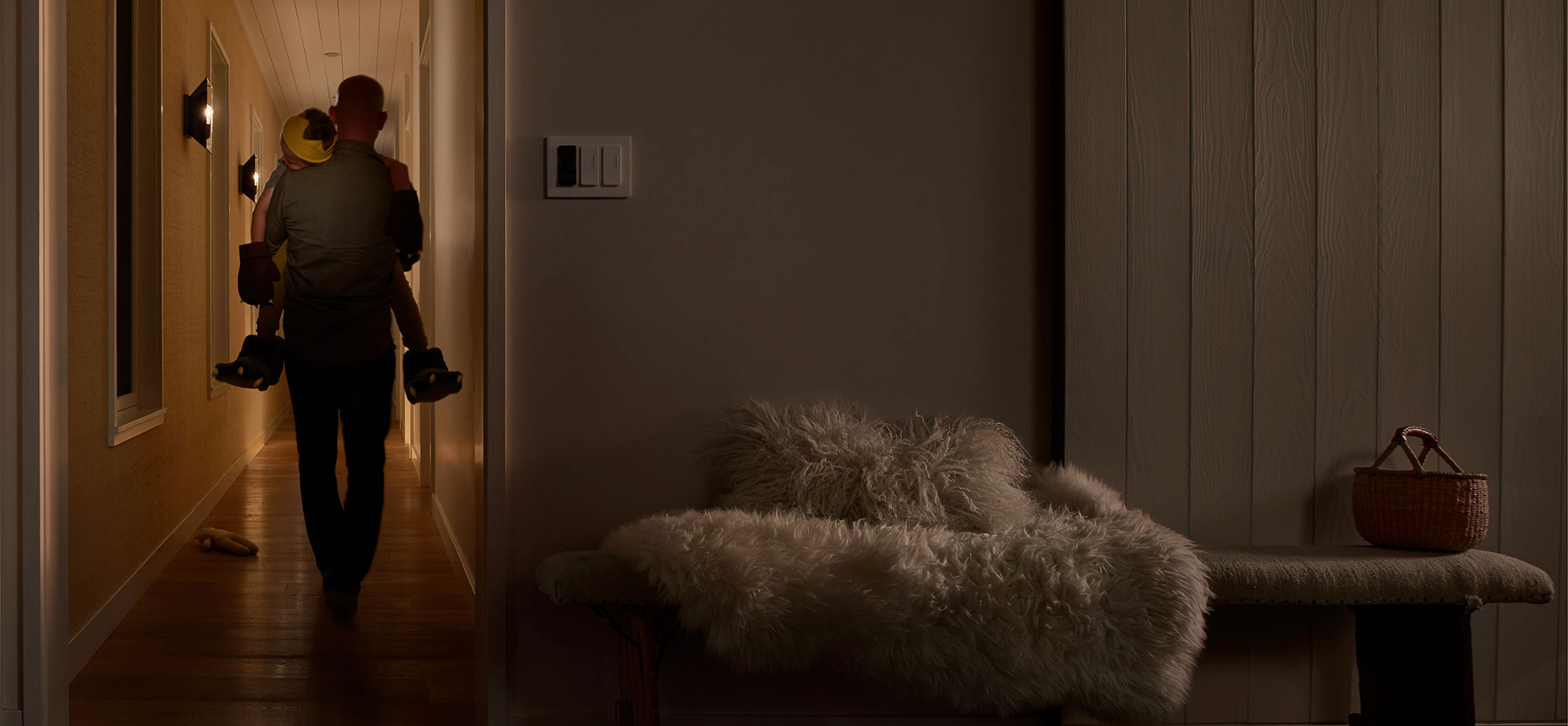 CONTENTS:
Are night lights safe?
Are night lights cheap to run?
What types of night lights does LOHAS LED offer?
Night lights can be a lifesaver in a night-time emergency, and they are generally very safe to use as long as you follow the manufacturer'
s instructions and take a few sensible precautions before and during use. Here we will offer several helpful tips for you to use your night light safely.
Don'
t
use your night light if it appears to be damaged.
Don'
t
attempt to alter or manipulate your night light in any way.
Night lights are
not
generally watertight and are unsuitable for use in damp environments.
Don'
t
handle your night light with wet hands.
Don'
t
immerse your night light in water or any other liquid.
Only
plug your night light into a standard electrical outlet.
Choosing the right kind of nightlight can save you money and electricity. Compare to the incandescent nightlights that are going to use more energy and cost you more in the long run, primarily if you use more than one; the
LED nightlights
are a great alternative for saving energy and money. To take LOHAS LED
dusk to dawn night light
for instance, let's see how much it would cost via assuming that we leave them on for 10 hours.
NOTE:
While taking the formula of calculating the energy cost of lighting - Energy Cost of Lighting Daily= Total Watts*Hours On per Day*Energy Cost ($/kWhr), we will take the average $0.12/KWHr in the US in the calculation.
LOHAS Dimmable Dusk to Dawn Night Light Cost Daily= 1W * 10H * $0.12/KWHr = $ 1.2
According to the calculating result, leaving LOHAS night light on all night only cost $1.2 daily. They are inexpensive but a good helper to prevent trips, falls and tumbles down the stairs until the sun comes up. All in all, night lights are perfectly cheap to run.
Unlike the standard bulb that has various bulb size like an
a19 bulb
with an
e26 base
, the
e26 bulb
with
a19
or a15 shape, or the
e12 bulb
that has a teardrop shape, the night light from LOHAS LED only has an amber look. Nevertheless, there are still many options when it comes to night light types like portable night lights, plug-in night lights, stick-on night lights, etc..
Then, among all the night light series, besides the wall
plug-in night lights
are the most widely applied, other night lights like the
portable night lights
are also the most favorite. So, to fit this night light trend, the night lights from
LOHAS LED
have been mainly adopted to these two types.
As its name implies, the portable night light is the one in a portable design that does not need an outlet to power with. One of the main features of this night light is its
Portable
, so boys and girls can carry their light from the bedroom to hallway or bathroom at night, and you can even travel with it to provide the ultimate level of comfort and security wherever they go! Then, the portable night lights from LOHAS LED allow you to press down the funny spring push switch for choosing the brightness level you want, including 100% brightness (40Lm) and 20% brightness (5Lm), therefore; they are perfect to use as an atmosphere light and it will be a good companion for your children.

The plug-in night lights feature a compact design, energy-saving and with a built-in light sensor, it automatically lights up when the room is dark enough and off during the daytime, which helps us get through at night and give a soothing sleep environment, making them the most common night lights type that we use in our home. However, unlike the
dusk to dawn light bulb
without a switch to turn off, LOHAS LED plug-in dusk to dawn night light has a switch for you to adjust its brightness, and you can turn it off via dimming them to 0lm. Plus, as it features a dimmer switch to adjust the intensity of the light. There'
s a slider switch on the top of the unit, so you can adjust the brightness of the light as you need, very user-friendly, right? Additionally, general night lights are only with one color, either warm white or cool white, which is enough to serve the illumination purpose. But if you need more color options which can act as a
color changing light bulb
either, such as Red, Green, Blue, Yellow, etc. then look for a night light that is with color changing function or with RGBW feature.

Daylight Dimmable Night Light

Yellow Dusk to Dawn Night Light

Soft Light Dusk to Dawn Night Light

RGB Dusk to Dawn Night Light

Soft White Portable Night Light
On Sales

×



√
√

×

×



Price
$21.99/2 Pack
$13.79/2 Pack
(40% OFF)
$10.79/2 Pack
(40% OFF)
$13.99/2 Pack
$16.99/2 Pack
(incl. 2 USB Cable)
Light Color
Daylight White
5000K
Amber Yellow
Warm White
3000K
RGB
Soft White
Warm White
3000K
Features
*Dusk to Dawn Sensor
*Brightness Adjustable
*Dusk to Dawn Sensor
*Brightness Adjustable
*Dusk to Dawn Sensor
*Brightness Adjustable
*Dusk to Dawn Sensor
*Button Control
*8 Solid Color & Dynamic Color Modes
*Two Brightness Available
*Low Blue Light
Watt
1W
(15W Equivalent)
1W
(15W Equivalent)
1W
(15W Equivalent)
1W
(15W Equivalent)
0.3W/5V
Brightness
5-80LM
(by Slide Switch)
5-80LM
(by Slide Switch)
5-80LM
(by Slide Switch)
30 LM
15LM(20% brightness)
40LM(100% brightness)
Now you may know almost anything about the plug-in night lights after reading this post, I hope it can guide you to buy the best night lights. If you still have questions in mind, feel free to contact us, we'd love to answer any of your questions.