Add a Pop of Color to Your Space via Switching to Color Changing Light Bulb
Want to make
some
changes to your home
bu
t find it quite time-consuming to get new decoration
?
You may need a
color changing light bulb
to vivid your home space.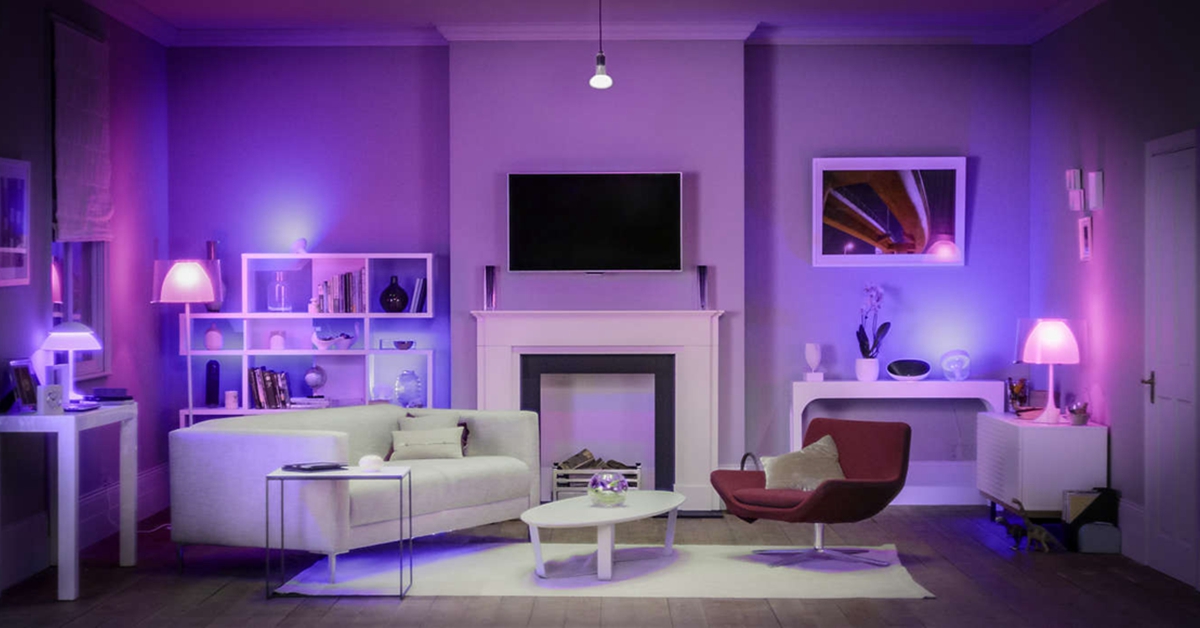 CONTENTS:
What are the Benefits of Using Color Changing Light Bulb?
3 Best Color Changing Light Bulbs of 2020
Aside of supporting multiple light colors for users to choose from, there are still numerous benefits of using led color changing light bulbs.
Fit your mood with different light colors
The biggest feature of LED color changing light bulbs is the variety of colors, so they are also called RGB light bulbs. When you have a party at home, you can choose from 16 million colors to match your party theme, instantly enhancing the party atmosphere. Or, if you want to change the color of your walls but are tired of repainting, using the color changing light bulb can turn it into reality in no time.
Act as a traditional LED light
Apart from changing light colors, adjustable brightness is another important benefit of LED color
changing light bulbs
. When you feel tired, you can turn down the brightness to aid sleep. When you feel too dark around you, turn the brightness up to enhance the lighting. Of course, multiple light colors also include common white and yellow lights.
Make your life easier



Most RGB light bulbs are smart, which means that they are very easy to use. Compatible with Alexa, Google

Assistant

or Siri, they allow you to control them with your mobile phone or voice. When you are sitting on the sofa or in bed, or you have no free hands, just a tap on the phone, or say, "

Alexa, turn on the light in the living room"

. What a user-friendly design!





Enhance your home security
With the remote control, LED color changing light bulbs let you to control them when you'
re not at home. For example, turn on the lights before you get home at night. Or, when you'
re out on vacation, you can turn on the lights at night to create an illusion that someone is at home, help drive away burglars and enhance your home security.
After learning about the benefits of using color changing light bulbs, the next step is to choose the one you like. This is a very important step, because different light bulbs have different functional features, which will directly affect your using experience. And to save your searching time, let you quickly enjoy the wonderful lighting, we have found the 3 best LED color changing light bulbs with different features on the market for your reference.

It is a smart color changing light bulb from LOHAS LED. More than 16 million light colors (daylight white 6000K, soft warm white 2700K and RGB colors) and 8 scene modes are available, allowings you to customize the color and brightness of lights for different use scenarios. Compatible with Amazon Alexa, Google Home Assistant and Siri, it's easy to turn on/off, switch colors and adjust brightness by tapping on the phone or direct voice commands without any other complicated operations. With the timer setting function, it will automatically turn on/off at the set time. No need to worry about wasting power by forgetting to turn off the light. What's more, all LOHAS LED smart light bulbs allow you to create groups on the App to manage them. You can also share the device with your family and friends.


TIWIN

LED

Color Changing Light Bulb

It is a relatively cheap LED color changing light bulb from Tiwin, operated by a wireless remote control. It features four color changing modes (flash, strobe, fade, smooth), and can automatically change the colors to smooth, slow or quickly depending on what you want. Unlike other color changing light bulbs, it emits 16 discrete colors, not a continuous spectrum, but enough for decoration and illumination, as it can also emit white and yellow light and allows you to dim. Low power of 6W is equivalent to 40W incandescent light bulb, which effectively helps save energy consumption and electricity bills. A wide beam angle of 200 degrees can provide uniformly bright lighting even in large spaces.



Ustellar LED Color Changing Light Bulb

It is a popular color changing light bulb with bluetooth speaker from Ustellar. The light bulb can act as a speaker by connecting it to a smartphone via bluetooth and then playing music on the smartphone. You'll be surprised that the colorful lights dances to the music rhythm, so this kind of color changing light bulb is especially suitable for parties and music shows. By using the remote control, you can switch between 12 colorful lights, 5000K daylight white light and 3 light modes. By the way, the remote control can control multiple bulbs at a time, but the wireless device can only connect one bulb. According to the manufacturer, this bulb has an extremely long life of up to 50,000 hours. All in all, it's also a highly decorative and practical LED light bulb.




Imagine if the light bulbs in your home could be adjusted in brightness and color at will, how amazing it would be! The above three different types of LED color changing light bulbs each have their own advantages, all operated by smart control or remote control. And there is always one to your taste.