How to Choose Solar Lights Outdoor

Over consumption of earth resources have kept our earth under great pressure now, so it's extremely urgent to promote the use of renewable energy resources. To take solar energy for example, as one of the inexhaustible and renewable energy sources, it can effectively convert solar power to electricity that largely reduces people's energy cost and environmental crisis. Based on this point, it can be used for various purposes, one of which is

solar light

.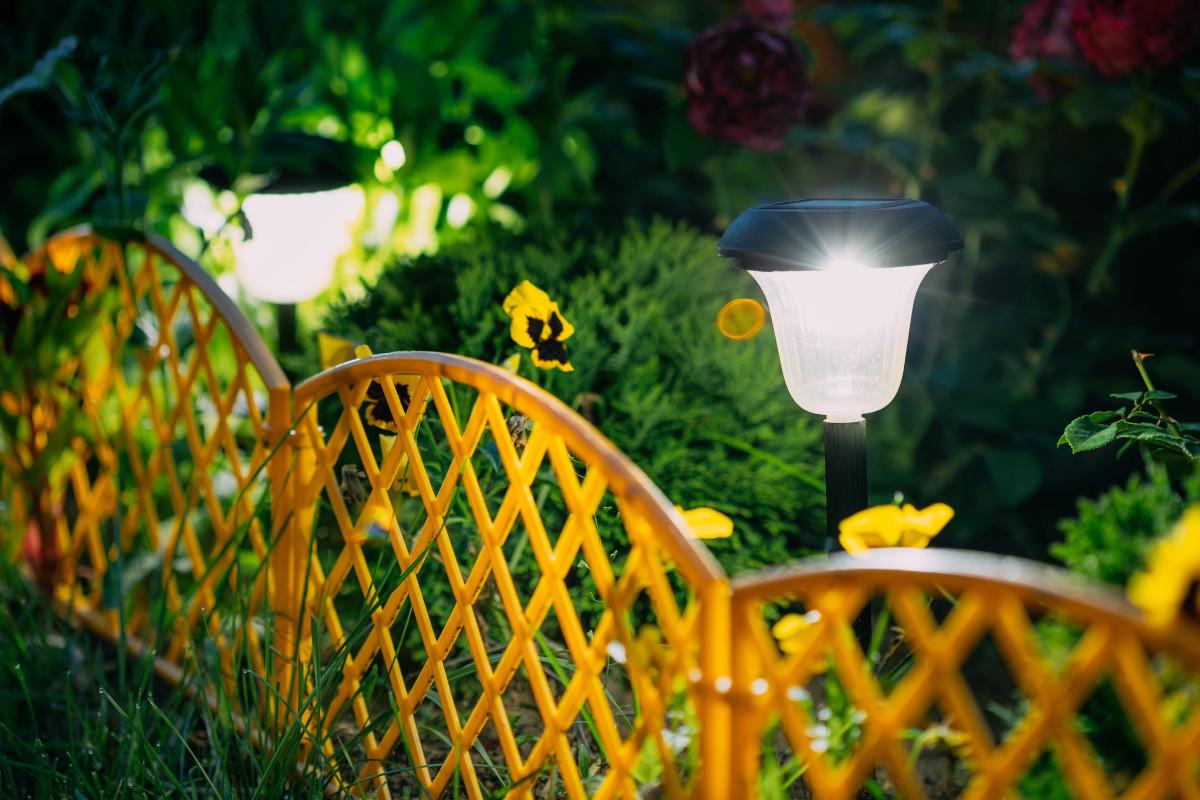 C
ontents:
What are the Benefits of Using Solar Lights?
What to Look for in Choosing Solar Lights Outdoor

As an energy-saving and eco-friendly lighting item, solar light is another popular new-type product following the prevail of solar heaters. The concept of low-carbon lighting is known today by most people, but few people actually know about the solar lights. So next, the great advantages of solar lights will be listed below to show you how solar lights become so powerful.




Eco-

Friendly.

Equipped with rechargeable solar panel, outdoor solar lights sustainably convert the solar energy to electricity without producing any pollution, which perfectly do help to prevent global warming caused by harmful pollutants. Also, outdoor solar lights have no radiation problems during using. These two aspects are in full accord with the concept of green environmental protection.




Energy & Cost Efficient
.
Neither need of charging the solar light with electricity, nor installing the bulbs as other ordinary light fixtures as well, solar lights is an energy-saving and wallet-friendly choice to improve your life.

Weather Resistant.
O
utdoor solar lights are able to withstand all sorts of weather since the solar cells are made of higher
-end
technology that have longer lifetime than other lights.
Exactly, most solar lights outdoor on the market can last up to 10-25 years.

The Solar Energy is Renewable & Inexhaustible.
Solar outdoor lights are powered by solar energy which is renewable and inexhaustible, so they absorb the sunlight during the daylight and provide illumination at night for you. Thus, installing solar lights as your outdoor lights like
porch lights
, yard lights etc. is another way to protect environment.

The Solar Lighting System Requires Little Maintenance.

Although the upfront investment of solar lamps is slightly costly, the solar lighting system requires little maintenance but occasional check-ups and cleaning throughout the year to ensure the longevity of the solar lights.




Various Types for Different Applications.

Outdoor solar lights have various types with different appearances, functions, applicable occasions, sizes and more. For instance, the solar lights from LOHAS LED all are a kind of

dusk to dawn light

, which perfectly free your hand while saving your electricity bill. Therefore, they can be used as general lighting lamps, signal lights, pathway lights, landscape lights, marker lights, street lights, insect-killing lights, torch lights, flashlights, solar yard lights, and any other lights for your patio, hallway, garden, fence, street.





When choosing a solar light meets your actual needs, there are some key factors you should take into consideration. To help so, here are some key considerations that can help you to get the right solar outdoor lighting.



Battery Charge Time



Most solar lights charge itself under the direct sunlight for 6-8 hours, which fits most areas in a sunny climate during the daylight. Additionally, considering that many solar garden lights are in a low wattage. Thus, if you live in the areas with only a small portion of sunlight year-round like Alaska or Seattle, you need to keep a close eye out for the battery and choose the solar lights that have higher solar power wattage of solar cells and high capacity of the rechargeable batteries.
Hours Lit
Another aspect affected by wattage is the output of the lights. That is, the wattage of the solar cells controls the output time of the solar lights, which specifically determines the lighting hour of solar lights. By extension, how long a solar garden light can shine at night is in direct relation to both output charging capacity of the solar panel and capacity of the rechargeable batteries. In this case, you also need to pay attention to the endurance of solar lights.
Color
Most outdoor lights emit a soft white or amber-colored light to brighten your exterior house and your way home. While color-changing solar lights are also a great option for outdoor lighting, as it can act as a
color changing light bulb
to create a soft, comfortable, romantic, festive atmosphere when you hold outdoor parties in your garden, yard or take a relax with your family in the evening. Make sure the right color temperature and hue for your needs before choosing the solar lights.
Brightness
The brightness of solar lights outdoor depends on their own lumen value. The higher the lumen values are, the brighter the lights are. Solar outdoor lights used on different occasions need different levels of brightness. For example, when solar lights are used to act as a
led garage lights
, they should emit the clearer and brighter light than those on the garden, yard or fence for outdoor local lighting. This factor will only be considered when you prefer to get the one with only one brightness level only, but for most solar lights on the market, they are designed with adjustable brightness function to meet various applications.
Where to Place
Note that, some of solar lights are not water proof, so you'd better to place them in some lighting fixture like
wall lamp
or
pendant lamp
. If the outdoor solar lights come with the miniature solar PV panel installed on the light, you should ensure that the light fixture is positioned to where it can receive plenty of direct sunlight in the daytime. Or if the solar light has an external solar panel, you can install the solar light wherever you like within range of the panel collecting the sun energy. Just adjust the angle of the solar panel to charge for the light.
Extra function
Lastly, it's also worth mentioning that some solar lights are equipped with photocell sensor, which enable you to use them as dusk to dawn lights. This means they can detect the daylight and night light and turn the light on or off automatically, saving your efforts to turn on/off the light manually and ensuring efficient energy usage.




With these tips above, choosing the right solar lights according to your actual needs is just like a piece of cakes. If you find this post helpful, just share it with your friends.