Ways To Install The Solar Fence Lights

When people consider outdoor lighting, the first thing that must be considered is the installation location of the lamp. While it sounds like a very simple thing, it has fixtures, paths, gazebos, porches, and deck lighting so they can create a simple and visually appealing display for any outdoor area, which is why Why solar fence lights are suddenly popular.

With the increasing demand for backyard maintenance, there are many related products that allow you to create a different space. One of the products that must be added is lighting facilities - solar fence lights. So, do you know how many ways to install solar fence lights?




Solar lights are independent lamps, they do not require too much wiring or connection between lamps and lamps, and they can achieve both lighting and energy saving. The installation method below is suitable for wall-mounted or fence-mounted solar lights, and a similar method can be used for any wall-mounted keyhole slot.

Preparation before installation:
Adhesive tape
Pencil
A piece of printing paper
Screwdriver
Ruler or tape measure or string

Drill bits are optional and can help you install lights and screws. A ruler is used to measure the height of the lamp only if the lamp is mounted at the very top of the post.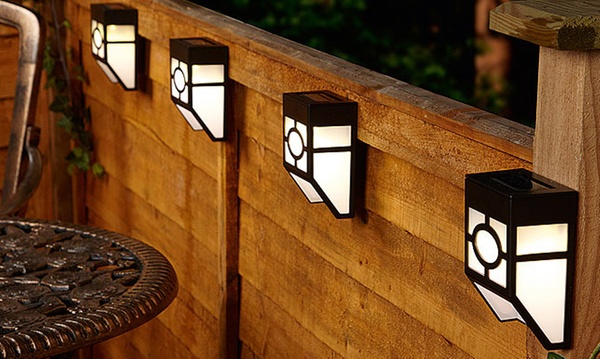 Installation height
You must determine the installation height before installation, and then you need some way to ensure that all your lights can be installed at the same height. You can place a piece of tape vertically on the post near the lamp and draw a line on the tape at the bottom of the etc.

Create a pattern of holes
When using lights with a keyhole slot pattern, the most important thing is to know the location of the screw lights.

The lamp can be placed face down with the hole facing you. Place the paper on top of the light and draw a small dot at the very end of the slot, away from the hole. Also, make sure to draw a line at the very bottom of the lamp, as this is your lamp height measurement reference.

If you are only doing 1 installation, it can be done with painter's tape. After adding the points, put the tape on the wall and drill the screws into the points. Remove the tape and you are ready to go. However, because we're going to be installing multiple lights, this template needs to be used multiple times, which is why we're using paper.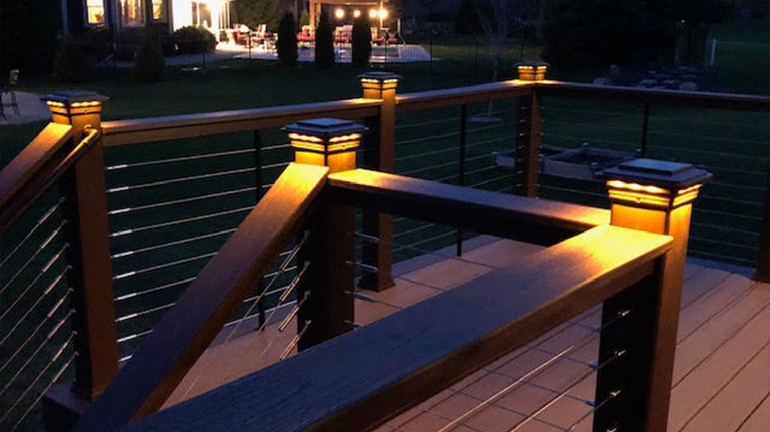 Marker light
This is the same as the height position of the marker light, using a pointed object, such as a nail or the tip of a Phillips screwdriver, precisely push into each point and rotate slightly. Be careful not to destroy your template, as the remaining lights will need it. This should create small visible spots on your fence. Insert the mounting screws at these points.

Screw depth
Most of the screws are in so that all the screws are the same depth, then install the light, making sure to push the screws into the holes and to the ends of the slots.

Gently push and pull the light to determine how loosely it fits on the post. If the light is loose, tighten the screws slightly. Continue this until your light is relatively securely mounted.

The above is the installation method of solar fence post lights. Of course, if you think it is complicated, you can find someone who knows how to install it to help you, which will speed up the installation progress.

Buy on amazon