How to Place Lights for Maximum Outdoor Security?
Statistically speaking, most thieves break into home to commit a burglary when the target home without any lighting illuminating as they thought it's less risk of being caught. That said, compared to the homes without outdoor lights, homes installed with outdoor security lights have the lower risk of being burglarized. In other words, outdoor lights deter effectively burglars and decrease dramatically the home robbery/burglary so that ensure the maximum home security.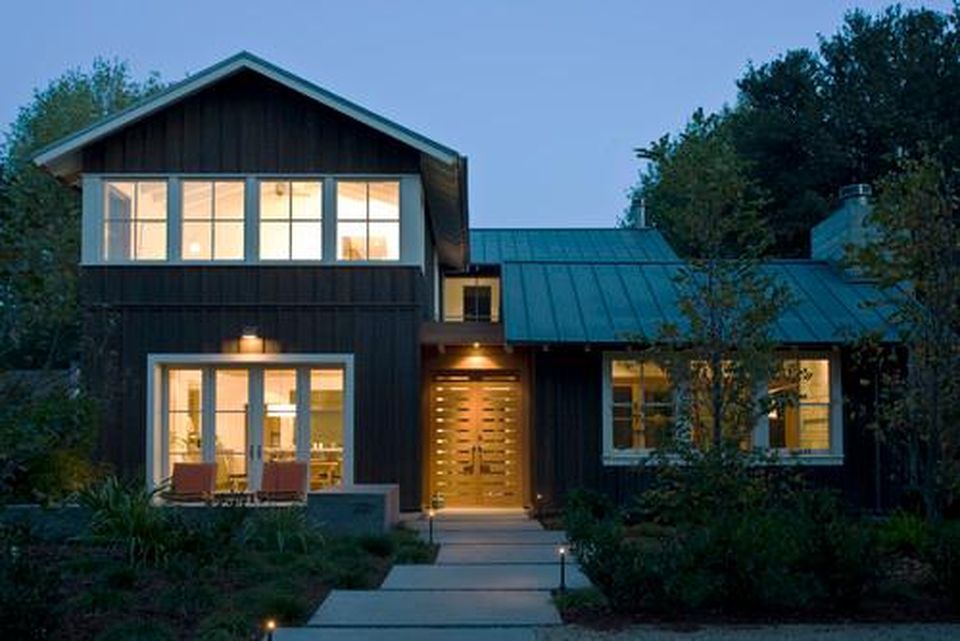 CONTENTS
:
Where should Outdoor Security Lights be Placed?
The Ideal Lights to Beef up Outdoor Security
Where should Outdoor Security Lights be Placed?

In order to maximum outdoor security, your outdoor lights should be placed in the optimal places to effectively light up the most vulnerable parts of your home and provide the ultimate safety for your family. Here are the best places to position outdoor security lights:


Entrances



If a burglar plans and executes burglaries at night, the entrance becomes the easy way for them to the target home through doors and windows when there is no lighting. So to improve security to your home, we can install lights near entrance such as

porch lights

to deter burglars. In addition, porch lights brighten the front door of the house for you to prevent falls when you arrive home late from work.


Walkways



When walking on dark and shadowy walkway, it is so easy to get mugged or other ambush-style attacks. To avoid accidental injury or property damage, be sure to illuminate the walkways with lights. You can do so with

floodlights, solar lights, pathway lights

and much more according to your needs.


Garage & Storage
Garage & storage are used to store high-end merchandise and personal belongings like car, motorbike or other valuable items, so these two places are the popular targets for thieves. However, they are often the ignored corners by most house owners. Thus, from now on, keep the storage area well-lit with

led garage lights

like

high watt led bulb

or

dusk to dawn light

to ensure your personal property safety.

Open Areas
In fact, any areas or corners around your house need to have lighting with led security lights. Open areas, such as pools, gardens, corridor, backyards and so on, need to be illuminated as well. Of course, the yard or garden need not super bright lighting but large beam angle of soft light.
So choosing the right
LED yard lights
like dusk to dawn light,
solar lights
to
lit your way home and meanwhile enable you to look out your window and clearly see the outside house where someone tend to hide or escape unseen with you things.
The Ideal Lights to Beef up Outdoor Security
Besides the right position of the outdoor security lights, suitable lights for different places will be doubly beneficial in outdoor lighting. Here, we enumerates three optimal lights for outdoor security lighting. Let's take a look.
Dusk to dawn lights take the advantages of energy efficiency, low cost and effort because of their smart tech - auto on/off by sensing the surrounding brightness and little maintenance requirement after installation. Based on this point, they can be widely applicable to most outdoor areas like front porch, driveway, sidewalks, entrances, garden, yard and more to keep all areas or corners well-lit and improve home's safety against intruders and falls. Available in
a19 bulb
(
e26 bulb
) to
e12 bulb
, the dusk to dawn light bulb from LOHAS LED can fit almost all household lamp in U.S.. Just s
crewing dusk to dawn light bulbs into light fixtures like
wall lamp
and
pendant lamp
makes them more weather resistant and long lasting for outdoor lighting.
Apply to:
porch lights, led garage lights, corridor lights, street lights, etc.
Are you annoyed about always forgetting to turn off the light when you go outside for work or holiday? Smart lights will be a great solution! With one of the common features of LED lights, smart bulbs are energy saving that use 75% less energy than traditional incandescent or halogen bulbs. In addition, you can control the smart wifi lights from anywhere as far as it is within the control range to turn on/off, adjust brightness, color temperature, set the timer with your smart phone or voice. Apart from home security improvement as most outdoor lights,
color changing light bulb
applied in garden and yard can be used
to cast a romantic, joyful and festive ambience for those who like to hold parties, BBQ, celebrations with friends and family. To hang outdoor, you can install the smart bulbs into light fixtures like wall sconces
or pendant lamp
to resist all sorts of weather.
Apply to:
porch lights, yard lights, patio lights, garden lights, landscape lights, etc.
Price

$26.99/2 Pack

$23.99/2 Pack

$21.99/2 Pack

$24.99/2 Pack

$19.99/2 Pack

Lumen

450LM

450LM

450LM

720LM

380LM

Watt
(Replacement Watt)

5W
(40W Equivalent)

5W
(40W Equivalent)

8W
(60W Equivalent)

8W
(50W Equivalent)

5W
(50W Equivalent)

Light Color

RGB &
Tunable White

RGB & Tunable White

RGB &
Cool White

Daylight White

Warm White

Color Temperature

2700K-6000K

2700K-6000K

2700K-6000K

5000K

2700k

Shape Type

C35

C35

Spotlight

Base Type

Key Function

Controlled by Voice and APP

Generate over 16 million light colors

Generate over 16 million light colors

Controlled by Voice and APP

Controlled by Voice and APP

Dimmable

√

√

√

√

√
Solar Lights
If dusk to dawn lights and smart lights are listed as energy saving bulbs, then solar lights truly rank first of the list. Why? Obviously, the sustainable

solar lights outdoor absorb sunlight during the daytime and turn on at dusk automatically without consuming any electricity, which saves your energy cost and protects the planet as well. Although it has longer lifespan solar cell technology, matching with light fixtures to use increases its utility time significantly for outdoor lighting. No worry

about rain, snow, storm, frost or sleet!



Apply to:

p

athway lights, landscape lights,

solar garden lights, fence lights,

marker lights, street lights, insect-killing lights, torch lights, flashlights,

solar yard lights,

etc.






Generally, we should not forget to attach importance to outdoor lighting cause the it is also an important part of home lighting. So if you still have a clear idea or plan of the outdoor security lighting, simply put these tips to use right now!