Are E26 Bulb and E27 Bulb the Same or Interchangeable?
With the similar size they have, E26 and E27 bulbs are commonly regarded as the same or interchangeable. But as a matter of fact, there are some difference between them, which are specially designed to fit corresponding lamp sockets at specific voltage levels. To help you make clear the difference between

e26 bulb

and e27 bulb, then select the right one to securely fit your lamp holders, we made this post here.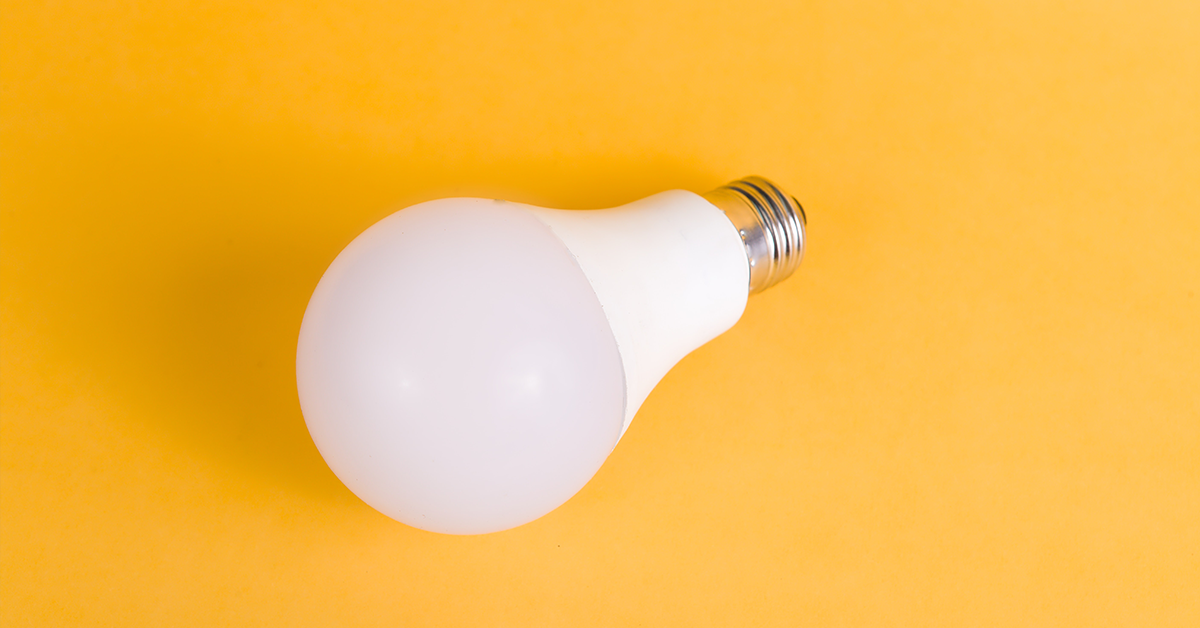 CONTENTS
:
The Intro to E26 Bulb and E27 Bulb
Mechanical Differences between E26 Light Bulb and E27 Light Bulb
Electrical Safety Differences Between E26 and E27
An E26 bulb is any bulb or lamp with a E26 cap or base. The term E26 refers to a light bulb's cap or base which is used for mounting to the light fixture and getting electrical contact. The letter "E" in E26 refers to Edison Screw, the most standard of lamp bases, while the numerical "26" refers to its diameter in millimeters (about 1 inch).
Based on this, E27 bulbs are just 1mm longer than E26 bulbs in screw diameter. Many people may assume that E26 and E27 are the same or interchangeable. Indeed, E26 and E27 are mechanically interchangeable but it does not necessarily meet the electrical safety standards that the lamp and lampholder
s
are designed for.
That's because, E26 and E27 standards are de
s
igned to totally different voltage levels, which are 120V AC and 240V AC respectively. That said, E26 bulb bases receive voltage up to 120VAC.
So E27 bulbs are safe to use in E26 lampholders, while E26 bulbs will lead to short circuits and electrical fires when installed in E27 lampholders. Actually, E26 & E27 bulbs have other slight differences that
are closely related to their applications.
Since higher voltage requires a wider separation of live and neutral contacts, E27 bulbs have some significant differences from E26 bulbs in screw design, which are:



Overall screw length


Insulator cap height


Screw diameter at thread peak


Live contact pad width
| | | | | |
| --- | --- | --- | --- | --- |
| | Length of Screw (MIN) | Insulator Cap Height | Screw Diameter at Thread Peak | Live Contact Pad Width |
| E26 Light Bulb | 19.56mm | 3.25mm | 26.05mm - 26.41mm | 9.14mm - 11.56mm |
| E27 Light Bulb | 22.0mm | 5mm | 26.05mm - 26.45mm | 4.8mm-11.5mm |

The difference between E26 bulbs and E27 bulbs mentioned above seem inconsequential, but they are the key features to determine which voltage level the bulbs are applicable to, or whether the bulbs meet the electrical safety standards that the lamps and lampholders are designed for.

Normally, E26 lamps are designed for the North American and other countries which commonly use 120V AC, such as the United States, Canada, Japan, Korea and Taiwan, while E27 bulbs are widely used for European countries and Australia where the voltage is 240V AC. Since E27 bulbs work at higher voltage level, they have stricter requirements on the separation distance to ensure a wider separation of live and neutral contacts. As the mechanical differences shown in the second part, you can see that E27 has a longer length of screw and wider thread trough diameter, which makes the screw precisely aligned to the socket and protects against moisture and debris from entering the socket. Besides, E27 uses a taller insulator height to increase the distance between the live contact and neutral screw base. All these differences are subtle but significant enough to reduce the risk of short circuiting and electrical fires.




In general, though E26 and E27 bulbs are extremely similar, they are not necessarily interchangeable. From an electrical safety perspective, you'd better use E26 bulbs for E26 sockets at 120V AC and E27 bulbs for E27 sockets at 240V AC. Hope this helps you make clear and get the right bulb in your next purchase. Thanks for reading!