5 best solar lights for your backyard in 2021
Outdoor lighting can ensure safety at night while decorating your backyard. The trend towards environmentally compatible and sustainable lifestyles is becoming more common when choosing light sources, so affordable and eco-friendly solar lights are undoubtedly the best choice for backyard lighting. However, with the wide variety of solar lights on the market, you may not know how to pick out the best ones.
Below are our picks for the 5 best outdoor solar lights. Let's take a look and find one that suits your needs.


Solar
S
ecurity
Light
As its name implies, this solar light is the best choice for outdoor security. Equipped with a motion sensor, that can detect motion up to 8-10 meters at an angle of 120 degrees. It can automatically turn on when the motion is detected at night, and automatically turn off when the motion stops. This kind of solar light usually uses high-brightness LED chips, which can easily light up even large yards. The unique three-panel design provides you with a wider range of lighting, and each panel can adjust the angle to achieve the ideal lighting direction to meet your more needs. It takes about 6 to 8 hours to fully charge, so it is important to place them in an open place to ensure that the solar panel can get as much sunlight as possible during the day. All in all, the high-brightness rotatable solar powered security light is undoubtedly the best lighting solution for outdoor safety.

Solar Light Strings
With solar powered fairy lights, you can easily turn your backyard into an amazing retreat. Because it can eimts soft light and help you immediately creat a comfortable and relaxing atmosphere at night. Most come in a variety of colors and lighting modes, making them the perfect companion for parties as well as festival celebrations. The built-in memory chip can save the last mode settings, so you don't need to reset the mode every time you turn on the light. What'more, some of them are also available with remote control or even mobile phone, allowing you to control remotely at any time, making it very convenient to use. Thanks to its flexibility, you can set this solar light to any shape you want and hang it on a tree, wall, fence post or any other place you need.

Solar Post Light
This kind of solar light is a great choice to brighten your backyard, garden, driveway and more. There are many types of solar post lights on the market, ranging from small ones that can be mounted on post, railing or fence, to tall, upright ones that can stand on the ground. Typically, this light fixture has an internal LED bulb that is housed in a plastic, metal or stainless steel frame. And the solar panel used to absorb the sunlight is usually on top of the fixture to ensure full absorption of energy. It is always recommended to choose one made of high-quality aluminum and glass, which is durable and ensures better light transmission. With an elegant aesthetic appearance, it is also a perfect decoration even in the daytime. If you want to decorate your outdoor space while adding a large amount of lighting, this light will be perfect for those requirements.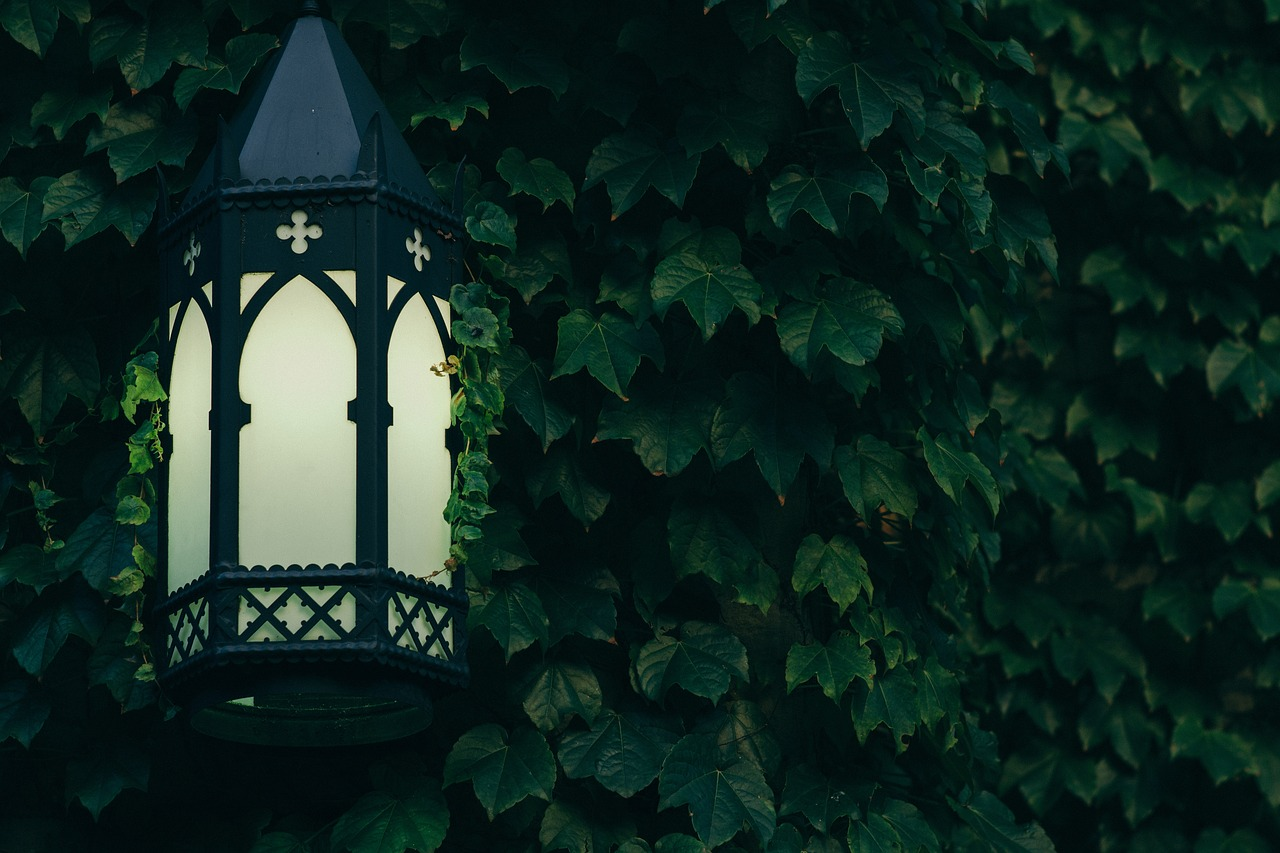 Solar Spotlight
The solar spotlights would be a great addition to the outside of your home, as the highly focused light can easily highlight an outdoor area, such as statue, fountains or a certain corner at night that can greatly improve visibility and enhance the beauty of your garden or backyard. This kind of light is unique in that it offers two different installation methods, you can stick it into the ground or fix it on the wall with screws. It is worth noting that the angles of the light and solar panel can be adjusted respectively to achieve the best lighting effect and get the best sunlight.

Solar Pathway Light
This is the best outdoor lighting solution to prevent tripping in dimly lit spaces, as it is a solar light that designed to be installed in dim places such as pathway, driveway, lawn, etc. The light shows a unique lighting effect through the beautiful glass pattern, which not only provides safe and cozy lighting for your road under your feet, but also an ideal way to accent the look of your backyard area. Plus, the installation method is very simple, you only need to install the pole and the pole, turn on the switch, dig a hole and insert it into the earth, then the solar pathway light will automatically turn on at night and turn off during the day.


Outdoor lighting has been more and more get people's attention, and the most eco-friendly, the most affordable and most durable outdoor lighting products must be solar light series. In order to meet the different needs, more and more manufacturers have designed different types of outdoor solar lights, and today we have shared with you the 5 best types of solar lights used in the backyard, hoping to give you some reference.