What Makes LOHAS LED Dusk to Dawn Light Stand Out?
With its built-in photocell sensor,

dusk to dawn light

is a part of the new wave of LED lights that bring added sensor functionality that far surpasses traditional bulbs. This means that they can auto turn themselves on during the darkness while turning the light off when the light is detected.

No Manual &

Zero

A

dditional

W

ork

R

equired!





However, with various dusk to dawn light show on the market, which is the best one to opt for? Aside of the common

advantages of dusk to dawn light like easy to use, energy-saving and environment protecting, LOHAS LED dusk to dawn light highlights this sensor bulb trend with something extra unique and useful features, which perfectly making them stand out from the competition.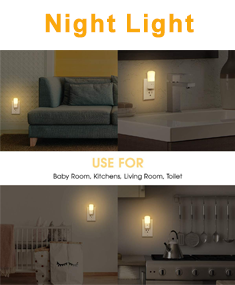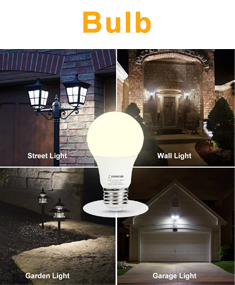 The Type of Lighting - LEDs
In comparison to other traditional incandescent bulbs, this product cuts electricity consumption to a higher cost, making it energy and cost-efficient. Then, the dusk to dawn light from LOHAS LED highlights this trend with something unique and useful - a built-in photocell sensor, which enables them to detect the light from outside, then automatically turning the light on or off. Therefore, dusk till dawn light will save a lot of electricity for you, and no manual control is required!



The Nitty Gritty
This dusk to dawn sensor lighting can be used for a very long time and is also friendly for our environment. The average life of them is 30, 000 hours, which reduces the frequency of replacement bulbs. Then, since it contains no UV or IR, and it accords with the standard of CE and FCC, having these sensor lights at home is 100% safe. Not only that, always keep our users in mind, LOHAS LED also offers a 1-year warranty for each shopper, so whenever your lighting has an issue, simply contact us to ask for a new replacement.
Variety of

O

ptions
As any other brand does, LOHAS LED offers multiple types of dusk to dawn light options for everybody. For the type of dusk to dawn light, there are 3 main selections for you including

dusk to dawn solar light

,

dusk to dawn night light

, and

dusk to dawn light bulb

. Also, finding that the lighting fixture in the U.S. commonly comes with a traditional e26 base, the dusk to dawn light bulb from LOHAS LED mainly adopts to the e26 bulb (a19 bulb). Then, to make sure that all of you get the right bulb size for your fixtures, we do offer candelabra dusk to dawn light bulbs either, which bulb base is quite smaller than the e26 bulb base. All in all, you can decide which one to get considering the type, bulb size, wattage, voltage, light coverage area, and lumens capacity. As the list above, you can easily choose which one is suitable for you.
Wide Application
Various options

make LOHAS dusk to dawn light the perfect

choice

to

be

instal

led

in a wall lamp

, floor lamp

, pendant lamp

or other lighting fixture that basically hangs

anywhere outdoors and indoors.

The installation is also usually very simple, requiring no tools or assembly.

Nowadays, most of our users would like to take this led dusk to dawn light as their porch lights

, led garage lights

or others. Plus, LOHAS LED also offers

night lights

,

solar lights with dusk to dawn function

, meaning that your bedroom and yard can also be auto illuminated during the darkness, which can potentially increase overall security.



Don't need to switch the lights manually anymore. What an amazing experience! Not only that, the built-in sensor allows higher light sensitivity capacity, thus allowing the bulbs to automatically turn on and off, depending on the light it detects. In a word, LOHAS LED dusk to dawn light can give you a happy and comfortable life. Check out our product list to find the right dusk to dawn light as you need.
---