All You Should Know before Buying Smart Bulbs
With the rise of the smart home, people now increasingly turn to the smart gears, especially the smart bulbs. That's because investing a smart bulb is an ideal way to dip a toe into the smart home waters - from painting your home colors to being directly controlled by your voice or smart phone, smart bulbs can always make you feel like you're in the future.

Meanwhile, Black Friday is about to kick off. Many lighting brands have prepared their exclusive smart bulbs deals to help their customers ease the financial burden. As such, Black Friday must be a time when you should upgrade to smart bulbs for maximizing your savings.

Given that most of you are still new to smart bulbs, we have all the things you should know about smart bulbs covered here. So, if you're going to replace the standard incandescent bulbs with smart bulbs but have no idea which fits you the best, just check out this post before your purchase.
CONTENTS:
What do smart light bulbs do?
Are smart bulbs worth it?
Which smart bulb are right for you?
LOHAS LED - Your destination to get your smart bulb.
How to control LOHAS smart bulb with voice and smart phone.
What do smart light bulbs do?
Reference:

t

he definition to smart bulb (smart light bulb)



Compared to the standard incandescent bulb, a smart bulb is an internet-capable LED light bulb that allows its users to customized, schedule and remotely control it. How? The integration of Wi-Fi, ZigBee or a proprietary connection for a home automation systems makes it work. As such, smart bulbs are connected to the internet, making them be controlled through a mobile app or some voice-controlled smart home kit for you to adjust the brightness as well as RBG color of your home. In a word, smart bulbs refer to be the internet-connected LEDs which can be programmed to be controlled at the tap of a touchscreen or voice.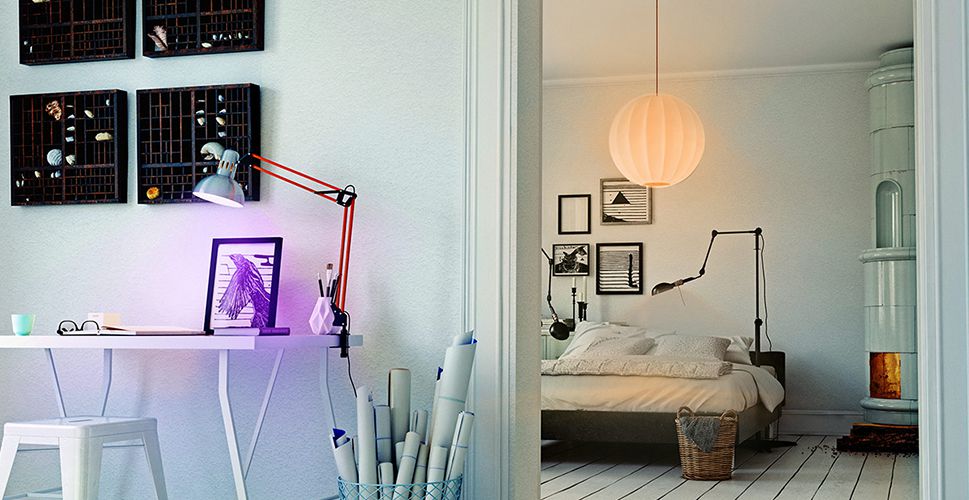 Are smart bulbs worth it?
Since smart bulbs can be sold over $8 a pack on the market, it might seem costly. Then, some of you might wonder, is it worth it or just a gimmick?

Well, if you only focus on its price, they are more expensive than the standard bulbs. But actually, getting smart bulbs is a worthy investment that perfectly makes home living significantly easier and better. They don't have to be a gimmick.

If you haven't thought about the pros of smart lighting or are still unsure why you'd need it, just keep reading. Here's why it's worth to add smart light bulbs to your home.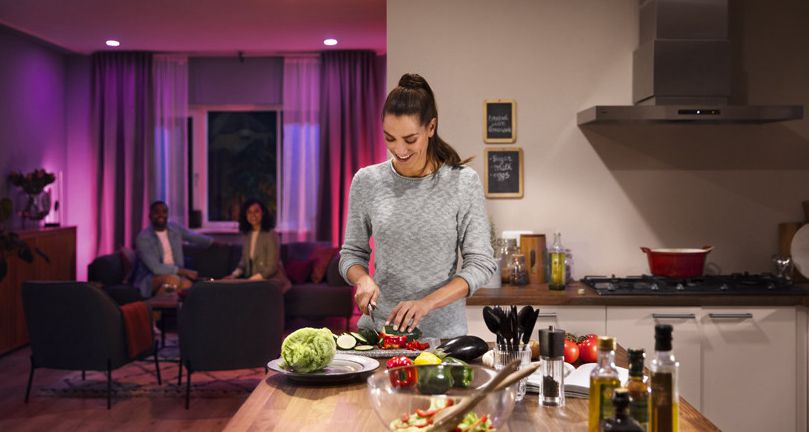 They save energy and help you save money over time.
When you mention difference in cost, are you referring to the price of the bulb or the electricity bill? If your electricity bill has ever made you cringe as you keep forgetting to turn off the lights, smart light bulbs can help.

Firstly, for the basis. Smart lighting uses LED bulbs, so it goes without question that they offer significant energy savings. As the data shows, an LED bulb uses 75% less energy than traditional incandescent or halogen bulbs. Then, smart bulbs allow you to control them from anywhere via your smartphone. If you forgot to turn off the lights, that's absolutely not a big deal, just log into your smartphone app and turn them off. More over, in addition to saving energy and money, smart bulbs also last longer. Unlike the standard incandescent or halogen bulbs can only last around a year, smart LED light bulbs last 10 years on average.

Hence, adding smart light bulbs is better for the environment and your wallet.



They set the mood.
Screwing a smart bulb can always set the mood, and that's what harsh overhead lighting simply can not do. Smart lightings are fun lightings, as they allow you to dim them without having to install any dimmer switches in your home, while some of them may offer a range of over 16 million colors to change. Therefore, smart bulbs are perfect for Halloween, Christmas, or other holidays where you want to show your festive side.
They can be controlled with your voice and smart phone.
Winter came and it grows colder as the days went, and in each night, you're already curled up in bed and don't feel like getting out to turn off the lights. Why not get a smart bulb to turn them off at the tap of a touchscreen or voice?

One of the basic features of smart bulbs is that they can be controlled with your voice and smart phone. Downloading a companion app of your bulb, and you'll mostly be controlling these lights from your phone or tablet. Then, if you have a voice-activated speaker like Google Home or Amazon Alexa, just simply tell Google Assistant or Alexa to control the lights for you, as smart bulb is also program to be control it with your voice as long as the speaker is within range.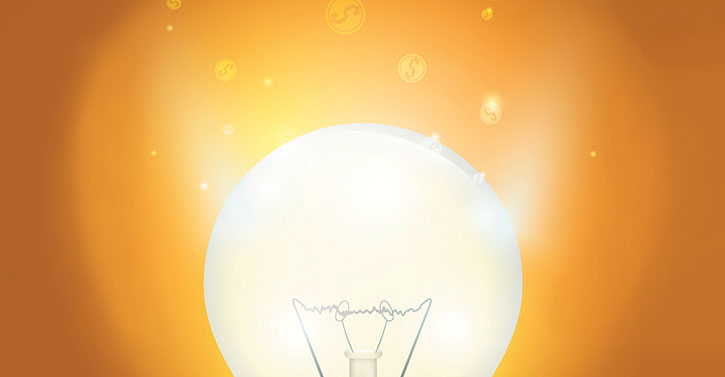 Which smart bulbs are right for you?
Recently, light bulbs have grown exponentially smarter, attracting more and more consumers to replacing their standard incandescent bulbs with smart bulbs. For that, lighting companies are trying to lock shoppers into their ecosystems by putting out smart bulbs with various features adapting market requirements, like developing smart color light bulbs, smart flood light bulbs, wifi smart light bulbs, voice-controlled smart bulbs and so on. Hence, with so many options flooding the smart home market, which one is right for you?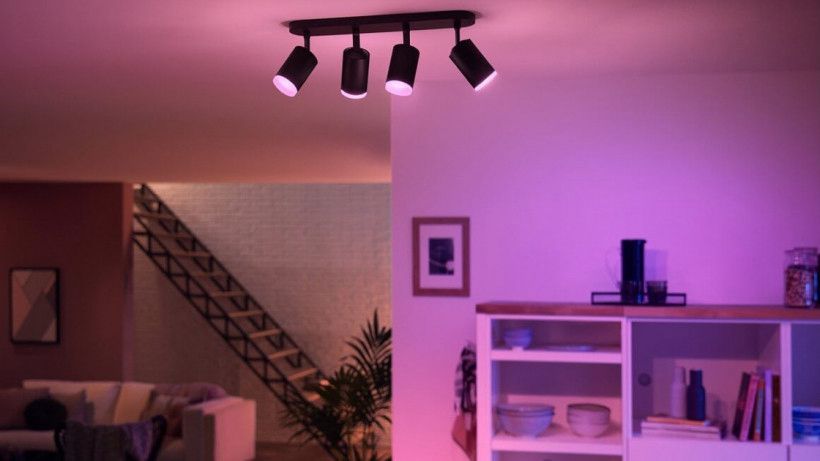 Do smart bulbs need a hub?
There's one more important factor to keep in mind. Although most of smart bulbs cut out the middleman and connect to your phone or tablet directly via Wi-Fi, some still need a hub connected to your router, making it goes to be the age-old question: Do I really need a hub for my smart lights?

Well, it depends what you want in a smart light. Admittedly, most smart bulbs work better when connected to a hub, as you will enjoy a much more stable connection with a longer range, and that's less prone to dropouts than Wi-Fi via a hub. However, aside of the stable connection, many smart bulbs now allows you to connect them directly and enjoy all its smart features you want in a smart light - and for a lot of people, that's all they need.

In some way, getting a hub is not strictly necessary. All you should do is to check what each manufacturer offers, and the extent of control you'll get with or without a hub.



Colour-changing or just tunable white?
Before buying a smart bulb, there's one important factor you should take into consideration - whether your smart bulbs should be color-changing or not. As we know, tunable white bulbs are arguably more useful and cheaper as well, but RGB smart bulbs look fancier as it can paint your home with cycling through all the colors of the rainbow.
Lumen rating and lamp socket fitting.
Although most smart bulbs feature an E26 screw fixing, many lighting manufacturers offer a wide variety of fixings, including bayonet, GU10, and more. So you also need to consider your bulb's lumen rating (how bright it is), the screw base and bulb shape which fits your lamp socket and the application you want to light for.
LOHAS LED - Your destination to get your smart bulb.
Recently, finding that the number of people who are using smart speakers and AI assistants to control things in their home is increasing, LOHAS LED is stepping on the gas with planning releasing new smart lights, smart bulbs or smart fixtures this year. That includes color-changing lighting, security-minded outdoor flood lighting and a wider range of affordable options for customers to control via voice with Amazon's Alexa, Google Assistant, or Siri commands. Thus, your smart lighting options in LOHAS must be more numerous or more affordable, and there is always a will for you.

For now, check out the category page of LOHAS smart bulbs to see all cool items that you should keep an eye out for.

How to control LOHAS smart bulb with voice and smart phone.
Perhaps you have bothered with any situation like this,

-keeping wandering around your home to turn off all the lights before bedtime?
-or stumbling through the hall to find the light switch for a midnight snack?

Why don't you light up your room with a few taps on smart phone screen or your voice?

You may ask, "how to do that?!"

Be eased,
LOHAS smart bulbs
can work!

Control LOHAS smart bulbs with your smart phone
Download our user manual (PDF file for connecting LOHAS smart bulb with smart phone)



Command LOHAS smart bulbs with your voice
All of LOHAS smart light bulbs are set up in a snap using Amazon Echo, Google Home and Siri. Here is a look at the different ways to command your smart lights with your voice.
Connect LOHAS smart bulb to

Alexa, Google Home
Connect LOHAS smart bulb to Siri
Having your hands full while wanting to enjoy the functionality of your LOHAS smart bulbs? Why not say "Hey Siri" to activate it.

NOTE: Only when your iPhone running iOS 12 or later versions can Siri be used to control your bulbs.

STEP 1. Connect your LOHAS LED smart bulb to TUYA or LOHAS APP according to the user's manual.
STEP 2. Open the app, click the "Smart" in the bottom, and then click the "+" at the upper right corner. After that, select the "scene"- the bulb you want to control - the function.

STEP 3. Record your personalized phrase and then Siri can use it to tell your app to run this shortcut. You can say something like "turn on the bedroom light".
STEP 4. Save. The setup is complete and you can voice control the bulb via Siri.

Related Post: "Hey Siri, turn on the light"



Getting what you need to know to get started with smart bulbs, you may now take adding a smart light bulb as one of the easiest ways to approach smart home living. More over, along with a wide options of Lohas smart bulbs and connecting guidance here, controlling your home lighting with just a tap on screen or voice is no longer a big deal for you.