W-XP02403W6E26-4
Suitable for garage, hallway, pavement, porch, patio, washroom, garden, closet, basement, work room, deck, gazebo or warehouse
Dusk To Dawn Light Bulbs


Dusk to Dawn Sensor
The built-in photocell sensor gives this flood bulb an automatic ON/OFF functionality. It is easy to install and easier to operate. Its smart light sensor will turn the light ON at night, and OFF during day time.

Wide Application
Suitable for indoor or outdoor use. Simply screw into any standard E26/27 light socket or fixture. Thanks to the light sensor, these light bulbs can be widely used for these places where you don't want to switch the power physically like porch, garage, courtyard, hotel, offices, hospital, schools, factories, museum, shopping malls, supermarkets, restaurants or any other place where accent lighting is required.

Safe and Reliable dusk to dawn light bulbs
Our dusk to dawn lights bulbs are eco-friendly, contain no mercury and don't emit UV or IR. Without UV light, it does not attract mosquitoes, bug, insects while illuminating your porch or patio.

Energy Saving dusk to dawn light bulbs
This dusk to dawn light bulbs uses only 6 watt of energy but gives off light equivalent to a 40 watt incandescent light bulbs, saving you cost and hassle of frequent bulb replacement.

Specifications:
Lighting Technology : LED
Number in Package : 4 bulbs
Color Temperature (K) : 5000K
Bulb Type : Household
Light Bulb Base Code : A19/E26
Wattage (watts) : 6W
Light Output (lumens) : 500
Watt Equivalence : 40
Material: Aluminium Plastic
Volts Required: AC 110V-240V
Life Span: 30000 hours

Click to Dusk To Dawn Light bulbs Product Collection
| | |
| --- | --- |
| Brand | LOHAS LED |
| Part Number | LH-LightSensorBulb-5000k-6W-4P-E26 |
| Item Weight | 1.92 ounces |
| Product Dimensions | 4.3 x 2.4 x 2.4 inches |
| Assembled Height | 2.36 inches |
| Assembled Length | 4.29 inches |
| Assembled Width | 2.36 inches |
| Color | 5000K Daylight White |
| Shape | Bulb |
| Material | Aluminum, Plastic |
| Voltage | 120 volts |
| Specific Uses | General purpose |
| Fixture Features | A19 LED light bulbs, E26 LED light bulbs, Dusk to dawn sensor LED light bulbs Instant On, Photocell, Shatter resistant, Shock and vibration resistant No Lead or Mercury |
| Power Source | AC |
| Batteries Included? | No |
| Batteries Required? | No |
| Certification | ce, fcc, rohs |
| Type of Bulb | LED |
| Luminous Flux | 500.00 |
| Wattage | 6.00 |
| Incandescent equivalent | 40 watts |
| Color Temperature | 5000 Kelvin |
| Average Life | 30000 hours |

Product Information
Photosensitive Lighting and security:
It will light up automatically at night and off during the day with built-in a light sensor, don't need to switch the lights manually anymore!

Easy to Install:
Universal E26 base, can be use in most types of lighting fixtures, no tools required. The distance between the two bulbs should be more than 3.3FT.

Long Lasting:
It lasts 30000 hours and reduces frequency of re-lamp.

Widely Use:
This Sensor Light LED Light Bulb is suitable for a variety of places such as Garden, Porch, Hallway, Pavement, Front, Front Door, Garage, Yard, Driveway, Patio, Stairways, Outdoor Sconce Lights.

Energy Saving:
This Sensor Light Dusk till Dawn LED Light Bulbs 6W, equivalent to 40W Incandescent bulbs, No UV and IR radiation, it is energy-saving and environmentally.
The Dusk to Dawn Light Bulb FAQs
Dusk to dawn light is always a useful addition to your home or establishment. They work with natural light - turning on and off automatically at dusk and dawn; they can potentially increase overall security, and they save energy and even more money via swapping out the incandescent bulb with an LED. It cannot be stressed enough how useful dusk to dawn lighting is, but all we can say is that they are exactly a must-have device for indoor use or working as your exterior lighting altogether.
LOHAS LED DUSK TO DAWN LIGHT BULBS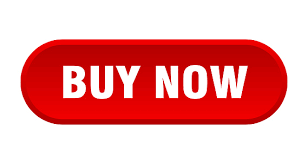 Notice that many people are now interested in having a Dusk to dawn light installed but still undecided to get one, we have collected some questions that you may ask frequently before buying dusk to dawn Lights here to eliminate your confuse.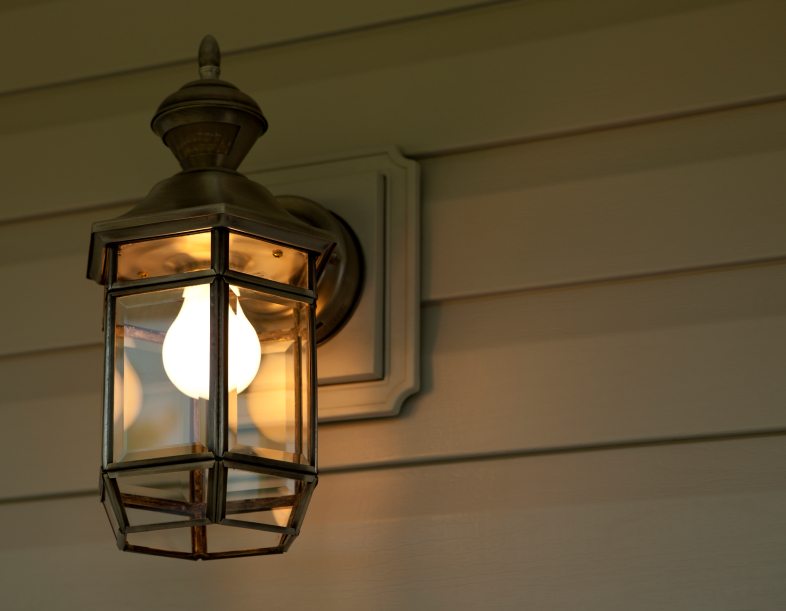 CONTENTS:
Do dusk to dawn lights use a lot of electricity?
How do dusk to dawn light bulb work?
Where can a dusk to dawn light bulb be installed?
How do I choose the dusk to dawn light bulb that suits me best?
Absolutely Not!
As what we mentioned above, dusk till dawn light bulb is all swapping out the incandescent bulb with an LED, which means that dusk to dawn lights use much lesser watts of energy to produce better results a further giving you additional savings by reducing the wastage of electricity as well. To take
LOHAS LED dusk to dawn light bulb
for example, by replacing the typical 40W halogen with low usage of only 6 watts but same Lumens output, it's such a great steal that could save 85 percent of your electricity consumption. Then you may ask, how do you get the data? Just take a look at our calculation.
Energy Cost of Lighting Daily = Total Watts * Hours On per Day * Energy Cost ($/kWhr
)
NOTE:
For Dusk to Dawn, use 12 hours; and we take the average $0.12/KWHr in the US in the calculation.
Typical Halogen Bulb Cost Daily= 40W * 12H * $0.12/KWHr = $57.6
LOHAS LED Dusk to Dawn Bulb Cost Daily= 6W * 12H * $0.12/KWHr = $ 8.64
Energy Savings from Switching to LOHAS=($57.6 - $8.64) ÷ $57.6 *100% = 85%
To eliminate the use of light sources when they are not needed, dusk to dawn light bulbs now come equipped with a factory-installed photocell which tells the fixture when it should operate. And with its built-in photocell sensor detecting the presence of available or existing light, the dusk to dawn sensor light will automatically go off at dawn and back on when the sun sets. That also contributes to maintenance-free energy efficiency in addition to providing the security of having lights on in the evening to deter intruders.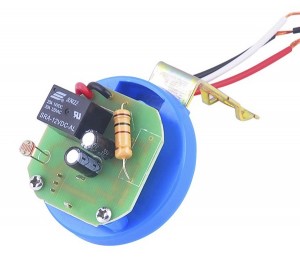 Dusk-to-Dawn lights are normally installed on almost all areas where electric service is already available and the light fixture has already fixed, like streets, roadways, parking lots or pedestrian areas. But the thing you should always bear in mind is that the distance between two bulbs should be more than 3.3 feet.

# Establish Your Purpose of Getting the Dusk to Dawn Light Bulb
Establishing what purpose do you want a dusk to dawn light should go first. Once you have ensured where you wish to have it installed first, you will not only save your time in the process as some LED light fixtures are manufactured for specific areas, but also have a glance at your standard requirement necessary of it. Therefore, knowing for what purpose it is should be considered first.
# Familiarize Lumens to know the brightness indication of your bulb
Normally, watts may be the first thing that people may take to measure the brightness of a bulb. But that's really wrong. Actually, watts only represents how much power bulbs use, but for the bulb's brightness, Lumens is what you should look for. And the LED bulb can emit the same bright light as the standard one do, that's because their Lumens are the same but an LED bulb consumes lesser power. For that, you should look for how many lumens the dusk to dawn light bulb show to judge whether its brightness meet your need or not.
# Set the Appropriate Light Color for a Specific Place
Nowadays, there are a variety of colors for dusk to dawn lights in the market. Among which, 'warm white' 'cool white' and 'soft white' are the trending choice, whereas some colors like purples and reds, and various yellows and whites are also available currently.
No matter what color you like, remember to consider which color will fit the place that you will install the dusk to dawn light bulb best before your purchase. To help you choose the right color, we have some tips here.
Warm White
- Emit the light similar to the traditional bulb (yellowish in hue)
Cool White or Bright White
- Emit the bluer and cooler light which has a more relaxed tone making it an excellent choice for task lighting
Soft White
- Brighter and fresher than warm white but emit warmer and more yellowish light than cool white
Also, the kelvin in the item description refers to be the color of the bulb, the lower the Kelvin is, the warmer and more yellowish the light will be while the higher it is, the bluer and cooler light will be.
Dusk to dawn light bulb is the best form of lights to lighten the places in a more graceful way. With its powerful photocell sensor, you don't need to tap the switch to turn the lights on and off manually anymore, as it enabled the light to turns on/off automatically. Then, since the dusk to dawn light bulb is based on LED, they must have used much lesser watts of energy to produce better results, which a further gives you additional savings by reducing the wastage of electricity as well. All in all, dusk to dawn light bulb is a must-have home device that you should not miss on.
Click to get more LOHASLED bulbs on amazon